Interview
Meet Damilola Awosusi: The size 4 petite EYDNE woman spurred by a passion, fashion market endless possibilities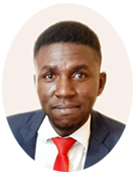 A graduate of Economics and Statistics from the University of Benin. An experienced researcher and business writer in the print and digital media industry, having worked as a Research Analyst at Nairametrics, Voidant Broadcasting Ltd, Entrepreneurs.ng, and currently a Market and Finance Writer at Business a.m. For stories, press releases, exclusive events, call +2347052803696 or send a mail to abuedec@gmail.com.
July 30, 2021401 views0 comments
Most conversations about the Nigerian fashion market tend to fuss on the luxury and mid-market segments, disregarding thousands of value brands that represent a large volume of an industry estimated to be worth over $2.5 trillion globally on which Nigeria's fashion market is valued at $4.7 billion according to Euromonitor. This value segment, however, serves by far the largest number of people, and though they may be lesser-known than their first-class rivals, brands like EYDNE, who creatively design Afrocentric outfits in Nigeria, has proven this to be true.
As a size 4 petite woman, DAMILOLA MILLICENT AWOSUSI, who is a trained chemist from the University of Ibadan, and the Lead Designer/Creative Director of Eydne, Nigeria's fast-budding fashion house and lifestyle brand, located in Nigeria's commercial nerve, Lagos, got bitten by the fashion and marketing bug spurring her into the business of creativity. In this interview with BUSINESS A.M, the Ekiti-born fashion and marketing specialist narrated her foray into fashion and rationale behind the venture into what began as a business to make personal outfits but as she mastered the skill and saw the endless possibilities in the industry, there was a great urge to set up a proper business. CHARLES ABUEDE has this story. EXCERPTS:
What led you into this line of business and describe the journey so far since inception
So far so good, it's been a ride of ups and downs on the learning curves; having to understand both the technical as well as the business side of the fashion industry. As a size 4 petite woman, I found it hard to get my size of clothing in the right section.
I sure did a whole lot of shopping in the children section. Venturing into the line of business initially was to make personal outfits but as I mastered the skill and saw the endless possibilities in the industry, there was a great urge and push to set up a proper business.
What are some of the challenges you have experienced in this business and what measures are you putting in place to mitigate the effect?
One of the major challenges for me in the fashion industry would be the materials. As a creative, my mind runs amok with so many ideas but I'm sometimes met with lack of specific materials to achieve it which makes me dump pursuing the idea altogether. Plus, the lack of those materials hinders scalability and viability too. At the moment, I try to work with what is easily accessible.
Production is another major challenge for me and I'm currently in talks with bulk garment manufacturers to solve this. Alternatively, I'm also looking forward to seed funding to help expand the business to have the capacity to employ more hands and acquire more equipment. It would be incomplete for me to leave out the customer service aspect. There's a stigma to Nigerian tailors not meeting up with deadlines. I believe this has a whole lot to do with communication. In the bespoke arm of Eydne, our basic time frame of production is 1 week and we stress this communication to every customer. For the ready to wear, the delivery time frame is 1 to 3 business days. In the event that a deadline would be missed, we communicate to the client at least 24 hours ahead.
Describe your relationship with your clients. Do you sell out on credit or get supplies on credit?
As a small and growing business, it might be very difficult to give out on credit. The business comprises the bespoke arm and the ready to wear line. Basically, there's an understanding with the customers who require bespoke services to pay at least 60 per cent upfront before production and 40 per cent balance during delivery or collection. In the past, it was a struggle to recover payments after the final production of outfits. There have been times that I had to write off some debts as bad debts but I made sure that there was no bad blood with such customers. An Eydne customer will always be treasured no matter what.
The ready-to-wear operates on a pay as you buy model, so it's quite hassle-free and straightforward. We recently launched our first ready to wear product, Spants by Eydne, a shorts line for the modern and diverse woman. I've never had to get supplies on credit before but there might be possibilities in the future. As Robert Kiyosaki would say, not all debts are bad debts.
Describe your typical customer who patronizes your product.
The typical Eydne customer is a lover of vibrant prints and an adept fan of texture, versatility and everything unique. The Eydne brand is made especially for women and those who love them. The Eydne woman is bold and not afraid to stand out or be the centre of attraction. The Eydne woman is a light and inspiration to other women.
What is your Unique Selling Point (USP) which has made your brand stand out with customers?
Eydne is derived from Eden which signifies the garden in which Adam and Eve were placed at the Creation. Eden is a delightful place of dwelling. Eden is a paradise, a state of great delight, happiness, or contentment. Eden is bliss. These and more are what the Eydne brand stands for.
One of the unique selling points of the Eydne brand is creating Afrocentric ready-to-wear clothing that infuses exciting and vibrant prints to offer simple and contemporary trendy designs that represent the beauty of a life lived happily. Eydne is proudly Nigerian and our designs are created with love to inspire happiness and style.
At Eydne, we understand that clothing is beyond just the outfits so we make it a duty to match your personality with your choice of outfits. The Eydne brand is also passionate about keeping the ecosystem free of non-biodegradable products. Our packaging materials are 100 per cent eco-friendly. At Eydne, we ensure sustainability by upcycling all our excess fabrics into new products. Our goal is to create a system that produces zero waste.
Giving, lending a helping hand and sharing are some of the core values of the Eydne brand. The launch of Spants by Eydne in July 2020 saw over 200 pieces of our flagship product sold in high demand. This led us to partner with the Jadesola Jolaosho Cares Foundation to help cloth and feed Muslim kids for this year's Salah festival with 20 per cent of the sales profit made as part of giving back to society.
What are the key failure or success factors you can point out in this business?
In my 4 years of experience in the business, I would say a lack of market understanding, lack of funding, resources and clarity would make any fashion business go down the drain. I personally experienced all four of them. It wasn't until I gained clarity did the business begin to take shape. Branding also plays a major role in the success of any fashion business. Branding is beyond the logo and font style. It's a complete 360 outlook of the business.
Flexibility and adaptability in the fashion industry cannot be overemphasized. The pandemic has taught every business the need to flow with tides and bend the knee to the market forces. Primark wouldn't have lost so much, had the company been flexible and adapted to tech changes. Also, I believe technology is one of the greatest tools any business can leverage for success. As one who has over 3 years of experience in the digital marketing industry, I would know that.
What is your ultimate vision for the brand and how close do you think you are to achieving the vision?
Eydne is not just a label, it is a lifestyle experience that combines everyday womenswear and contemporary fashion with fine art. It is for modern women who value classic elegance. Ones who can appreciate varying perspectives on life yet create their own. It is for the women who choose to live; not merely exist. Ultimately, the Eydne brand is set to be a lifestyle brand and a household name for fashion creativity and a fun brand to people of all races. Additionally, the brand is on a mission to break the cycle of poverty by providing training and stable employment to the destitute. I'm taking it one creative process at a time with the hopes that the brand outlives me as the founder.
This July, I launched the ELSA look for the chic woman. The fabulous ready-to-wear are created majorly with letter prints patterned fabrics of different colour themes. Each one is designed with an open shoulder line, beautiful lantern sleeves, and a signature pleat for a fitted and snatched waist to make the wearer feel chic at each given time.
A lot of my focus at the moment is ensuring that production and logistics run well so we can deliver dresses in record time. Later in the year, I'll be launching my proprietary 5-way collection called SISI. Sisi is a Yoruba word that translates "Lady" in English.  SISI, a forever young collection was inspired by the everyday woman's desire for youthfulness. My desire with this collection is to promote and push for youthfulness for feminine women. Plans are already in the works to produce custom made fabrics unique to the Eydne brand.