By Onome Amuge
Metal prices on the London Metal Exchange and the Shanghai Futures Exchange (SHFE) resumed,Thursday, on a positive note albeit making little gains, with most prices clinging upwards except for zinc and spot silver and spot gold, which suffered knocks, extending bearish returns.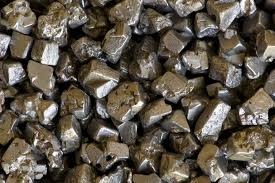 Nickel continued its bullish run to lead the metals gain chart with a 0.8 percent rise to $17,830 per tonne, copper was also up by 0.3 per cent at $7,992 per tonne, while aluminium and tin were little changed. On the other end, zinc led on the downside with a 0.8 per cent fall to $2,749 per tonne.
The most-traded base metals contracts on the SHFE also saw little gains with February lead up by 2.1per cent, March nickel gained 0.9 per cent, March copper was up 0.1 per cent while February zinc dropped 1.3 per cent.
For precious metals, spot platinum was up by 0.7 per cent at $1,105 per oz, spot gold was down by 0.3 per cent at $1,842.80 per oz, spot silver dropped 0.1 per cent at $25.27 per oz, while palladium remained unchanged at $2,394 per oz.
Commodity analysts said rallies are a bit slow across the LME metals due to a decline in demand and cautious measures by investors but temporary corrections seem overdue as Joe Biden,United States' incoming president is considering a fiscal relief package that could be as large as $2 trillion, which may result in further gains for the metals.
They also opine that if Biden unveils a much bigger (than expected) rescue package, which was expected to be announced Thursday, the markets are likely to generate a further boost.
Meanwhile, China's copper imports, which slipped for the third consecutive month in December, after high levels of imports in the first three quarters of 2020, has led to suppressed gains in copper prices and an impending dip which analysts say may be delayed until after the markets have had time to adjust to whatever Biden has to offer.