SME
Microsoft signs MoU with First Bank to support Nigeria's SMEs
June 1, 20181K views0 comments
Microsoft and First Bank of Nigeria have signed a Memorandum of Understanding (MoU) to provide small- and medium-sized businesses (SMBs) with an array of resources and support, including business networks, technology services, and SMB-targeted products.
Through the MoU, Microsoft and the financial institution will also focus on increasing technology adoption among small firms, reports said.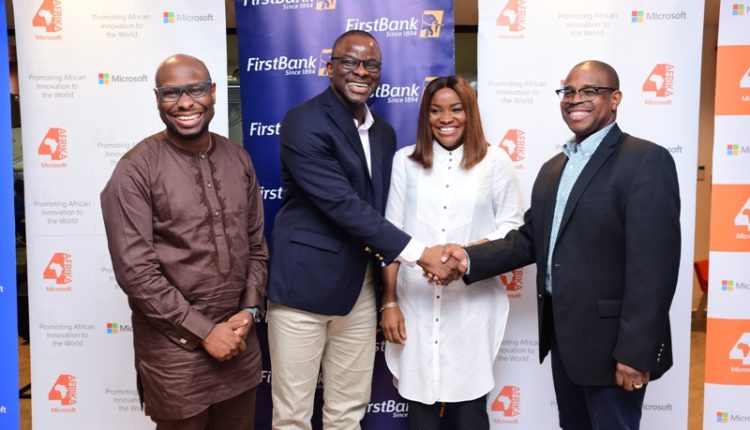 During the MoU signing ceremony, held at Microsoft's Nigeria office in Lagos, Gbenga Shobo, First Bank Nigeria's deputy managing director said, "We are committed to the development of SMEs and ensuring their sustained business growth."
"Initially, our work with SMEs was strongly focused on bringing them online to boost their productivity and competitiveness," added Microsoft Nigeria General Manager Akin Banuso. "Over the years, as we have worked with and learned from SMEs, our focus has evolved to provide them with a more holistic and game-changing offering, which is: access to technology, markets, finance, information, skills, and services."
He continued, "For SMEs, this means empowering them to digitally transform by using technology to be more productive, competitive and in a position to scale across borders. We can help them do this by providing affordable devices, cloud-based software at pay-as-you-go models, anytime-anywhere access, and relevant training and content on how to best apply technology to their business."
Microsoft's partnership with the bank is the latest move by the technology conglomerate to strengthen its position in the small business services market.
Last month, Microsoft teamed up with KPMG and Commonwealth Bank of Australia to launch Wiise, a small business accounting and financial management startup in Australia to rival industry leader Xero. Last year, the company partnered with software management company Flexera to help SMBs manage their software supply chains and optimize SaaS use.