Oyeleye
Milestones, prospects and urbanising Africa (2)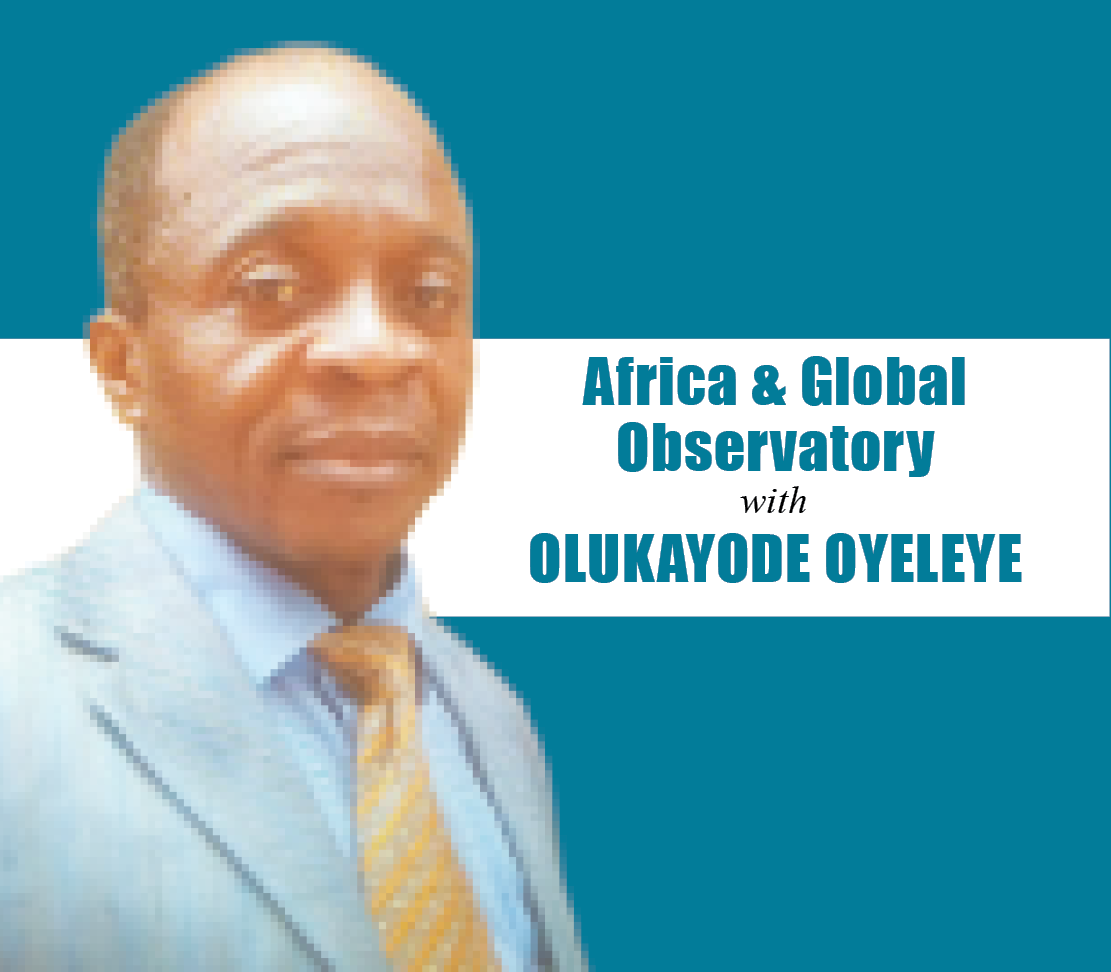 Dr. Oyeleye, a consultant, journalist and policy analyst, can be reached via:
oyeson2@yahoo.co.uk
Twitter: @OlukayodeOyele1
October 14, 2019567 views0 comments
MANY RELATED THINGS are happening rather fast and in quick succession. About a month ago, the United Nations Climate Action Summit was held in New York, amidst some misgivings and sharp disagreements between nations, and failure to present a common front. About a week ago, the Extinction Rebellion disruptive protests group took the world's attention as they staged protests in London, Berlin and elsewhere against the direction in which global climate is heading. Just last week, the C40 Mayors Summit was held in Copenhagen, Denmark, where the Global Green New Deal – an idea promoted by Alexandria Ocasio-Cortez of the US House of Representatives – was adopted by the Mayors as a pointer to one of their approaches to global climate interventions. While Eric Garcetti, the Los Angeles mayor, who is the new chair of C40, was announcing his commitment to the Global Green New Deal as his priority, fire outbreak was raging at the precincts of the northern Los Angeles, threatening homes and lives, necessitating the evacuation of well over 100,000 displaced people.
The rapidity of events and the inability of leaders at global, national and city levels to tame environmental crises are strong reasons why the subject has to be given a closer look. As part of the interventions, fourteen global cities leaders among the C40 summiteers focused on the "C40 Good Food Cities Declaration," aimed at promoting and preserving the health of citizens and the health of the planet. Their argument was this: a research released by C40 Cities in June 2019 revealed that food is among the biggest sources of consumption-based emissions from cities. Therefore, eating a sustainable diet and avoiding food waste could cut greenhouse gas emissions from the food we eat by more than 60 per cent. The cities that signed the C40 Good Food Cities Declaration are Barcelona, Copenhagen, Guadalajara, Lima, London, Los Angeles, Milan, Oslo, Paris, Quezon City, Seoul, Stockholm, Tokyo and Toronto.
The 14 signatory cities reportedly serve 500 million meals per year in schools, hospitals, and other public buildings, and are improving availability and affordability of delicious, nutritious and sustainable food for their 64 million citizens. This will achieve a number of outcomes. "The C40 Good Food Cities Declaration will directly benefit millions of people and provide a clear signal to the market that there is great demand for healthy, delicious and sustainable food.  Cities are leading efforts to change the way food is produced and consumed," a source disclosed. It is expected that emissions from the food sector are set to increase by nearly 40 per cent by 2050 if the approaches for food production, transportation and consumption are sustained. The global food system has been described as a major driver of harmful greenhouse gas emissions, responsible for around a quarter of all emissions which are driving the global climate emergency.
While global leaders are coming under increasing pressure to formulate and implement people-friendly and environmentally-compatible policies, African cities don't seem to be perturbed as they didn't make a good showing at the C40 group. In the 2019 C40 summit's awards for reputable contributions, only two African cities came up for recognition. Among the 2019 C40 Cities Bloomberg Philanthropies Awards Finalists, only Cape Town in South Africa and Accra in Ghana emerged as finalists in the Small-Scale Energy Generation Programme and Informal Waste Collection Expansion respectively. Access to health care in Africa is not in any way encouraging. The doctor to patient ratio in hospitals could be alarming. Africa has about one doctor for every 5,000 people. The sub-Saharan African population has an average physician density of 0.19 doctors per 1,000 people. Although the ease of access to a physician is greater in urban areas, it is nonetheless far from encouraging. The patient-to- primary care physician ratio in rural areas is only 39.8 physicians per 100,000 people, compared to 53.3 physicians per 100,000 in urban areas. Just a day before writing this article, a cursory observation at a government hospital in a popular Surulere area of Lagos in Nigeria showed a wearisome nearly 40 patients on emergency appointments, waiting for one single doctor. This was apart from a larger crowd of patients who waited to see other doctors for cases other than emergencies.
The flipside of urbanisation stares Africa in the face. While laying emphasis on environmental safety and climate action, it is pertinent to ask: what are African cities doing? Where are smart cities in Africa? Where are people building to fit, adhering to specifications and styles? These are timely questions as around 68 per cent of the global population might live in urban areas by 2050 and smart cities will likely be a part of this future. While 32 per cent of urban population in Africa, excluding North Africa, has access to cleaner fuels for cooking, around 90 per cent of the rural population cooks with charcoal. In Nigeria, the cost consideration of kerosene has pushed many urban families to charcoals which are harmful to the environment. Approximately 600,000 Africans, mostly women and children, reportedly die every year from inhaling toxic fumes due to the use of wood or feedstock.
Africa's lag in urban transformation and adoption of climate-related reforms remains worrisome. For now, Africa and Asia could be assumed to be mostly rural, on the whole, with 40 per cent and 48 per cent of their respective populations living in urban areas in 2014. Both regions are projected to urbanise faster than other regions over the coming decades, reaching 56 per cent and 64 per cent urban by 2050. Nevertheless, Africa and Asia are expected to remain the two least urbanised regions of the world. It needs to be emphasised that regional aggregates tend to obscure the unequal levels of urbanisation across countries within regions. A study revealed that, in 2014, 19 per cent of the countries or areas in Africa were more than 60 per cent urban, and three (particularly Gabon, Réunion and Western Sahara) were more than 80 per cent urban. It has also been disclosed by a source that Africa currently has more than 150 cities of varying populations. It is therefore important for Africa to accord urban transformation policies and actions a great priority.
With smart transportation services to greener buildings, smart cities are quickly revolutionising the way we think about urban living, bringing people to the consciousness of the growing importance of directing our lives toward sustainability. Smart City innovations offer mayors across the world a promising new way of engaging citizens and increasing quality of life. There is a lot to learn from those who are already putting smart city initiative into actions. In South Korea, Seoul has been involved in smart technology for years, acclaimed the world's first smart city in 2014. London has been declared the smartest city in the world, according to the sixth edition of the annual IESE Cities in Motion Index 2019. New York, Amsterdam, Paris follow in that order. Considering the nine parameters for truly sustainable cities, Africa has a long way to go in urban transformation. In the public sector in particular, these dimensions need to come into focus: urban administrators must therefore realise the enormity of their responsibilities and give attention to human capital development, social cohesion, economy, environment, governance, urban planning, international outreach, technology as well as mobility and transportation. By doing so, Africa can hope to make some progress in urban transformation.