Oyeleye
Milestones, prospects and urbanising Africa (3)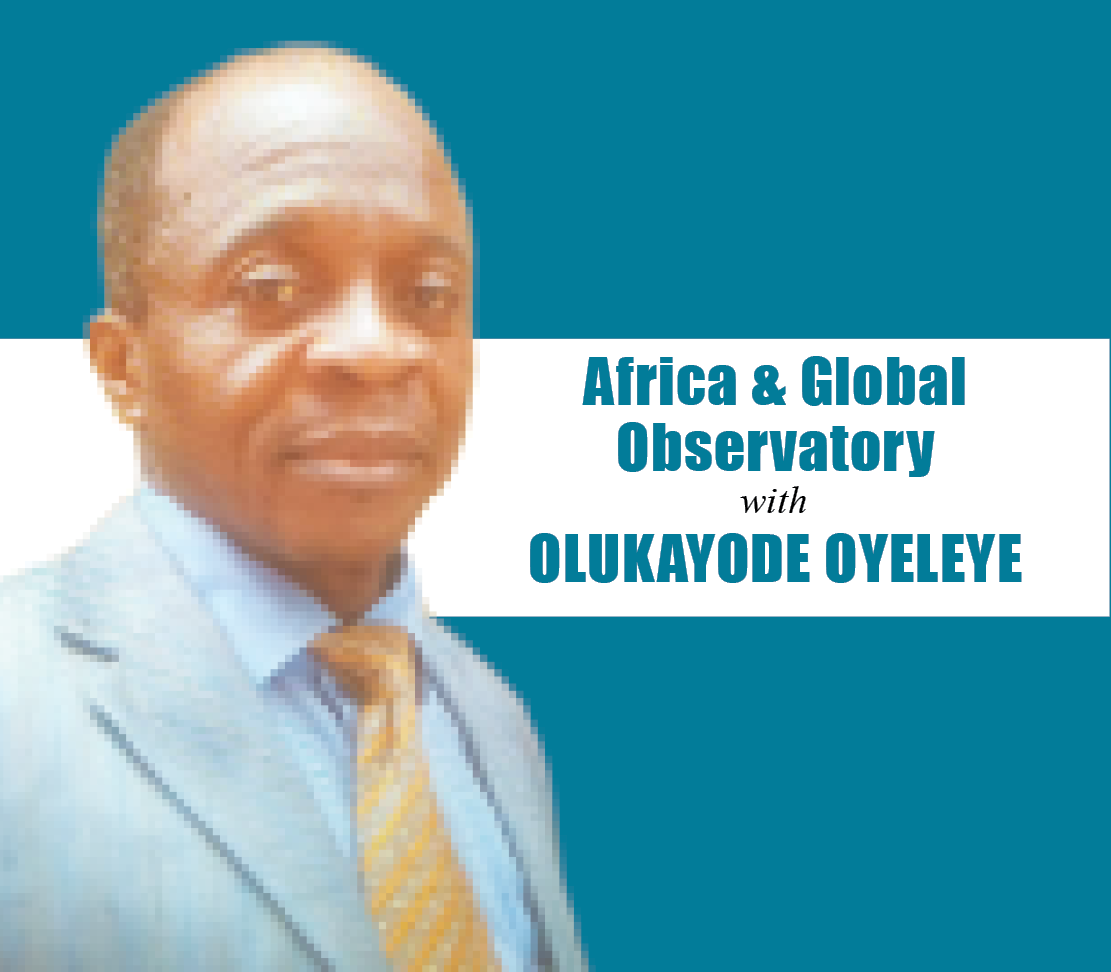 Dr. Oyeleye, a consultant, journalist and policy analyst, can be reached via:
oyeson2@yahoo.co.uk
Twitter: @OlukayodeOyele1
October 21, 2019662 views0 comments
URBAN PLANNING AND management may easily become one of the most demanding and challenging governance issues of our time and of the future. The increasing complexities, diversity of issues, use of technologies a way of life, the health implications of dense population, the economics of human population density, the social and security dimensions and the wealth-creation potentials – hidden or apparent – will all work independently or in combination to influence the tone and dynamics of modern urban settings, globally.
It needs to be emphasised that urbanisation, urban centre sizes and their economies vary from place to place. An attempt was made in the first of this series to juxtapose the populations in western cities compared to Africa. While the populations in the former were seen to be generally low, those in the former were hugely different in size; large and with clear differences in standards of living. Wealth, wellbeing, infrastructural development, security, life expectancy and economies showed stark differences between the two. Although the urban centres in Africa seem, on the surface, to be economic hubs, the obvious inequalities, injustices and a breakdown of decorum hardly attract attention, or are hardly treated with urgency.
Urban Africa is yet to find a focus. Essentially, it is a product of circumstances. It is hardly ever planned, either in terms of growth, physical layout, infrastructure, public services, security, social services or financing. The unplanned nature of most urban centres in the continent makes public intervention pretty difficult or near impossible. That explains in part the persistence of slums in most cities, an economy that is cut off from the mainstream in many significant ways. The evolution of many prominent African cities evokes some feelings of pity and fear of hopelessness as the majority is usually poor and ill-equipped to live urban lives.
Some cities develop as a result of fears of staying away from the risks and dangers of the neglected rural areas. Their expansion has also been linked to incompetent or despotic leaders who fail to protect the rural areas, forcing them to flee to the cities. The inability of Nigerian government to contain the menace of Boko Haram has led to the mass movement of rural dwellers to the city of Maiduguri where they are confident of relative safety as a result of the military presence, a luxury that the rural dwellers cannot afford. The swelling size of the internally displaced people also poses its own demographic and administrative challenges.
It has been postulated that bad leadership and corruption encourage mass movement of people from the rural areas to the urban centres. Giving the DR Congo as an example, Edward Glaeser, an urban economist at Harvard, opined that a "hallmark of one-man rule is that power radiates out from the dictator, and as a result, the capital cities in dictatorships are on average more than 30 per cent larger than the capital cities in stable democracies." On Kinshasa, in particular, Dr. Glaeser noted that "conditions in Kinshasa are awful, but the situation in the rest of the Congo has often been worse." He argued that the presence of government at Kinshasa facilitated its increasing population, despite his flaws. The villages, by contrast, do not feel the presence of the central government in terms of amenities, safety and security. This is not to affirm that cities are totally safe.
The sophistication involved in criminal activities in modern urban centres makes policing a little challenging. According to a 2018 Deloitte report on "Deciding the future of policing in the UK," police will require robust technology support to facilitate their work. The report referred to "present and future challenges created by technology‑enabled crime."  The report advised that "the police must prepare for six new policing realties, namely: serving a fully digital world, where every crime has a digital footprint, every police function harnesses digital technology, and data is one of policing's most valuable assets. Secondly, policing takes backseat where the influence of private sector and civil society, vastly outweigh those of a state struggling to fund growing health, care and pensions expenditure.
On a third note, the Deloitte report affirmed the reality of responding to a much faster pace of change in every arena, with constant business innovation creating new criminal opportunities and potential policing tools and social connectivity, creating a rapid spread of news and ideas. It alluded to the fourth dimension as harnessing cyber‑physical systems, as a result of exponential growth of sensing technologies and connected ('internet of things') devices. It added the use of an unknowable volume of knowledge about 'what works' in reducing crime and managing police services. Lastly, the police is expected to operate with near‑total transparency, due to increasingly omnipresent surveillance of the public and the police.
It is often said that cities are centres of wealth creation. Is there any city in Africa, therefore, that derives a bulk of its revenues from knowledge industry or from technologies? An example from India will help to illustrate. Bangalore or Bengaluru, from the state of Karnataka, is often called the Silicon Valley of India.it is home to Cisco Systems, a worldwide leader in IT, networking, and cybersecurity solutions. Cisco Systems has its largest office outside of US in Bengaluru. It is a huge wealth creator for Bengaluru, State of Karnataka and India as a whole. According to economists, India is forecast to become the world's fifth-largest economy in 2019, reaching a total GDP size exceeding $3 trillion. By 2025, Indian GDP is also forecast to surpass Japan, which will make India the second-largest economy in the Asia-Pacific region. From Cisco India Summit of 2018, it was projected that India's internet economy will double to $ 250 billion in 2021.
Cisco's CEO Chuck Robbins, in 2017, disclosed that they had 1,659 patents out of India, an average of two patents per week. As at 2018, Cisco's revenue stood at $49,330 million, with total assets of $108,784 million. Also, as at June 2019, Cisco, which follows August-July financial year, had clocked revenue of about $ 13 billion in its third quarter. Of this, Americas accounted for $ 7.6 billion, Europe, Middle East and Africa was at $ 3.3 billion, while Asia Pacific, China and Japan region (including India) contributed $ 1.9 billion revenue in the said quarter. All of these underscore the truism that cities can indeed become centres of wealth creation. We can begin to ask: what should African cities do to become wealthy, healthy and sustainable?
With emerging new technologies, changing development paradigm, a whole new avenue of wealth creation, African cities are expected to undergo rapid transformation. As the world beckons at Africa, the continent must do the needful: transform the cities and get readiness for engagement with the global community in remarkable ways.