Oyeleye
Milestones, prospects and urbanising Africa (5)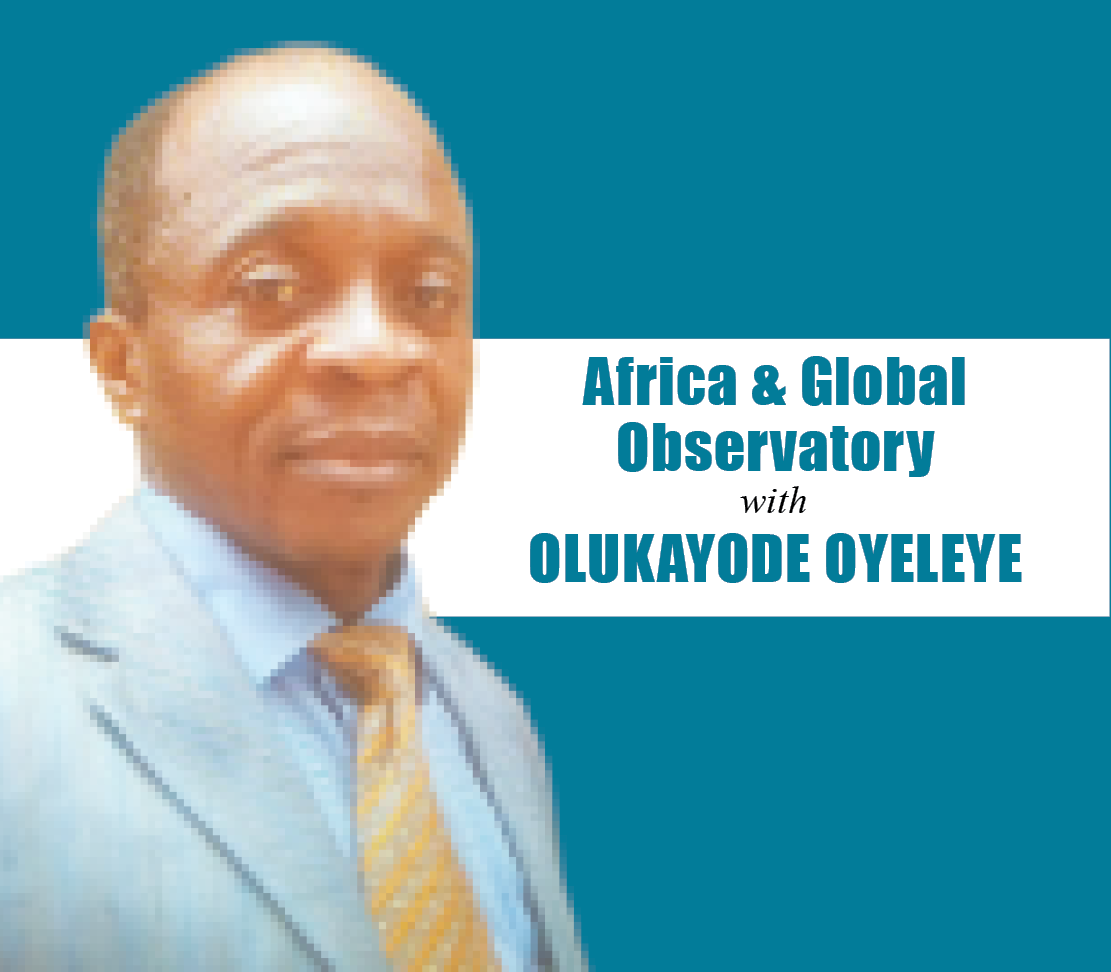 Dr. Oyeleye, a consultant, journalist and policy analyst, can be reached via:
oyeson2@yahoo.co.uk
Twitter: @OlukayodeOyele1
November 4, 2019614 views0 comments
HOW AFRICAN CITIES will fare in 50 years' time is a question deserving of attention now. It has been reckoned that many African cities are growing at an unprecedented rate and are throwing up problems that need urgent solutions. It has also become evident that, although most cities grow in population, they are deficient in critical infrastructure required to sustain such cities; they are deficient in social services needed; they are deficient in economic activities needed to sustain such populations. They are also increasingly deficient in environmental conditions needed to make urban lives conducive. In other words, most of the cities are not 'liveable.'
The expanse of Kibera slums in Nairobi, adjudged the largest slum in Africa, and the seaside slum of Makoko in Lagos – where many houses are built on stilts – are tell tale of consequences of uncontrolled influx of people, unregulated reproductive activities and unchecked establishment and growth of residential environments. They fall far short of any human standard. These could be in terms of aesthetics, hygiene or economy. The persistent presence of slums in African cities is indisputably symptoms of dysfunctional urban centres. It reveals, rather directly, the incompetence of city administrators in affected areas. The wide gap between the rich and the poor is brought to light more obviously from the continued existence of slums, sometimes existing side-by-size with posh estates of private residences.
The slums are repertoires and harbingers of many communicable diseases. With predominantly poor quality of water supply, poor sewage system, poor housing structures, poor drainage and poor air quality, urban slums a showcase of poverty, squalor, inequality, epicentres of banditry, economic and social exclusion. The continued existence of slums is a confirmation of the inability of city administrators to address seemingly intractable but enduring problems. One of the major things missed by governments and urban administrators is the realisation that slums can also be centres of wealth creation and economic diversification. And, as long as this is not recognised, the slums will continue to be ignored and abandoned by successive governments in Africa. More than that, such slums will continue to be seen as hubs of gangsters and other criminal activities.
Those who think to run urban centres as profit-oriented enterprises would reckon with the fact that these slums could also be breeding grounds for celebrities and geniuses. The story of a Nigerian professional footballer of global acclaim might provide some useful insights. This professional footballer, who grew up in the Ajegunle slum in Lagos, rose to stardom, fame and wealth through sports. This realisation should provide a basis for urban administrators to look at the brighter side of life. But signs of attention towards the entrepreneurial approach to city management are yet to be evident. With or without slums, cities are bound to become more and more complex places to live in. They will thus demand more complex approaches to responding to or solving evolving problems, ranging from public health, food safety, transportation, education, health care, security and natural events.
The systemic insecurity, traffic congestions, poor medical services, environmental pollution and power supplies require innovative approaches in finding solutions. These cannot be solved by governments, at local, state, regional or national levels in isolation. They require shared visions and values. They require diagnostic as well as intuitively informed approaches based on periodic, persistent and purposeful oversight functions. This is because of the rapidly changing nature of cities. Fundamentally, interventions should be informed by the inherently territorial tendencies of man and the need to make the urban environment human-friendly. Africa has not been having encouraging scores in the assessment of its urban centres. This is a cause for concern for a continent that needs to match its rapid urbanisation with efficiency and quality of life. It seems the reverse is true.
The Economist Intelligence Unit (EIU) annually assesses cities in its Global Liveability Index reports. The EIU annually reports on the world's cities and categorises them according to "most liveable", "least liveable" and "most improved", among other categories. The report lays emphasis on factors such as the economy, traffic congestion, infrastructure, conflict and access to health care. The report discloses that the cities on top of the list among those considered liveable are medium-sized cities in very wealthy countries. The 2019 edition released recently, pointed out that, of the 10 world's least liveable cities in 2019, five can be found in Africa. These are Lagos in Nigeria, Tripoli in Libya, Harare in Zimbabwe, Douala in Cameroon and Algiers in Algeria. The EIU report has described Harare, capital of Zimbabwe as one of the least liveable cities in 2019. It is sad, worrisome and uninspiring to note that Africa is having challenges that seem intractable to urban planners and administrators.
As complexities of urbanisation unfold, Africa will need to make real efforts to prevent its cities from going the harm's way. Unplanned cities, improperly monitored cities and those that are threatened by climate and weather may need to be revisited with the sole purpose of preventing avoidable disasters to human lives and property. Africa may need to learn from the experience of Jakarta, the overcrowded capital of Indonesia. This lesson could help in embarking upon preventive measures to ensure that things are done right and risks are minimised. There have been reported cases of annual flooding of cities and the destruction of houses, roads and rail lines. Along with these destructions are the human casualties often recorded in affected places. We have been informed that Jakarta is an endangered city. By 2050,
A recent BBC news report was quoted as saying that Heri Andreas of the Bandung Institute of Technology found that 95 per cent of North Jakarta could be underwater by 2050. The discovery is already sending shock waves in official quarters and corridors of power.  "In Java, the population is 57 per cent of the total for Indonesia, or more than 140 million people, to the point that the ability to support this, whether in terms of the environment, water or traffic in the future, will no longer be possible so I decided to move outside Java," Indonesian President Joko Widodo told local media, as The Financial Times reported. The omen for the future of overcrowded cities may not be altogether bright. This could be made worse in cases of cities located in low-lying areas, on flood plains near rivers and other areas susceptible to flooding.
African cities therefore need to bear in mind the unforeseen, the very obvious and the intractable problems associated with cities and prepare to handle them appropriately. Today, as well in the future, living in the cities can no longer be left to chances. African cities need proper planning, monitoring and other checks and balances to keep lives and property safe, secure and sustained. The continent needs investments to make cities smart and liveable. Africa's urban centres will grow in size and number. But the lives of people in them are precious. They need to be treated in ways that make them productive, healthy and safe. The tasks before city planners and administrators are enormous. But determination, focus and strict commitment to achieving set goals will go a long way in preserving Africa's cities and making them compliant with Sustainable Development Goal 11 that emphasises sustainable cities and communities. How Africa achieves this is as important as achieving it.