By Onome Amuge
The Federal Ministry of Industry, Trade and Investment (FMIDTI) has indicated intensifying efforts towards pushing for the amendment of the newly passed Petroleum Industry Act (PIA) to address certain conflicts with the mandate of the Weights and Measures Department, particularly in the area of pre-shipment inspection activities at the crude oil terminals.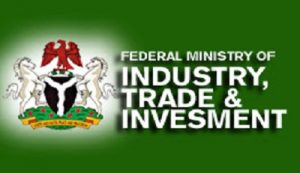 Hassan Ejibunu, director, Weights and Measures Department, an organisation under the auspices of the ministry, made the disclosure during an inaugural  meeting with management staff as well as state and zonal coordinators of the department in Abuja.
According to Ejibunu, the ministry is working towards a possible amendment to the Act to ensure that the mandates of the department as provided for in Item 65 of the Nigerian Constitution and other legal instruments are not distorted. He added that the department has the mandate to ensure that the interest of consumers and producers of goods and services are well protected through the instrumentality of legal metrology.
"We are confident that Mr. President will endorse the amendments to the PIA as being proposed by the ministry," he said.
Highlighting the achievements of the department, the director said it had generated over N357 million to the federal government as of July 2021, albeit with limited tools. He, however, noted that the government has taken steps to ensure that staff are motivated to redouble efforts on their job and approval had been granted for the purchase of 14 operational vehicles to ameliorate the challenges encountered on field assignments.
He also said that the federal government had issued a marching order to the department to improve on its revenue generation efforts to achieve over N1 billion being targeted before the end of the year.
He assured that the department would meet the N1 billion target within the remaining months if the ministry provides the necessary wherewithal to boost operations.