Media
Mixed reactions trail MultiChoice's appeal against ruling on stay of action on fee hike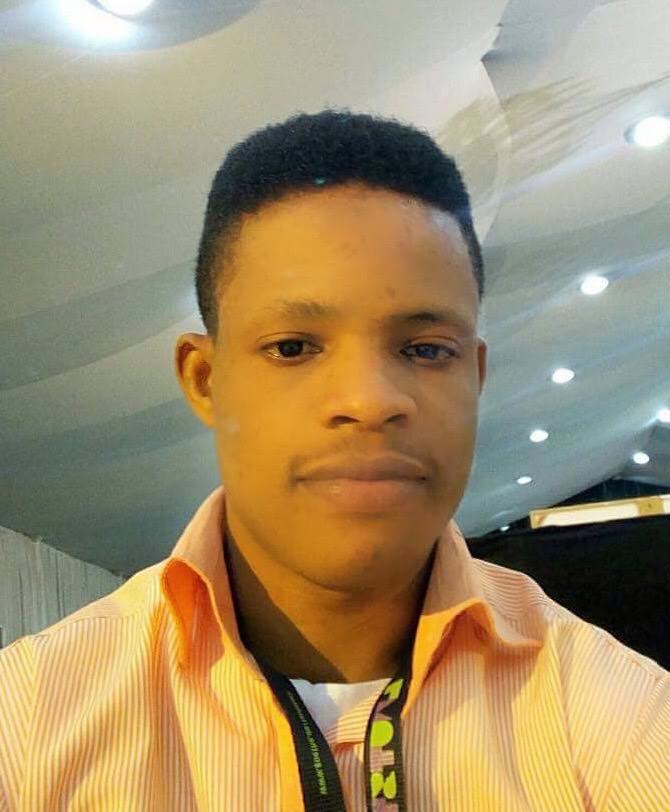 Justice Godfrey Okamgba is  Businessamlive Reporter.
You can contact him on justice.okamgba@businessamlive.com with stories and commentary.
September 3, 2018882 views0 comments
Industry analysts and players have reacted differently to the move by MultiChoice Nigeria, owners of DStv and GOtv, to appeal against a federal high court's interim order for it to stay action on hike of its subscription fees.
Some analysts say the current business realities and the complexities of running a business in Nigeria may have triggered the decision of the company to hike its subscription rates. To this end they are in support of MultiChoice, which claims the court order was an affront to a free market economy.
In a statement, the cable company said: "We believe that the order is an affront to the free market economy and we have now filed a notice of appeal and an application for stay of execution, pending the hearing of the appeal."
However, some others contend that the court order was in good faith to protect consumers, explaining that the role of the legal system is to protect citizens from undue exploitation.
The free market analysts contend that the cable company may have been constrained by the disruption from Netflix, a leading over- the- top media service provider; YouTube, a video sharing website; competition from Kwese TV, as well as other local sports channels to hike its subscription fees.
They also claim that MultiChoice's reduced market share is further worsened by the continuous increase in the price of TV rights, which most believe was the major reason for increasing the subscription rates.
According to data obtained from Statista, the TV rights for English Premiership increased from £32 million in 1992 to £1.3 billion in 2019. Just two years ago the rights figure stood at £755 million.
"If a court mandates MultiChoice to keep its prices static, it simply wants the business to die," said Ndubuisi Ekekwe, a professor and the founder of Famiscro Group.
According to Ekekwe, the key reason MultiChoice is increasing the price is because it is losing its best subscribers and needs to cover and service the loans it took to pay for the TV rights, which have made it the best Pay-Tv product in Africa.
"It needs to ask existing customers to pay more, and because TV rights are always going higher it has to budget more for the next cycle of licensing.
Ekekwe said fighting the battle is the only way MultiChoice can stay in business as the product it distributes has no absolute control over its pricing.
"But where it loses, it can pack, and another firm will take over and pay European leagues its money, and then come back and ask to be repaid," he said.
An analyst at Global Technology Partners said the decision of the Consumer Protection Council (CPC) to file a suit against the cable company does not make any meaning as television services isn't a life and death service.
"If you don't like their prices then stop using the service. Why don't we go to the courts to stop Toyota and Honda from increasing the prices of their new cars," he said.
This is one of the few occasions the CPC had made a move that is geared towards protecting the interest Nigerians. The Council had sued the cable company to court for increasing its subscription fees. However, the Council will also need to appear in court following an appeal filed by MiltiChoice.
"This is going to become a very important legal battle and will help to shape the understanding of the new global economy in the Nigerian market for some of our regulators. Our regulation is still operating with the industrial age framework," Ekekwe added.
"Sometimes I get worried with an average person's understanding of business economics here, both individuals and government institutions," said an analyst who doesn't want his name on print.
According to the analyst, Nigerians need to critically examine clichés like 'they are exploiting us', 'they are milking us', etc., and put them side by side with what it takes to get a business up and running here.
"Many arguments you hear from consumers and some institutions most times fail to capture market realities, but somehow we want businesses to survive and thrive, without actually thinking about what it takes to make that happen.
"Almost 80 percent of top-flight clubs in the EPL base their budgets on TV rights money, and we don't seem to understand that those fat monies would be paid by people scattered across the globe. We must be real," said the analyst.
The analyst also described the argument that sports should be sold as a separate package from entertainment as weak, pointing that in every organization there are flagship products which generate most of the revenues, while there are products with little profit, but great at customers retention.
"We need to take these things as a whole, to appreciate how business decisions are made. It's not about crying where it hits you, without considering where it hits the business as well; a balance must be sought."
However, some other analysts see the fee hike move as uncalled for believing that the rationale upon which the price was hiked isn't justifiable.
According to Oluwaseyi Adeniyi, micro-credit group leader at AB Microfinance Bank Nigeria Limited, hiking prices of TV subscription to cover up for the lost subscribers is not the best option.
He said with the situation of the economy, Nigerians are looking for means to reduce their expenses especially on those things that do not have much impact on their wellbeing.
"So, the price hike would rather force more subscribers to look for alternatives, which would result into losing more revenue," Adeniyi posited.
In his views, Olutayo Oni, business development manager at Metropolitan School of Business and Management, UK, said there are several ways a company can stay successful and stay in business beyond arbitrary price increases.
"When coke decided to introduce the "Solo 25cl" it was simply the fact that not everyone can finish the 33cl content. They increased the price but introduced a smaller bottle at the same old price.
Now, not everyone derives full value on a premium bouquet with lots of channels that make no sense. If the argument is in the increased rights payable for sports – this has been the reason each time they increase prices.
"Why not be innovative enough and introduce Premium Sports Bouquet, or Lifestyle TV or something that allows differentiation of content and provide choice to your consumer? Monopolies operate in this fashion and someone has to stand up for the consumers, albeit, for selfish reasons."
Another analyst described the subscription hike by MultiChoice as a ridiculous business strategy having lost several clients in the past.
"You have been losing subscribers then you feel the best option is to jack up the price – what kind of market strategy is that?
The analyst said Multichoice is going to lose more customers to competitors if it continues to increase its prices. "We want to regulate the price like PHCN tariff and make their services more epileptic. The price of their service has created business opportunities for the viewing centres around, so if the price is too high there are many options.
Nigerian government needs to beam more light in this area to develop our local content in both sports and entertainment by charging 10 percent of any amount they pay for any foreign content, said the analyst.
"This will be used to develop local sports and entertainment. $130 million dollars injected to grassroots sports development will do wonders."