Frontpage
Money laundering:$157.5bn left Nigeria between 2003 and 2012 —Buhari
September 26, 2019883 views0 comments
Nigeria's president Muhammadu Buhari has disclosed that Nigeria lost an estimated 157.5 billion dollars to illicit financial flows between 2003 and 2012.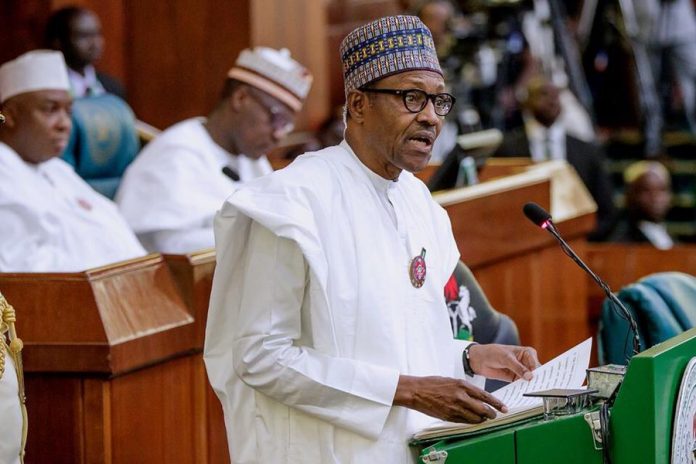 Femi Adesina, the president's spokesman, said Buhari disclosed this in an address to the high-level national side-event organised by the African Union Development Agency and New Partnership for Africa's Development.
The event was organised in collaboration with the Economic and Financial Crimes Commission on Wednesday in New York, on the margins of the 74th United Nations General Assembly.
The theme of the event was; "Promotion of International Cooperation to Combat Illicit Financial Flows and Strengthen Good Practices on Assets Recovery and Return to Foster Sustainable Development."
While quoting from the 2014 Global Financial Integrity Report, the Nigerian leader noted that such massive loss of assets, resulted in dearth of resources "to fund public services or to alleviate poverty," in the country.
"This is why, as Africans, we have no choice but to break the back of corruption," he said.
Acknowledging lack of sufficient capital and corruption as impediments to the socio-economic development of the continent, the President emphatically restated his administration's anti-corruption campaign.
He said, "That is why our government has made it a war we intend to win. We will give all it takes to ensure there is no hiding place for purveyors of corrupt practices who are truly enemies of the people."
Buhari stressed the need to strengthen good practices on asset recovery and return, saying, "In the last five years, our government has made significant progress to curb corruption."
"We have recovered millions of dollars stolen from our country," he added.