Companies
Moove, CFAO Motors partner to support mobility entrepreneurs in Nigeria, Ghana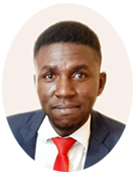 A graduate of Economics and Statistics from the University of Benin. An experienced researcher and business writer in the print and digital media industry, having worked as a Research Analyst at Nairametrics, Voidant Broadcasting Ltd, Entrepreneurs.ng, and currently a Market and Finance Writer at Business a.m. For stories, press releases, exclusive events, call +2347052803696 or send a mail to abuedec@gmail.com.
February 10, 2022241 views0 comments
Moove, an African mobility fintech, and CFAO Motors, a department of CFAO Automotive, and a member of the Toyota Tsusho Corporation, have teamed up for the purchase of over 5,000 brand-new, fuel-efficient Suzuki vehicles for its mobility entrepreneurs and facilitate access to brand new vehicles across Ghana and Nigeria.
Moove said in a statement  that the partnership, which will leverage CFAO's local network and extensive presence, will allow for the rapid delivery of brand new vehicles that are significantly more environmentally friendly and deliver a new gateway to vehicle ownership for drivers across the two countries.
Also, with this new agreement, Moove will be able to provide a range of Suzuki cars, including the Alto, Swift, Celerio, Baleno, Dzire and S-Presso models across Ghana and Nigeria to strengthen its drive to provide new, fuel-efficient vehicles across Africa at scale.
The statement noted that across Africa, domestic vehicle demand heavily outstrips local vehicle production, leaving millions of individuals and businesses largely dependent on imports to purchase new vehicles.
"However, many of these imports are often old and the ageing lifespan of these vehicles makes them heavy contributors to air pollution on the continent, resulting in proposals from ECOWAS members to ban imports of cars older than five years and reinforcing the crucial role of new, cleaner vehicles are set to play in Africa.
"In Nigeria, between 2017 and 2020 a total of 42,166 new vehicles were sold, which is significantly less than the one-year sales volume 20 years earlier while in Ghana on average, 70 percent of all cars are imported and across the continent, local vehicle production in 2021 plummeted even further past its 38 percent decline between 2019 and 2020, making it even more challenging for Africans to access new vehicles," it further noted.
According to Moove, to address the environmental concerns surrounding the automotive sector, it made a commitment to ensure at least 60 percent of vehicles it finances are EVs or hybrid models, adding that through this partnership with CFAO Motors, it would be able to provide cars to its customers more quickly, to address the continued surge in demand from ride-hailing marketplaces, while its customers will also have access to after-sales support, including repairs and maintenance, enabling them to keep their vehicles in safe, top-quality condition for a longer lifespan.
Ladi Delano, co-founder and CEO of Moove, commenting on the partnership, said: "Since our launch in July 2020, we've found tremendous traction across all of our markets and as we enter a new phase of growth, the importance of a local, pan-African supplier, such as CFAO, who can equip us to quickly respond to the needs of our customers simply can't be understated. We're especially proud to be working alongside the largest automotive distribution network in Africa and as a result of this, we are now in an even stronger position to empower a new generation of successful and productive mobility entrepreneurs."
Marc Hirschfeld, CEO of CFAO Automotive division said: "CFAO is pleased to be part of this mobility partnership in helping to democratise vehicle ownership. We are convinced that prospective Moove customers will get the most out of their investment as the vehicles are easy to service and maintain. Suzuki is a key vehicle manufacturer we supply at the domestic CFAO dealership in many countries across Africa."
Moove recently received $10 million in financing from NBK Capital Partners in February 2022, bringing its total funds raised to date to $78 million.