Ewherido
Motor (Third Party) Insurance rate, not yet Uhuru!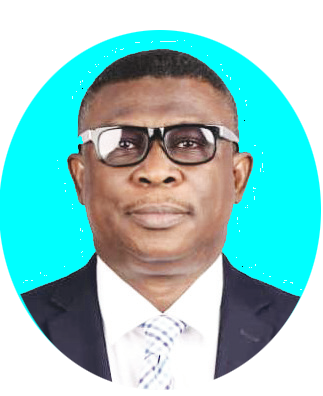 Ewherido, ACIIN, ACIB, is the Managing Director of Titan Insurance Brokers and can be reached on +2348132433631 or titan.insuranceng@gmail.com
July 26, 2021680 views0 comments
One of the critical factors for the survival of an insurance company is adequate rating of risks it is bearing. In other words, the premium charged should be commensurate with the risk the insurance company is carrying. Sometimes the rate is regulated and the insurance companies are expected to charge the statutory rate. One of such insurances with fixed rates is Motor (Third Party) Insurance. The rate for private vehicles is N5,000, while the rate for commercial vehicles is N7,500 upward, depending on the type of commercial vehicle and tonnage.
For charging this premium, the Motor (Third Party) Insurance covers the insured's (policyholder) legal liabilities for death and bodily injuries to third parties and third party property damage. While remedies for bodily injuries and death are unlimited, since we cannot put value on life, the limit for third party property damage is N1 million. All these benefits for just N5,000 premium? 
Apparently, this contractual arrangement is disadvantageous to the insurance companies. For over 20 years now, the rate for Motor (Third Party) Insurance has remained the same in spite of inflation and depreciating value of the Naira compared to other currencies. Take note that insurance is an international business and what gets insured in Nigeria can be reinsured in the United Kingdom at the existing exchange rate.
It was, therefore, very gladdening when insurance companies and the National Insurance Commission (NAICOM), the regulatory body of the insurance industry, came together and agreed to review the Motor (Third Party) Insurance rate upward to have some semblance of parity with the enormity of the risks the insurance companies bear. While it is a move in the right direction, it is not yet Uhuru; many challenges abound.
First is the problem of fake motor insurance certificates. To check this menace, the Nigerian Insurers Association (NIA), set up the Nigerian Insurance Industry Database (NIID). The NIID is the central database of all compulsory insurances in Nigeria. It is a platform for checkmating fake compulsory insurance certificates. There are currently about 3.7 million vehicles on the platform. Meanwhile there are about 16 million vehicles on Nigerian roads. What happened to the others, or more than 12 million vehicles, on our roads? Why are they not on the NIID platform? They have no genuine motor insurance.
The insurance industry currently loses over N80 billion every year in premium income on motor insurance to people who produce and sell fake motor insurance policies and certificates. Meanwhile, all the insurance companies in Nigeria generated a gross premium of N490 billion from all classes of insurance in 2020. As at 2014, motor contributed N42.91 billion to the gross premium of that year. That is less than the N80 billion lost to sellers of fake motor insurance. Unless measures are put in place to greatly minimise the incidence of fake motor policies and certificates, these unscrupulous elements will profit more from the current efforts of NAICOM and the insurance companies than the insurance industry itself.
Two, there is a need for massive enlightenment on the benefits of Motor (Third Party) Insurance. Many people still do not know the benefits. They just see the certificate as something to show law enforcement agents and get them off their backs. Nobody puts money anywhere he does not see value. As long as motorists do not know the enormous benefits of Motor (Third Party) Insurance, they will not make efforts to go to sources (insurance brokers and insurance companies) where they can get genuine policies. In fact, with the increase in the rates, more people, due to their ignorance of the benefits, will patronage quacks and fake sources and pay less for worthless motor certificates.
Third, having the NIID platform is not enough; there is also a need to give the NIID platform massive publicity. Every motorist and relevant law enforcement needs to have the app and it is easy to download on phones and other mobile devices. That way motorists will know when they have been scammed and those who go about with fake certificates will easily be fished out. Also, when a negligent third party damages your vehicle, you can easily use his registration number or insurance policy number to check the status of his insurance and resolve the matter instead of the current fisticuffs we see on our roads among motorists.
Fourth, another reason why the menace of fake motor certificates has continued is weak enforcement of the provisions of the law. How many people have been convicted for possession of fake motor certificates? None that I know of, and if there are any, they must be very few? Meanwhile, millions of vehicles on our roads carry fake motor insurance certificates. Section 68 of the Insurance Act 2003 makes it a criminal offence not to have a motor vehicle third party insurance policy and the penalty for non-compliance is imprisonment for one year or a fine of N250,000 or both. Enforce this law and you will reduce the number of fake certificates substantially.
Fifth, the insurance industry needs to invest more in technology and more distribution channels to make insurance more accessible. The ultimate should be how to bring the product to the insuring public in the comfort of their homes and offices. It is already accessible from their phones and other mobile devices, but more awareness needs to be created about its accessibility via these platforms.
I went through the websites of some insurance companies. There are so many offerings, but how much of it does the insurance public know? The insurance industry is like a young man wooing a lady and winking at her in the dark. How will she know and acknowledge what she cannot see? We need to wake up; more and heavy publicity needs to be done.
Six, practitioners also need to help themselves in another aspect. The industry generally feels the N5,000 premium is low compared to the risk, but there are rumours of some insurance companies charging lower than the statutory rate. If true, it is an illegal act and the NAICOM should sanction such companies.
To the insurance public, at all times remember to consult a registered insurance broker to guide you. At N5,000 premium for Motor (Third Party) Insurance, brokers are willing to be your intermediary.