Frontpage
Mozambique brushes aside Covid-19, kicks off Africa's largest FDI in $24bn Area1 LNG plant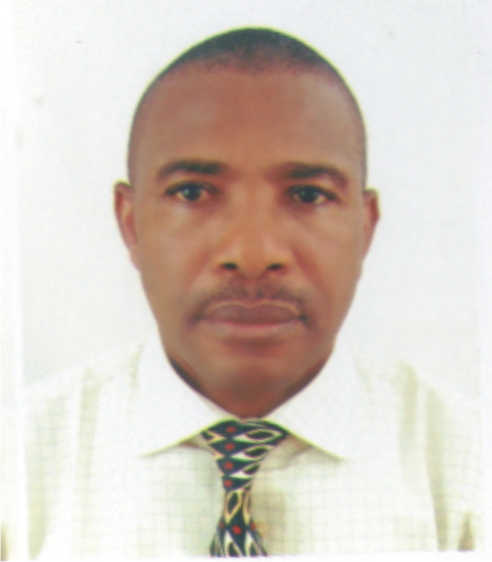 Ben Eguzozie is business a.m. regional lead based in Port Harcourt, providing regional and national  coverage for economy, business and finance
You can contact him on ben.eguzozie@businessamlive.com with stories and commentary.
August 13, 20201K views0 comments
…integrated plant among world's biggest LNG projects
…provides bigger lesson to Nigeria's in post-pandemic economic reengineering
…plant tops in world's incoming 845 MTPA LNG liquefaction projects
…Nigeria's $7bn LNG Train 7 to face stiff competition from global projects 
Mozambique, the resource-rich south-eastern coast of Africa nation bordering the Indian Ocean, is brushing aside the pounding of Covid-19, to reengineer its economy along gas liquefaction capacity, with new funding for its $24 billion Area1 LNG integrated plant, set to be Africa's largest foreign direct investments, and one of the largest LNG projects in the world.
The funding comes from the African Export-Import Bank (Afreximbank), Africa's foremost multilateral trade financial institution, which is supporting the advancement of Mozambique's energy industry and economy by committing $400 million in guarantees and direct lending to the Area1 LNG project.
The Mozambique's Area1 LNG, with 12.9 metric tonnes per annum (MTPA) capacity is an integrated LNG development that will initially comprise two LNG liquefaction trains – each capable of processing 6.44 million metric tonnes a year. The initial development is expected to produce 16 trillion cubic feet (tcf) of gas and 93 million barrels of condensate over the 30-year development and production period of the project.
A key focus is for the project to be developed in an environmentally and socially sustainable manner, and that it operates responsibly, protecting the environment, as well as the health and safety of the public, employees and contractors. Investment into the region will create jobs, increase the standard of living; and is expected to drive long-term sustainable economic growth for the country and the region.
Data sourced by Business A.M. from the International Gas Union (IGU) report 2019, show that, Mozambique is awash with two other LNG projects aside the Area 1 LNG – these are the Coral South Floating LNG with a 3.4 MTPA capacity, which was the first among African LNG proposed projects to reach final investment decision (FID) in 2019, reinforced by the vast new gas discoveries offshore East Africa. The Rovuma LNG (15.2 MTPA) along with Area 1 LNG were both seeking to reach FID in 2019.
The IGU 2019 report also states that African total LNG liquefaction projects totalled 111 MTPA in pre-FID capacity by February 2019. Meanwhile, 50 MTPA of the 81 MTPA of gas planned for development on the east coast of Africa, is in Mozambique alone. The International Gas Union, which presents the world LNG report, says by February 2019, there are 845 million tonnes per annum LNG liquefaction capacity around the world, with the majority in United States and Canada. These capacities come from 20 LNG exporters. Virtually all oil & gas-rich countries are developing LNG plants.
The two Mozambiquan LNG projects have followed different approaches toward sanctioning. As of February 2019, Mozambique LNG has struck seven preliminary or confirmed offtake agreements, including an innovative flexible hybrid contract to sell volumes to buyers in Japan and Europe, as it seeks enough sales to enable FID. The owners of Rovuma LNG, however, agreed in December 2018 to commit to affiliate marketing, taking on contracting risk themselves in order to drive project development forward.
Meanwhile, Friday Udoh, chief economist at the Institute of Chartered Economists of Nigeria (ICEN) told Business A.M. that Mozambique's trailblazer provides Nigeria with strong lessons in economic reengineering in post-pandemic era, as well as developing vibrant gas value-chain.
He said the project cost of $24 billion dwarfs Nigeria's $7 billion LNG liquefaction effort, both in scale and expected economic impact. Nigeria had in July signed the engineering, procurement and construction (EPC) with its contractors – Italy's Saipem, Japan's Chiyoda and Daewoo of South Korea, for its $7 billion LNG Train 7 project. The construction period is expected to last approximately five years, with first LNG rundown expected in 2025. This would increase Nigeria's LNG capacity to 30 MTPA, from the extant 22 MTPA. Saipem of Italy is picking up $2.7 billion equity of the business.
Afreximbank president, Benedict Oramah said the bank's $400m financing (of the Mozambique Area 1 LNG) will be used to partially finance the project development activities required to extract natural gas offshore, its transfer to onshore processing facilities, and then its conversion to LNG for export to various markets around the world.
He said the amount committed to the project is in line with Afreximbank's strategy of promoting intra-African trade, as well as industrialization and export development.
The guarantee is done jointly with Export Credit Insurance Corporation of South Africa SOC Limited (ECIC) which has enabled significant African contribution to the overall financing of the project. This joint collaboration is offered under the South Africa-Africa Trade and Investment Promotion Programme (SATIPP), launched in 2018, to promote and expand trade and investments between South Africa and the rest of Africa.
In line with Afreximbank's strategy of using partnerships to promote trade and investments in Africa, the bank said, it is once again deploying its ECA-plus guarantee, offered under the Afreximbank Guarantee Programme (AFGAP), to support this project. The ECA-Plus Guarantee facilitates collaboration between Afreximbank and global export credit agencies where Afreximbank uses its guarantee to share risk with ECAs in African related transactions and projects by way of co-guarantees and re-guarantees. The objective is to create capacity, reduce risk and unlock capital for African trade and investments.
"We are confident the Mozambique LNG project will create opportunities for the country and drive economic growth. We believe that projects such as this will create a precedent through which other development projects in Africa can secure funding and gain international traction. We are delighted to be one of the key stakeholders to be involved in this project which will accelerate growth rate of intra-African trade," Oramah said.