Frontpage
MTN, AGF tax dispute case to be heard on Jan 30, 31 2020
October 30, 2019701 views0 comments
By Omobayo Azeez
We've not committed any offence, telco insists
A federal high court in Ikoyi, Lagos has set the hearing of a case between MTN Nigeria and the attorney-general of the federation for January 30.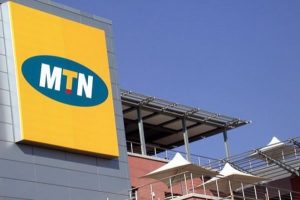 The telecom company also indicated this in its just released unaudited results for the nine months ended September 30, 2019, accessed by our reporter.
MTN said the hearing on the matter, which was scheduled to be held on Tuesday, October 29, 2019, was adjourned to 30 and 31 January 2020 for commencement of trial.
"We remain resolute that MTN Nigeria has not committed any offence and will continue to defend this position," MTN said.
In September 2018, Abubakar Malami, the attorney general of the federation, had demanded that MTN pays $2 billion in tax arrears.
The arrears requested cover import duties, value added tax (VAT) and withholding taxes on foreign imports/payments.
The AGF had said his office made a "high-level calculation" that MTN should have paid approximately $2 billion in taxes relating to the importation of foreign equipment and payments to foreign suppliers since 2008.
In response, MTN had described it as "regrettable and disconcerting" that the case has been reopened despite multiple tax assessments carried out over the years.
"MTN has conducted a detailed review of these claims and provided evidence of tax remittance to the Attorney General's office," it said.
 "The Attorney General's notice indicates that he is rejecting this evidence. We believe that all taxes due to the Nigerian government have been paid and these allegations have not been raised by any of the revenue-generating agencies that MTN engages with regularly, and from whom MTN has received numerous awards for compliance."
Meanwhile, MTN Nigeria had sued the federal government to the tune of N3 billion in damages and legal costs.