Frontpage
Technology
MTN Nigeria gets 10-year renewal of licences after paying N72bn to NCC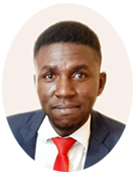 A graduate of Economics and Statistics from the University of Benin. An experienced researcher and business writer in the print and digital media industry, having worked as a Research Analyst at Nairametrics, Voidant Broadcasting Ltd, Entrepreneurs.ng, and currently a Market and Finance Writer at Business a.m. For stories, press releases, exclusive events, call +2347052803696 or send a mail to abuedec@gmail.com.
September 8, 2021427 views0 comments
UAS, spectrum licences involved
MTN Nigeria, one of Africa's largest telecoms service providers, has announced the formal renewal of its Unified Access Service (UAS) license and spectrum license for its wireless local loop in the 900 megahertz and 1800 megahertz band by the Nigerian Communications Commission (NCC), following the receipt of N71.974 billion for both licenses, the company said in a regulatory filing with the Nigerian Exchange Limited (NGX).
The wireless carrier, in the disclosure signed by Uto Ukpanah, its company secretary, said it has received the notification from NCC, the telecoms sector regulator, of the license renewal, adding that the UAS and spectrum licenses are subject to license conditions, including additional spectrums, which are currently under discussion.
The renewal of the licenses are for a 10 year period, and with a September 1, 2021 commencement, it means they will expire in 2031.
The filing also explained that the NCC acknowledged the receipt of MTN's payment of N71.6 billion and N374.6 million for the spectrum license, as well as the UAS license in settlement of their invoices for the period 1 September through to 31 August 2031.
Karl Toriola, MTN Nigeria chief executive officer, is quoted in the statement as commenting thus on the renewals: "Renewing our licenses for another ten years is very important to our business and enables us to continue to provide services to ensure the benefits of a modern connected life for our people. MTN Nigeria is delighted with its strong partnership with the NCC and looks forward to working closely with the commission, and the Ministry of Communications and Digital economy, to accelerate the growth of Nigeria's digital economy."