Finance
MTN Nigeria, Julius Berger, join design experts to host Design week Lagos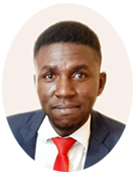 A graduate of Economics and Statistics from the University of Benin. An experienced researcher and business writer in the print and digital media industry, having worked as a Research Analyst at Nairametrics, Voidant Broadcasting Ltd, Entrepreneurs.ng, and currently a Market and Finance Writer at Business a.m. For stories, press releases, exclusive events, call +2347052803696 or send a mail to abuedec@gmail.com.
October 19, 2021353 views0 comments
Plans to create an ecosystem of designs; shift the paradigm
MTN Nigeria, Africa's largest wireless carrier and construction heavyweight, Julius Berger, have joined forces to collaborate with innovative and creative design experts across disciplines, including architecture, industrial design, interior design, furniture design, graphics design, and technology, to host Design Week Lagos (DWL), an initiative founded by Titi Ogufere, an African design advocate.
The DWL is a growing annual celebration on the African continent, conceived to present and celebrate the best in contemporary African design across categories while bringing international field leaders and visitors to experience the most exciting work from the region. It convenes with core programs including a central exhibition showcasing new work from across the continent, an awards program, and a series of talks and lectures.
Titi Ogufere, President, International Federation of Interior Architects and Design and Founder, DWL, while briefing journalists about the event in Lagos recently, said the festival is committed to building a culture of innovation in Lagos and promoting the city as an international hub for design and is supported by the Lagos State government.
"This is our third year promoting architecture and product designs. For us, this is a very important project because our industry is wide for development with so many opportunities. People talk about made in Nigeria products, trade within the AfCFTA; so we are here to promote and celebrate designs across Nigeria and Africa.
"This year, we are collaborating with the International Federation of Interior Architects (IFIA) across over 100 countries in the world. We shall be focused on interiors, trades within the AfCFTA and bringing to everyone's knowledge how it is going to affect us – the industry. The interactive virtual event will allow the diverse design community in Africa to discuss the IFI Education Policy. The roundtable will bring together over 5,000 African designers, including practitioners, academic institutions, educators, professional associations, policy makers, governments and students.
"Additionally, The Interior Design Professional Guide for Africa and the Middle East will be launched as part of the African Regional Roundtable. The book, authored by an interior design expert, Titi Ogufere, is an essential resource and guide to managing and sourcing for interiors projects in the region, with practical guidance, a directory of vendors, and advice from 25 leading interior designers in Africa and the Middle East on how to run an interior project successfully and profitably from start to finish, she concluded.
Osaze Ebueku, MTN Nigeria representative, while speaking on the sponsorship and commitment from MTN on the event said" For us at MTN, we are very much interested in the business of designs and digital transformation when talking about a revolution in designs. We talk about trade that can be the engine driving the initiative and revolution within the design space using technology. Just like MTN is working to enable businesses and individuals to thrive as the revolution is ongoing. Projects like this help to bring talents across the country together and MTN is glad to be in partnership with this laudable project. As a brand, we are an enabler to bringing to life this project for the benefit of all."
Also speaking at the conference was Uchenna Uzoewulu, Head of marketing, AFP Julius Berger, who said "AFP as a furniture design arm of Julius have been in business since 1992 and we are proud to be in partnership with this project to showcase to the world the rare talents and creativity from this side of the world."
According to the convener, she revealed that part of the programme lineups will be an exhibition as a meeting point for decision-makers in the design and manufacturing industry, a bridge between manufacturers and design practitioners within the region, as well as international buyers, design enthusiasts, and collaborators.  This year's exhibitors include Studio Lani, Nifemi Bello, Tosin Oshinowo, Olu Amoda, Damola Rufai, Tunde Owolabi, Aga Concept, Tekura, Osaru Alile, Titilailai, Demas Nwoko, Ozioma Onuzulike, Diseye Tantua, Belevence, and Mowarin Christian.  There will also be special projects on view from Maki Oh and Adebayo Oke Lawal.