Frontpage
Technology
MTN, Sanlam join forces to build digital insurance, investment business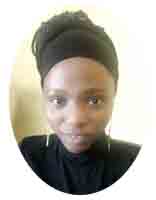 She is a passionate writer whose flair for journalism earned her awards as a campus journalist. Driven by hunger for success, she strives to make the world a better place with insightful, analytical and informative piece around insurance, technology and other sections.
August 12, 2021419 views0 comments
MTN Group, Africa's largest telecommunication firm, and Sanlam Group, a South African financial services provider spread across different countries, have joined forces to deliver a digital insurance and investment business for users across the continent.
While the deal will hinge largely on both parties concluding agreements to completing the relevant suspensive conditions, the exclusive strategic alliance, also called 'the Alliance', will see the insurer distribute its insurance and investment products as part of MTN's fintech offering across africa.
In a blog post,  MTN explained  that the partnership will provide people across the continent with easier access to these services (insurance), particularly those sectors of the population that have typically been unable to access traditional distribution channels for such products.
Ralph Mupita, MTN group president and CEO, added that the collaboration offers MTN the opportunity to enhance its existing offering and provide more value-added services to its customers as the Alliance will be chaired by the telecommunication CEO in conjunction with Paul Hanratty, Sanlam group CEO, as deputy chair.
He said, "Sanlam is the ideal partner as the leading insurance and investment business across Africa, and with partnership key to its strategic and execution approach. MTN has built a scale fintech business with over 100 million wallets, of which approximately half are actively using Mobile Money services every month, presenting a meaningful opportunity to further drive financial inclusion through the provision of appropriate insurance and investment solutions."
What does this mean for both parties?
The African market suffers from a low insurance penetration at less than five percent despite the big market in the largely untapped insurtech industry. Expectedly, the 'Alliance', which involves two big South African market movers, has the potential to adapt to digital disruption in the markets.
While MTN InsurTech business currently has approximately six million active policyholders, it is targeting over 30 million policyholders by 2025 by leveraging the new alliance with its partner, Sanlam, one of the largest non-banking financial services groups in Africa, with a presence in 33 countries across the continent.
Similarly, the 'Alliance' will be able to establish a digital insurance and investment capability across Africa through leveraging MTN's brand and reach in addition to Sanlam's licensing across multiple countries.
This would mean that MTN on its part will be able to accelerate and scale its insurtech offerings and its broad product capabilities and expertise, while Sanlam will also leverage the opportunity to extend consumer access to its products and grow its Africa operations by providing insurance to MTN's customer base across the continent.