Analyst Insight
MTN's $500m IPO, finally something for everyone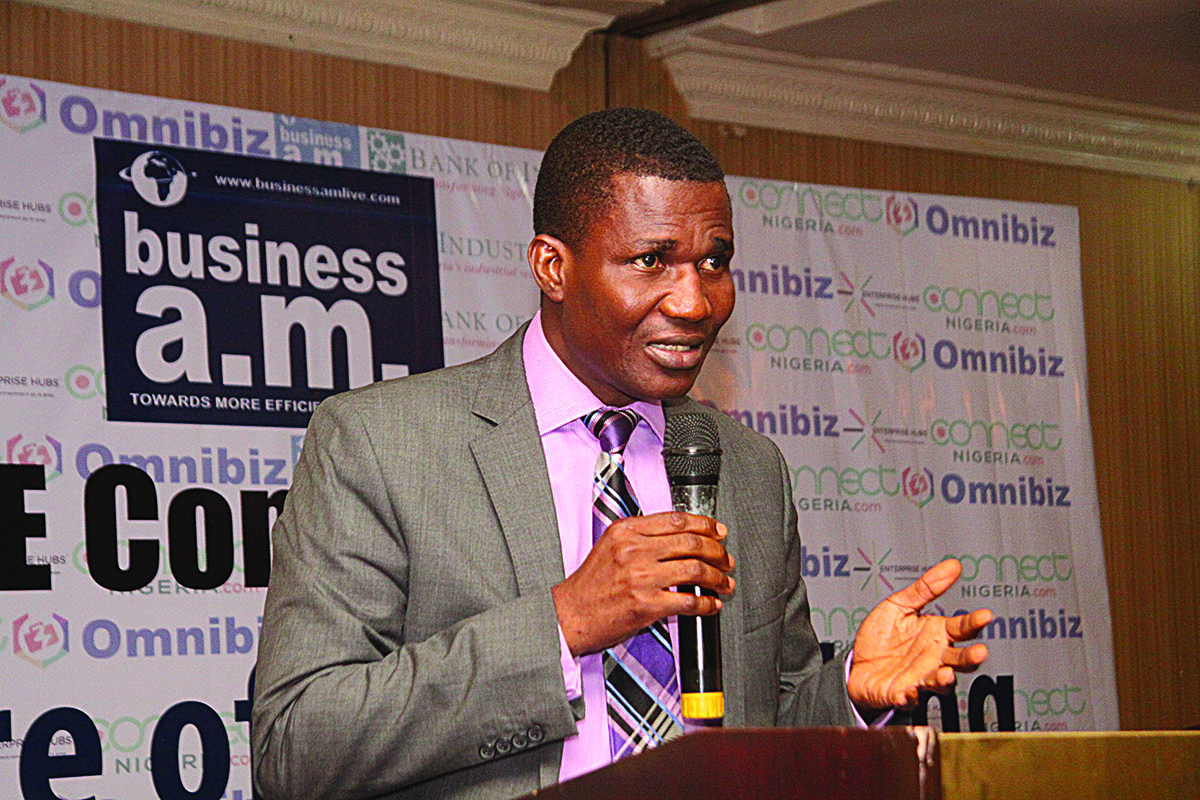 Phillip Isakpa is  Businessamlive Executive Editor.
You can contact him on phillipi@businessamlive.com with stories and commentary.
February 12, 20181.3K views0 comments
There are many institutional and individual investors out there who have always looked forward to this day. Since South African MTN came to Nigeria in 2001 and began to make a lot of money, they had looked forward to a time when they could have a chance to partake of the fortune of the company by way of buying its shares and earning some nice dividends or taking profits from share appreciation. Suddenly, they now have a chance! MTN actually has no choice now. It is in a corner that it just has to do this. An Initial Public Offering seeking to raise $500 million. You could say its hands have been forced; forced by a fine of $1 billion or $1.7 billion and an agreement with the Nigerian government on how this could be settled. So, it has come to this and you won't be wrong if you, being familiar with history, would say, "this is not our will, but let thy will be done."
Now, it's not that they couldn't have flown to South Africa where MTN is listed on the Johannesburg Stock Exchange to place an order with a stockbroker to buy them some shares, if they were available. But there was something sentimental and emotional with them about MTN Nigeria Limited, which is not a quoted company in Nigeira. Those sentiments and emotions derived from the fact that over the years, they felt that as the South African company was making its largest income from Nigeria out of all the places it operated in, it was not fair that they didn't have the opportunity to benefit through share acquisition.
It is not exactly correct, though, to say that Nigerians weren't benefitting from MTN Nigeria through share ownership. After all, the company did not just fly into the country, set up shop and began to make all that money that made some people and some other companies jealous. For as it is with many markets, there was some handholding by local business heavyweights who did the usual introduction to the markets, softened the grounds and took them to places; and Pascal Dozie, founder of Diamond Bank and chairman of MTN Nigeria, led this pack of early investors. MTN Nigeria was at some point 75 percent owned by the parent company and 25 percent owned by the Pascal Dozie-led local investors. The arrangement may have been that the share structure still gave the parent company total control of the company, but these wise Nigerians who handheld MTN into Nigeria probably still hold some shares in the company and they reaped bountifully by their wise investment move. Now, a bit of history will suffice here.
Some years ago, precisely in 2006, some of the local minority shareholders did put up a spirited battle when the parent company moved to whittle down their shareholding. At the time MTN brought out a war chest of $348.9 million seeking to increase its shareholding in MTN Nigeria by buying out some of the minority investors. The plan was to pay $287.8 million in cash and six million shares in the parent company to take an extra 6.98 percent of the Nigerian arm which was to give it 81.87 percent of the entire stake.
Many analysts had said then that this was a curious move because you would not have expected that after spending two years previously talking about stake reduction, it had chosen to do exactly the opposite. All the talk about listing MTN Nigeria's shares on the local bourse did not start with the agreement reached with government over how to settle the hefty fine imposed by the government. In fact, in 2004, the company showed serial eagerness to list, and cited as reason for this move at the time, the need to introduce a broader range of Nigerian investors as backers. It talked about the listing offering potential to raise more cash (as is also the case now) to expand its network coverage (not exactly sure if this trumps settling of its Nigerian government's fines) and to help counter criticism that it was a foreigner extracting money from the local economy (it has never been able to clean this impression from the hearts and minds of many). It said all this in 2004, and that was all of 14 years ago. Time does fly indeed when you are making profit, but it comes to a halt when $1 billion fine is imposed on you.
The known minority shareholders in 2006 when this move by MTN to up its stake in MTN Nigeria happened were, Celtelecom Investments, Celtel Funded Shares, Universal Communications, SASPV, N-Cell, Hermitage Overseas Corporation, Mobile Communications Holding and Mobile Communications Invest. We couldn't confirm which of them still has any stake in MTN Nigeria today. But the idea at the time had been for them to sell 28 million shares for $12,424 each. The arrangement was such that MTN would then fund the cash portion of the payment partly from existing available cash at the time and partly by drawing on banking facilities. About $15 million of the cash settlement was to be used to off-set some loan accounts that the minority shareholders had with MTN, which had then reduced the cash payment to $272.6 million. Deutsche Bank was appointed to independently assess the deal, and it had then subsequently declared it fair and reasonable to existing MTN shareholders.
Economic analysts are futurists. They like to talk about outlooks and projections. Having done that retrospection, it is not such a bad idea to return to the present. This time things are different. MTN has made money from its business in Nigeria, but it has also made contributions to the Nigerian economy; no mistakes about that. Launched in 2001, by 2006 it had become the country's leading operator with 9.6 million subscribers with network coverage of 73 percent of the population. For the six months to June of 2006 it generated revenues of $1 billion. That was in 2006. The December 2017 numbers recently released by the Nigerian Communications Commission (NCC) showed that MTN Nigeria now has 52.27 million subscribers. It has been the dominant player for such a long time that no one ever thinks it could be wrestled out of that position. So, perhaps the best thing to think of is how you can get your hand on its shares to share (no pun intended) in the company's fortunes.
We are sure that a lot of numbers are being punched right now. No one yet knows what the shares will sell for when they go to the market. It's a whole lot of money what MTN is looking to raise through this IPO. In naira terms that's N153 billion ($500 million). As we live in a country with multiple foreign exchange markets (we can't help ourselves, we just have to allow the dollar rule our lives, isn't it?), depending on where you are calculating from and which foreign exchange markets rules your world, we are all likely to come to different naira figures for that sum. It is funny, but serious this dollar and exchange rates obsession!
Now, remember that this same IPO was initially planned to happen last year before it was postponed due to 'inclement investment weather'. This time, Citigroup and Standard Bank (represented by its Nigerian subsidiary, Stanbic IBTC Capital) have a six months timeline to do all the necessary number crunching and paperwork so that the IPO can open and get eager Nigerian investors, who have been waiting for years for MTN to come to the market, to get their hands on the shares.
Nothing says this is a done deal. The fact that Nigerians had been baying for a pound of MTN Nigeria's investment flesh does not mean that they can take it all up. Many planned Nigerian IPOs had been shelved since 2015/2016 because of what we have called 'inclement investment weather'. But we understands that should local investors, institutional and individual, not be able to take it all up, there is a safeguard to bring in foreign investors; these we are sure would like an opportunity to own a piece of this money making machine called MTN Nigeria.
And by the way, we understand that MTN is only selling as much as 30 percent of its stake in MTN Nigeria. If it still holds at least 81.87 percent as it did following the 2006 minority shares purchase, then if it took out 30 percent this time, MTN will still own 51.87 percent and controlling stake, if not more. And it could be more. Did someone just say they bought out more minority shareholders since that 2006 episode? Well, let me go and confirm. We'll be right back.