Finance
Technology
MTN's N89.99 bond rated AAA with stable outlook by GCR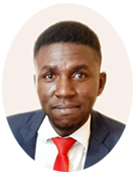 A graduate of Economics and Statistics from the University of Benin. An experienced researcher and business writer in the print and digital media industry, having worked as a Research Analyst at Nairametrics, Voidant Broadcasting Ltd, Entrepreneurs.ng, and currently a Market and Finance Writer at Business a.m. For stories, press releases, exclusive events, call +2347052803696 or send a mail to abuedec@gmail.com.
February 15, 2022374 views0 comments
MTN Nigeria Communications Plc.'s N89.999 billion Series 2 Senior Unsecured Bonds have received AAA (NG) long term issue rating from GCR Rating with a stable outlook, the rating agency said in a rating note.
According to the note, GCR upgraded the national scale long-term issuer rating of MTN Nigeria to AAA (NG) and affirmed the national scale short-term issuer rating of A1+ (NG) in June 2021, with the outlook accorded as Stable, reflecting the issuer's very strong competitive position, as well as its strong earnings and cash flow, which have supported a robust financial profile.
MTN Nigeria Communications is the leading domestic provider of wireless telecommunications services, accounting for 37.72 percent of the Nigerian GSM subscriber base as of 31 December 2021. It trades as a subsidiary of MTN International (Mauritius) Limited, with the ultimate parent company being South Africa based MTN Group.
The group has over the years developed into one of Africa's leading providers of telecoms service with 277.3 million in subscriber base across 21 African countries and the Middle East as of the close of 2021 first half.
GCR Rating noted that MTN Nigeria is viewed as operationally integral to the group, accounting for 27.4 percent of its subscriber base, around 32.3 percent of revenue and 36.3 percent of group earnings before interest tax depreciation and amortisation (EBITDA) in 2020.
Recall and as was reported by Business A.M, that in November 2021, MTN Nigeria registered a N200 billion Bond Issuance Programme with the Securities and Exchange Commission in May 2021 and subsequently raised N110 billion in Series 1 Senior Unsecured Bonds under the Programme. In the same period, the company raised an additional N89.999 billion in a 12.75 percent Series 2 Senior unsecured Bond Issue.
GCR in its recent ratings report specified that the Series 2 Bonds have a tenor of ten years, with maturity in 2031, and a seven-year moratorium on principal repayment, but  that interest will accrue from the issue date and will be payable semi-annually in arrears and at the expiration of the seven-year moratorium, principal redemption will be payable annually, amortising over three (3) equal annual instalments.
Further details from the issuer revealed that these listed bonds constitute direct, unsecured, senior and unconditional obligations of the issuer and shall rank pari-passu among themselves and equally with other existing senior unsecured obligations of the issuer.
"Being senior unsecured debt, the Series 2 Bonds rank pari passu with all other senior unsecured creditors of MTN Nigeria. As such, the Series 2 Bonds will bear the same national scale long term rating as that accorded to the issuer. Accordingly, any changes in MTN Nigeria's long term issuer rating would impact the Bond rating" said GCR.
Also, the rating note from the global rating agency highlights that the stable outlook reflects its view of MTN Nigeria's leading market position, combined with ongoing capital investments which will allow the company to maintain its robust earnings and cash flow and further strengthen the financial profile. However, the net proceeds from the issue will be used to optimise MTN Nigeria's existing funding mix and finance network expansion.
It also said on the other hand, that the Trust Deed from the programme does not offer the Series 2 bondholders any security over assets but does feature a negative pledge and other covenants to protect the interest of bondholders.