Frontpage
Technology
MultiChoice to spend 45% more on local content amid FX loss in Nigeria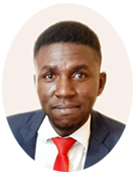 A graduate of Economics and Statistics from the University of Benin. An experienced researcher and business writer in the print and digital media industry, having worked as a Research Analyst at Nairametrics, Voidant Broadcasting Ltd, Entrepreneurs.ng, and currently a Market and Finance Writer at Business a.m. For stories, press releases, exclusive events, call +2347052803696 or send a mail to abuedec@gmail.com.
November 12, 2021220 views0 comments
But posts N75.1bn cash from Nigerian operations

 Records ZAR26.8bn in total group revenue
MultiChoice Group, Africa's largest Pay-TV network and parent company to DSTV, has expressed high optimism over its second operating half-year promising to increase investment in local contents by 45 percent of its general entertainment spend despite the developing macroeconomic environment and liquidity challenges in Nigeria, as it continues to scale up its video entertainment services across the continent.
The company also disclosed that its Nigerian subsidiary's operations were faced with FX liquidity challenges in the Nigerian market amidst the unabating dollar scarcity in the country after it posted a 21.7 percent increase to ZAR2.8 billion or N75.1 billion in cash balances from its operations in Nigeria during the first half of its 2022 financial year ended September 30, from ZAR2.3 billion or N61.7 billion reported on 31 March 2021.
The group also posted a 38 percent drop in its interim profit as earnings per share dwindled to 356 South African cents in the review period, from 572 cents as the company's content costs spiked 17 percent, while operating costs jumped due to cost deferrals related to delayed sporting events, including the Euro 2020 soccer tournament, the British and Irish Lions Rugby Tour and the Tokyo Olympics.
According to the financial statement published by the company on Thursday, strong revenue growth from subscription was offset by the increase in content costs and was chiefly driven by a normalised sporting schedule, increased local content investment and non-recurring content refunds received in the prior period.
Consequently, MultiChoice revealed that while the Rest of Africa (RoA) business segment reported 16 percent revenue growth in dollar terms, revenue in South Africa Rand (ZAR) reduced five percent year on year to ZAR8.2 billion due to the stronger Rand in the review period.
"Liquidity challenges continued in Nigeria, with the group extracting cash at every opportunity through local banking partners, largely at the parallel rate. Although currency depreciation was more favourable than the previous period, the overall macroeconomic environment remains volatile. As vaccination rates increase, we are hopeful that the worst of COVID-19 is behind us. However, we know that many of our customers, employees and economies will be recovering from the impact for some time to come. We will support our customers with excellent service and the best video entertainment – a place not only to watch but to rest, unite, laugh and dream again," the company said in a statement.
The financial statement further revealed that the group generated revenue of ZAR26.8 billion with strong organic revenue growth of 10 percent, driven by a 7 percent increase in subscription revenues and a meaningful recovery of 77 percent in advertising revenues. Consequently, the tech business and Rest of Africa's contributions to revenue got reduced by the stronger Rand on translation, which in turn resulted in lower revenue growth of three percent.
Calvo Mawela, chief executive officer, MultiChoice Group, in his comment on the performance said: "We are pleased with our performance over the past six months. More importantly, we continued to bring our magic to millions of households across the continent, delighting them with a bumper slate of sporting events and our ever-popular local content. This is what we live for as a video entertainment business."
In building market position, the company revealed that it increased its 0-day active subscriber base by one million to reach 21.1 million subscribers, split between 12.2 million households (or 58 percent) in the Rest of Africa and 8.9 million (42 percent) in South Africa, representing five percent year on year growth, which came primarily from the Rest of Africa, thanks to major sporting events and successful local content productions such as the successful execution of the 'BBNaija' project, where it reported 90-day active subscriber base by 0.8 million subscribers or seven percent year on year, with the closing base now surpassing the 12 million mark at 12.2 million.
On its core headline earnings, the CEO stated that the board's measure of sustainable business performance was down 26 percent to ZAR2.0 billion due to the impact of the strong rand resulting in foreign exchange losses on hedging instruments.
He said MultiChoice's initiation of cost optimisation programmes brought about ZAR0.5 billion in cost savings during the period, with renegotiated content contracts being a major contributor.
A strong balance sheet remains as a core focus to support new investment opportunities, as well as funding requirements for the ROA market segment which Mawela noted is affected by liquidity constraints in Nigeria.
Also, Kingmakers (previously known as BetKing), in which the group holds a 20 percent investment, delivered 78 percent revenue growth year on year, with profitability at break-even as the business continues to grow its management team, agent network and presence across the continent, while revealing that the group's additional 29 percent investment in Kingmakers was completed on October 29 with funding of R4 billion in ZAR denominated debt instrument.