Frontpage
National: Governance, Policy & Politics
Nigeria Frontier Markets
Rivers
N78.9bn FG refund deepens rift between Rivers' main rival political parties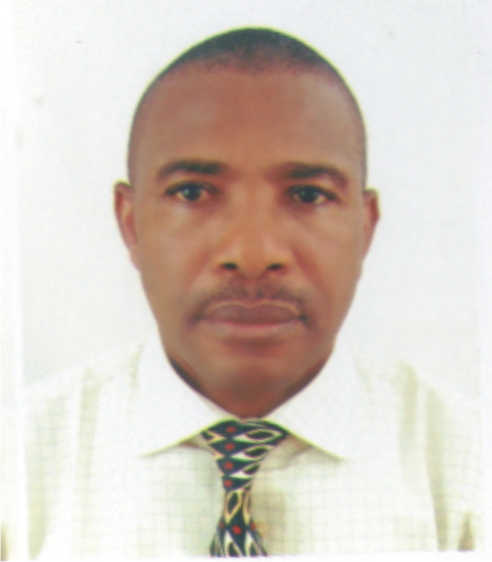 Ben Eguzozie is business a.m. regional lead based in Port Harcourt, providing regional and national  coverage for economy, business and finance
You can contact him on ben.eguzozie@businessamlive.com with stories and commentary.
June 23, 20201.6K views0 comments
…tiff costs state N355bn, economy strained further by Covid-19 pandemic
…unemployment rising with debts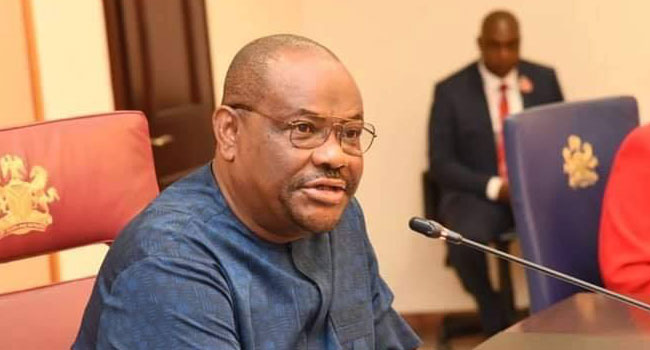 The recent refunds by the federal government of a total N148.14 billion to five states which undertook repairs of federal roads in their domains, is now a source of bitter tussle among the two main political parties in Rivers State – the All Progressives Congress (APC) and People's Democratic Party (PDP).
---
As it has been since 2015 where development issues are treated with political contentions, thereby robbing the citizenry of viable economic development projects, the refunded N78.9 billion is already seen going in that sad trajectory. The state, though has been seeing development projects, is hardly witnessing economic growth that would add to its gross domestic product (GDP).
The oil-rich state was refunded N78.9 billion or 53.27 percent, by far the largest chunk of the federal pay-outs to the five sub-nationals. It received the money for repairing (expanding) three federal roads and three flyover bridges. Major among them was the dualization of the 41.26 km Rivers' end of the 106.4 km Port Harcourt – Owerri federal highway; Airport-Isiokpo-Elele/Omerelu road; reconstruction of Ikwerre Road, Port Harcourt from Education to Agip flyover junction; construction of flyover at Agip-Rumueme-Abacha roundabout and the construction of flyover on East-west road at Obiri-Ikwerre, with rotary turning and service lanes. Other projects include the Eleme Junction flyover and interchange and Ada George road phases one and two.
Whereas the federal refunds have been a source of excitement on the south-eastern flank of the oil region in Cross River State (which received N18.39 billion or 12.41 percent), it is rather recrimination in Rivers between the APC, the party in opposition in the state, and the ruling PDP. It is now back to political trenches for the two political parties.
The state APC chapter vaunts that it spearheaded the projects under former governor Chibuike Rotimi Amaechi (now the minister of Transportation) that brought about the refunds, and therefore, should be fully applauded by the ruling PDP under incumbent governor, Nyesom Wike. But the ruling party in the state (PDP) alludes that the fund was, after all, the state's money spent on federal roads in its domain; and that now having been refunded by the central government, it should be deployed by the state government on power to develop the state.
Additionally, Eze Chukwuemeka Eze, communication expert and a vociferous state APC media person, in a statement to the media, hyped that everything about the refunds was the party's show: that Amaechi undertook the projects; tabled the refunds request before the then ruling PDP federal administration under former president, Goodluck Jonathan, who had refused to oblige the state's refunds request; that APC administration at the centre under incumbent President Muhammadu Buhari treated the requests and approved refunds; that Amaechi (now an important member of APC central government) was a key participant in the inter-ministerial committee that approved the refunds.
Eze asked Governor Wike "not to see the fund as an avenue for reckless spending as your custom is, but to reinvest the money into reviving the over 300 model primary health centres, 350 model state-of-the-art primary schools and 24 international standard secondary schools built by Amaechi, as well as most of the roads scattered all over the state screaming for attention."
He also asked Wike to use part of the funds to pay pensioners their dues, which he (Wike) had allegedly refused to pay for reasons only known to him. He tasked the governor to be weary of the huge number of job loss his administration has caused the people, tasking him to seek counsel on how to create jobs. "A reasonable percentage of the refund should be channelled to building factories, mills and industries that can create thousands of jobs from such initiative," Eze advised Governor Wike.
By far, since 2015, Rivers economy has principally been unfocussed due to spiteful political contention between gladiators and main political parties. Till date, the yet-unabated Wike-Amaechi tiff has kept the state reeling from extremely poor economic development that create employment. With a 2016 estimated $25 billion GDP, the state has lost over N355 billion in investments and projects, due mainly to the vicious political quarrels between Governor Wike and his immediate predecessor, Amaechi on one side, and their two political parties, APC-PDP on the other.
Lost investments since Amaechi era include: N200 billion infrastructure bond started by the Amaechi administration, but was abruptly stopped due to non-approval by the then Jonathan central government; N50 billion World Bank's Port Harcourt urban water project secured by Amaechi, but was stalled because the former Finance minister (under Jonathan) was stopped from signing her column; N105 billion refund to the state on federal projects stopped, until the recent N78.9bn.
An economic analyst told our correspondent that the bitter political spat has set Rivers back 20 years. Unfortunately, fewer people in the state care about the negative bottom lines. The elders in the state have largely been reticent in calling for a truce between Wike-Amaechi. Their inaction causes the state huge capital and investment flight.
Till date, it is still on record that Governor Wike cancelled the privatization of four gas-powered electricity plants with 541 megawatts capacity valued at over $302 million (or N108.720 billion) built by his immediate predecessor. The plants were sold to NG Power HPS, an affiliate of Sahara Energy Limited owned by billionaire businessman, Tonye Cole. The four electricity plants are: Omoku (150 megawatts), Trans Amadi (136 megawatts), Afam (180 megawatts) and Eleme (75 megawatts). Today electricity plants lay in freeze mode, bringing no single revenue to the state economy that yearns for private investments. Wike equally cancelled all the Rivers Sustainable Development Agency (RSSDA) projects including fish farms in Buguma and Ubima, Songhai banana estate in Ogoni, among others. He also repealed the state Reserve Fund law on claim of financial recklessness of the Amaechi administration in the state, which he alleged had indiscriminately withdrawn N53 billion between February 2014 and May 2015 from the fund. He has yet to establish a new state savings act.
On the social sector the state, stained by inter-gang wars and violent crimes, including during elections, has witnessed: the crash of an Israeli-backed security system aimed to half violent crimes and particularly oil bunkering (crude oil theft) which has cost Nigeria $42 billion, according to NEITI recent policy brief. Then, since 2015, virtually all foreign direct investment (FDI) related projects have crashed or taken out of the state, due to strong fears of insecurity. The effects of all these have been: mounting unemployment and indebtedness before onset of the novel Coronavirus pandemic. For instance, in Q3 of 2018, the National Bureau of Statistics (NBS) report showed that Rivers with 36.4 percent ranked second in high unemployment rate behind Akwa Ibom's 37.7 percent.
Elsewhere, the oil-rich state is struggling with a huge debt, the second highest in the country after Lagos State. According to Economic Confidential in a 2018 annual highest indebted states (AHIS) report, Rivers is ranked Nigeria's second highest indebted state with a total debt of N253.77 billion, consisting of external N28.18 billion, and domestic N225.59 billion, bringing an aggregate of N253,772,832,146.22. It is only led by Lagos which has N1.043 trillion.