Frontpage
N800bn judgement debt: Lawyers file contempt notice against Shell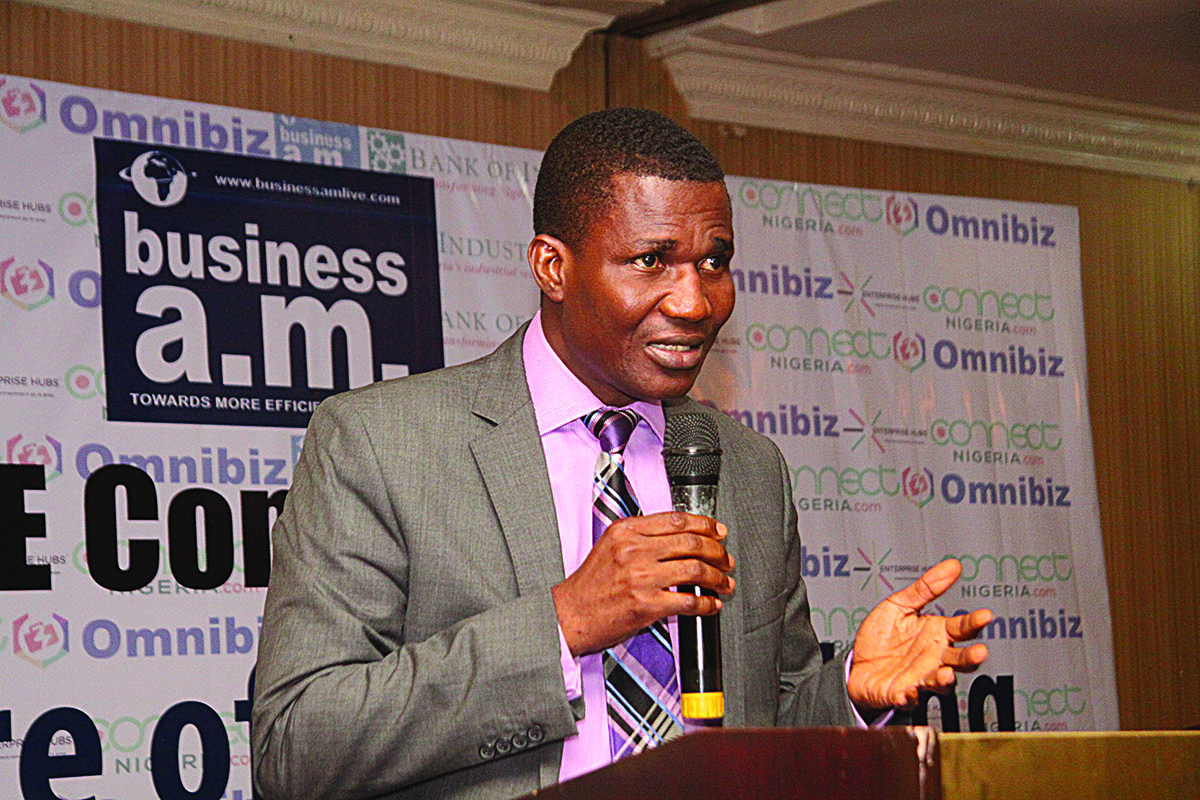 Phillip Isakpa is  Businessamlive Executive Editor.
You can contact him on phillipi@businessamlive.com with stories and commentary.
March 20, 20221.2K views0 comments
Oil giant yet to obey order to deposit N800bn

Lawyers will seek to target execs for contempt

MD/Country chair – Osagie Okunbor

Finance director – Jan Van Bunnik

Company secretary/legal adviser – Keibi Atemie

Head, corporate litigation, SSA – Ikechukwu Ekwueme
Well over 48 hours after the Court of Appeal, Owerri Division ordered global oil giant, Shell, along with its Nigerian alter ego, Shell Petroleum Development Company (SPDC), to deposit with the court a judgement debt of N800 billion awarded in 2020 for oil spill and environment spoilage, and failing to carry out the order of court, lawyers to the judgement creditors have returned to the court with a Form 48 notice on the consequence of disobedience of court order.
The notice seen by Business A.M. was registered at the Court of Appeal, Owerri Division on 17th March and the lawyers to the Egbalor Community in Rivers State, noted that it was brought in pursuant to Section 72 Sheriffs and Civil Process Act & Order IX Rules 13(1) & (2) Judgement Enforcement Rules and it is made out to Jan Van Bunnik, Finance Director, Shell Nigeria, Shell Petroleum Development Company of Nigeria.
This is the continuation of the drama surrounding the November 2020 judgement in which Justice T.G. Ringim of the Federal High Court, Owerri, made the biggest award in Nigeria's history of N800 billion (about $2 billion) against international oil company Shell, in favour of 88 persons from the Egbalor Community.
While the substantive appeal by Shell comes up in May, the oil giant suffered a setback on March 11, 2022 when the Court of Appeal, after listening to preliminary pleadings by lawyers to the parties in the suit, found in favour of the judgement creditors and ordered as follows:
"The 1st Appellant/Respondent – The Shell Petroleum Development Company of Nigeria Limited and the 2nd Respondent — Shell International Exploration and Production BV in Appeal No. CA/OW/489/2020 Between: The Shell Petroleum Development Company of Nigeria Limited and Ors Vs. Chief Isaac Obor — Ntito Torchi & 87 Ors, whether acting by itself or through its Agents, officers, employees, servants, assigns, privies, representatives, subsidiaries or otherwise however called or described are hereby restrained from selling, allocating, vandalising and or disposing of any of its assets, properties including official structures, oil wells, oil field, installations, vehicles, equipment, investments, offshore or onshore or any of its property however described in any part of the territory of the Federal Republic of Nigeria pending the hearing and the determination of this Appeal.
"That the 1st & 2nd Appellants shall within 48 hours of this order comply with the judgement of the Federal High Court, Owerri, Owerri Judicial Division per Honourable Justice T.G. Ringim in suit No. FHC/OW/CS/05/2020, CHIEF ISAAC OBOR-NTITO TORCHI & ORS V. THE SHELL PETROLEUM DEVELOPMENT COMPANY OF NIGERIA LIMITED AND ORS, delivered on the 27th day of November 2020, by depositing the Judgement sum of (Eight Hundred Billion Naira) only into the Escrow interest yielding account of this Honourable Court, to be opened by the Deputy Chief Registrar of this Honourable Court, pending the hearing and determination of the Appellants appeal to this Honourable Court against the said judgement."
In the notice filed to court, which was addressed to Shell Nigeria's finance director, it is expressly stated that, "Unless you obey the direction(s) contained in this Order of Court of Appeal given on 11th Day of March, 2022, you will be guilty of contempt of Court and will be liable to be committed to prison."
The lawyers to the judgement creditors then go on to state their next course of action thus: "TAKE NOTE THAT you will be served with FORM 49 which is Notice to show cause why committal proceedings should not be commenced against you if within 48 hours on receipt of this FORM 48 the Ruling of the Court delivered on 11th day of March, 2022 is not complied with."
Business A.M. has been following this case since last year because of its historical significance, in particular the unprecedented amount awarded by the lower court of first instance. Communities have taken oil firms to court over oil spills and other environmental issues in the past but no award has come near this, especially from a Nigerian court.
Business A.M. understands that lawyers to the  judgement creditors are already considering a number of persons that they would seek to bring contempt proceedings against should they get to the point of issuing Form 49.
While the Form 48 specifically addressed the finance director, Shell Nigeria, Jan Van Bunnik, the legal team to the judgement creditors are understood to want to also include Osagie Okunbor, managing director and chairman of Shell Companies in Nigeria; Keibi Atamie, head of legal and company secretary, Shell Companies in Nigeria, and Ikechukwu Ekwueme, managing counsel, global litigation, sub-Saharan Africa.
The judgement debt, which Shell is appealing against, was given against Nigeria based Shell Petroleum Development Company (SPDC), and its parent companies, Shell International United Kingdom and Shell International Exploration and Production BV (SIE&P), Netherlands.
They got into trouble over Shell operations when the international oil company was sued for an oil spill that occurred on swamp farmlands in Egbalor, Ebubu/Eleme Local Government Area of Rivers State. The judgement against SPDC and its parent companies in the UK and Netherlands was obtained by some 88 persons in November 2020 over spillage on their fishing facilities in Ejalawa community in Oken-Ogogu swamp farmlands.
Tijani G. Ringim, judge of the Federal High Court, Owerri, Imo State, had in the judgement in 2020 held Shell Nigeria, Shell International Exploration and Production BV (SIE&P) and the Nigerian National Petroleum Corporation (NNPC) liable for the spill and granted the plaintiff the relief in the sum of N800 billion.