The Nigeria Association of Chambers of Commerce Industry Mines and Agriculture (NACCIMA) has stated that the country's trade policy has become obsolete, noting that it is part of the major hindrances confronting commerce and industrial activities of the country.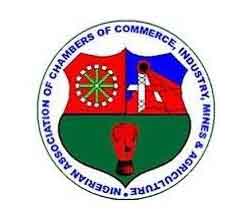 Sanusi Maijamaa, national vice, president of NACCIMA, who disclosed this in an exclusive interview in Lagos, noted that the chamber was  worried over the situation.
 Maijamaa said, "At the national level, we are worried because we have a policy that is obsolete, which is the national trade policy, but I am happy that this government has done a lot towards updating it to suit the modern day global business, with the support of other stakeholders,  utilising the non-governmental trade organisations.
 "They have reached a certain level, but we have to do more so that we can put a law and improve on the existing policies.  NACCIMA has done a lot and we have participated in some of the works to enhance these policies.
He said the MSME policies have been on review severally, including the national industrial policy and the National Agricultural Policy, which are key in addressing the issue of the non-oil income to improve the economy.