Insurance & Pension Business
NAICOM goes digital, processes insurance operational activities online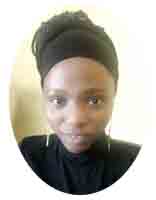 She is a passionate writer whose flair for journalism earned her awards as a campus journalist. Driven by hunger for success, she strives to make the world a better place with insightful, analytical and informative piece around insurance, technology and other sections.
September 2, 2021221 views0 comments
Insurance industry regulator, National Insurance Commission (NAICOM), says it will henceforth transmit regulatory activities strictly on its online platform starting from September 1, 2021. This was contained in a circular addressed to all managing directors and chief executive officers of all insurance institutions which notified them of the recent changes in the industry.
Leonard Akah, NAICOM director, policy and regulations, stated that the changes will see every operation diverted from manual to online processing as all operational activities or issues concerning insurance institutions requiring the commission's attention, comment and approval will consequently be submitted and processed through NAICOM Licensing System.
According to the circular, all insurance institutions are required to align their operations to the NAICOM portal for submission and processing of all requests such as certificate of registration/renewal; Approval-In-Principle (AIP); product authorization; micro-insurance; takaful insurance; letter of request; financial statement approval; enforcement action; governance and complaints issues amongst others.
Stressing that there will be no more manual submission in requests/applications, except online through the designated portal, the  regulator directed all stakeholders to ensure maximum compliance with the directives.
While industry watchers have lauded the insurance regulator for the huge milestone, describing it as a step to meet up with other growing financial sectors of the economy such as the banking sector, many have commented that the move will help to speed up activities and industry regulatory processes, as well as enhance the  efficient and effective service delivery.