Frontpage
Insurance & Pension Business
NAICOM okays new boards, managements for NICON, Nigeria Re as AMCON takes over insurers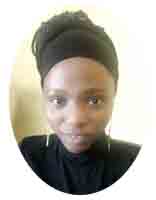 She is a passionate writer whose flair for journalism earned her awards as a campus journalist. Driven by hunger for success, she strives to make the world a better place with insightful, analytical and informative piece around insurance, technology and other sections.
July 27, 2021316 views0 comments
The National Insurance Commission (NAICOM) has granted approval for a new board and management to take over NICON Insurance and Nigeria Re as the regulator hands over the leadership of the insurers to the Asset Management Corporation of Nigeria (AMCON).
The change in leadership is expected to see the Bureau for Public Enterprises (BPE) work in partnership with AMCON to bring the much-needed stability to the operation of the organisations.
A statement Jude Nwauzor, head, corporate communications department, AMCON, said that the change is to enhance the smooth running, efficient and effective management of the two firms.
He added that the reconstitution of the board and management team of the two insurance institutions in Nigeria is to ensure that the firms continue in their quest for transparent and accountable management of insurance in the country, and continue to deliver value to their stakeholders.
NAICOM had earlier in the year withdrawn the operating licence of UNIC Insurance from operating as an insurance firm while it appointed Hadiza Baba Gimba to act as the receiver/liquidator to wind-up the affairs of the company.
The recent changes will see Lamis Shehu Dikko act as the chairman, Henry Uko Ationu as the managing director/chief executive officer and John Abuh Oyidih as executive director, finance and administrtion, while Alexander Ayoola Okoh, the director-general of Bureau for Public Enterprises (BPE) will serve as non-executive director and  Ahmed Dahiru Modibbo as independent non-executive director for NICON.
Similarly, for the board and management of Nigeria Reinsurance Corporation, Mela Audu Nunghe will head it as chairman, while  Olugbenga Falekulo will serve as managing director/chief executive officer, and Olusegun Ilori as executive director, finance and administration.
NICON Insurance Limited was originally owned by the federal government of Nigeria but was privatised in December 2005 consequent upon the commencement of the second phase of the federal government privatisation policy.
Nigeria Reinsurance Corporation commenced operations on January 1st, 1978 and was wholly owned by the government of Nigeria, but was in 2002 transformed from being a federal government wholly owned corporation to a privatised company with the government retaining some shares.