Frontpage
Markets
Naira calm across bands, traders cautious on T-bills ahead CBN N51.5bn bills rollover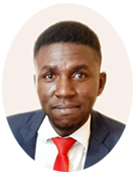 A graduate of Economics and Statistics from the University of Benin. An experienced researcher and business writer in the print and digital media industry, having worked as a Research Analyst at Nairametrics, Voidant Broadcasting Ltd, Entrepreneurs.ng, and currently a Market and Finance Writer at Business a.m. For stories, press releases, exclusive events, call +2347052803696 or send a mail to abuedec@gmail.com.
August 10, 2021277 views0 comments
FOREX Market
The Nigerian Naira held firm on Tuesday from Monday's close of N510 and N411.50 to the dollar across the three sessions of the day in the parallel market and I&E window after it struggled to find its fair base marginally above N500 to the dollar in the streets from hitting a record high of N525 per dollar a fortnight ago. Most market participants maintained bids at between N400 and N412.90 to the dollar.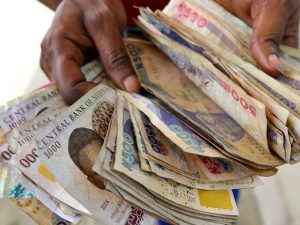 T-Bills Market
It was a cautious outing on Tuesday in the fixed income space as market traders protected their offers in anticipation of Wednesday's scheduled Nigerian treasury bills auction by the Central Bank of Nigeria (CBN). Consequently, the treasury bills space closed on a bullish note as a result of strong buying interest across the medium-term and long-term maturities with each yield falling by three basis points and one basis point, respectively.
Also, the average yield across the curve declined by one basis point to close at 5.56 percent from the previous close of 5.57 percent, while the average yield across the short-term maturities closed flat at 3.18 percent. Yields on 11 bills compressed with the 25-Nov-21 maturity bill recording the highest yield decrease of five basis points, while yields on 10 bills remained unchanged.
As already planned for Wednesday, the CBN will hold its scheduled Primary Market Auction to roll over NT-bills maturities worth N51.50 billion across 91-day (N8.44 billion), 182-day (N16.06 billion), and 364-day (N27 billion) tenors.
In the OMO bills market, buying interest was seen across the long-term maturities with the average yield falling by 17 basis points, while the average yield across the curve decreased by four basis points to close at 7.64 percent as against the previous close of 7.68 percent.
However, the average yields across short-term and medium-term remained unchanged at 7.31 percent and 7.58 percent, respectively. Buying interest was seen in the 15-Feb-22 maturity bill with a yield decrease of 103 basis points, while yields on 23 bills remain unbothered.
BONDS Market
On the bonds market, the FGN bonds secondary market closed on a mildly negative note on Tuesday as the average bond yield across the curve cleared higher by two basis points to close at nine percent from 8.98 percent on the previous day. The average yields across the short tenor of the curve expanded by 5 basis points while the average yields across medium tenor and long tenor of the curve decreased by two basis points and 15 basis points, respectively. The 24-JUL-2045 maturity bond was the best performer with a drop in yield of 48 basis points, while the 27-APR-2023 maturity bond was the worst performer with a rise in yield of 20 basis points.
Meanwhile, Nigeria's Debt Management Office (DMO) announced its FGN Bonds offer circular for August 2021 Primary Market Auction, indicating plans to offer FGN bond worth N150 billion through re-opening of 10-year (N50 billion), 20-year (N50 billion), and 30-year (N50 billion) tenors. The bond auction is scheduled on August 18, with settlement on August 20.