Frontpage
Markets
Naira down N5 at N515/$1 in streets, but bonds, T-bills close in green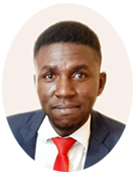 A graduate of Economics and Statistics from the University of Benin. An experienced researcher and business writer in the print and digital media industry, having worked as a Research Analyst at Nairametrics, Voidant Broadcasting Ltd, Entrepreneurs.ng, and currently a Market and Finance Writer at Business a.m. For stories, press releases, exclusive events, call +2347052803696 or send a mail to abuedec@gmail.com.
August 12, 2021262 views0 comments
FX Market
The Naira exchanged at the rate of N515 to the dollar in the parallel/street foreign exchange market on Wednesday indicating a loss of N5 on its value, having been exchanged at N510 to the dollar on Tuesday.
The loss is basically hinged on information circulating that currency traders on the unofficial markets are seeking ways to hoard more of the greenback, as well as the increased attendant cost they now face from sourcing for dollars from commercial banks following the ban of FX sales to BDCs.
Meanwhile, at the Investors and Exporters' window, the Naira appreciated by 0.02 percent as the dollar was quoted at N411.40  against the last close of N411.50. Most market participants maintained bids at between N400 and N412.50 per dollar.
T-Bills Market
The Nigerian treasury bills secondary market closed on a mildly positive note following the primary market auction by the CBN on Wednesday. As a result, the average yields through the curve fell by two basis points to close at 5.54 percent from 5.56 percent. Also, the average yields across medium-term and long-term maturities were cut down by six basis points and two basis points, respectively.
On the other hand, it was a flat close on the short term maturities as the average yield closed at 3.16 percent. However, the yields on 11 bills compressed, with the 25-Nov-21 maturity bill recording the highest yield decrease of eight basis points, while yields on 10 bills remained unchanged.
At the Primary Market Auction held on Wednesday, the CBN offered Nigerian treasury bills worth N51.50 billion across 91-day (N8.44 billion), 182-day (N16.06 billion), and 364-day (N27 billion) tenors.
At the OMO bills market, the average return across the curve remained unchanged at 7.71 percent. Thus, the average yields across short-term, medium-term, and long-term maturities closed flat at 7.34 percent, 7.60 percent, and 8.43 percent, respectively.
BONDS Market
In the FGN bonds market midweek, the market closed bullishly as the average bond yields across the curve cleared lower by 10 basis points to close at 8.90 percent from 9.00 percent. Average yields across the short tenor, medium tenor, and long tenor of the curve declined by eight basis points, 21 basis points, and 11 basis points, respectively. The 24-JUL-2045 maturity bond was the best performer with a decline in yield of 40 basis points.