Frontpage
Naira held hostage by local, foreign interests, say operators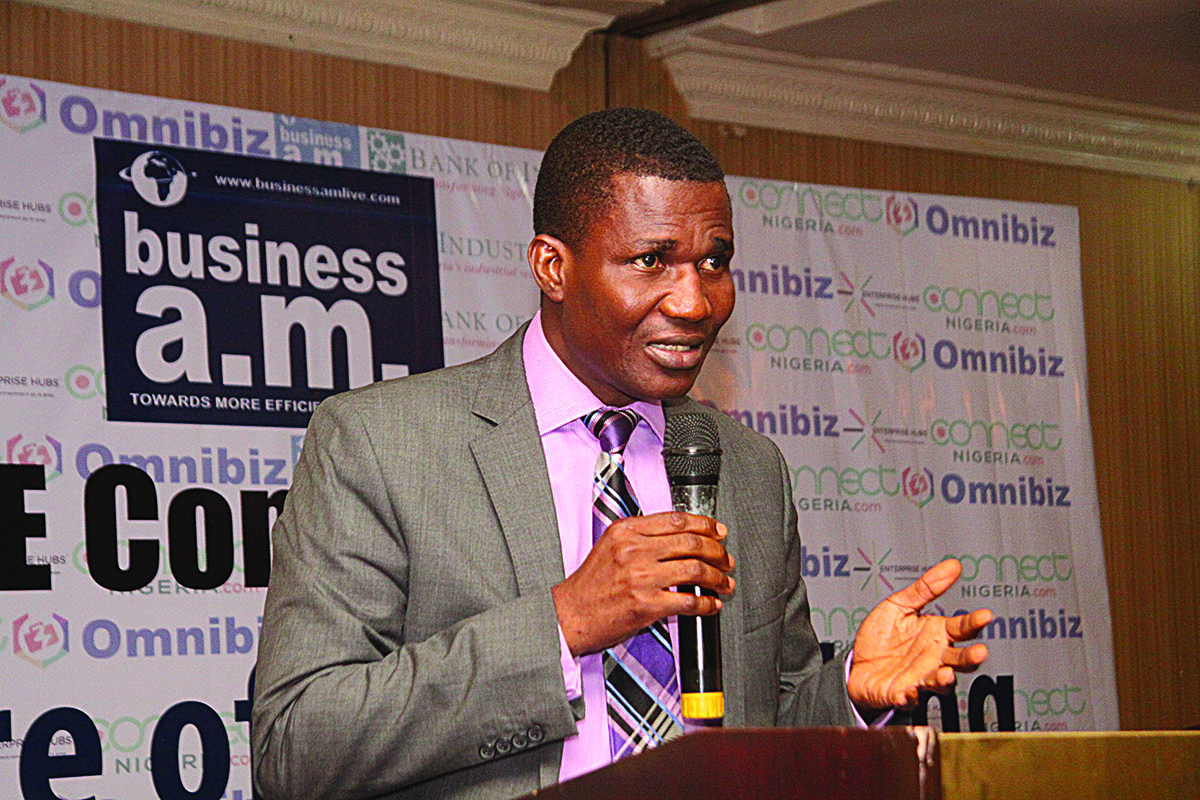 Phillip Isakpa is  Businessamlive Executive Editor.
You can contact him on phillipi@businessamlive.com with stories and commentary.
July 27, 2020505 views0 comments
Nigeria's forex markets lack transparency
N520‭/$; ‬N550‭/$ ‬near
The naira, Nigeria's domestic currency is under siege. After years of providing robust defence for it, the Central Bank of Nigeria, in pursuit of a line that has now led nowhere, appears to have reached the end of the road.
That road block came in form of a double whammy, given the turn of events that speedily came upon the fragile Nigerian economy. First the fragility of the economy showed its ugly head when it became clear that the centre of the economy could not hold as oil prices began to tumble in quick succession in the international market. Then second, the coronavirus pandemic that brought and has kept the world on its knees, came like a thief in the night, bringing to the managers of the economy, a big confusion.
For a country that likes to use money to fight every situation, Nigeria has been hit hard, so hard that you can no longer hear the central bank governor, Godwin Emefiele, say, like he used to do in 2015, 2016, "We will defend the naira, with every dollar in our reserves." Analysts are not sure whether to say, "if only he had allowed the market have its way, maybe there would have been time to have a crack at solutions." Nobody knows now.
But our sources in the domestic foreign exchange market are telling us that the naira is facing serious crisis and that N520-N550 to $1 is very much in sight, except something happens quickly.
"The scenario, if not urgently checkmated by injecting liquidity into the critical retail end of the market will continue to reverberate as the parallel market operators have completely dominated the sector with lack of regulations and necessary guidance like BDCs [bureaux de change]," was how a senior level currency trader put it across on Saturday.
It appears regulatory oversight is a problem. Nigerians have often been regaled with information from different probe panels and commission, including the Economic and Financial Crimes Commission (EFCC), about how sleaze money is often passed through either BDCs or the parallel market, actions which full import on the domestic currency is often not taken into consideration by perpetrators.
But it would appear that this is not going to stop anytime soon. Even while managing a COVID-19 ravaged economy, our sources say local and foreign actors are collaborating to keep the naira hostage.
Many who are having access to foreign exchange, including International Money Transfer Operators (IMTSO) and those who are accessing it at the Importers and Exporters window of Nigeria's opaque foreign exchange market arrangement are in league, making a kill on a 'the devil may care' round tripping, of what they get their hands on.
"The naira is seriously under hostage by both local and foreign interests," my source tells me with a sigh of indignation, especially full with the knowledge that some people get foreign exchange from one window, for what was presented as a legitimate purpose, and then return to the unofficial market to make a profit on it. No different from people on the take, say a financial analyst.
My source is angry at regulators who are not doing their job but allowing all manner of people get away with murder. But then, he talks about collaborators, when I asked him why he thinks that regulators are not acting as they should.
So, he tells me regulators and policy makers are aiding the distortion of the market.
"Ok, let's look at the activities of the IMTSO, where they buy [forex] but refuse to declare their proceeds to the official window, but [then] divert it to the parallel market. They buy at N375/$ and sell at N475/$ in the parallel market," he tries to explain to me how the naira is being held to ransom, how things are actually, and how the regulators have lost track of what is going on, because some of them are collaborating with the offenders.
An IMTSO like World Remit, for instance, did a deal at N380/$ on Saturday but this will not be declared to Nigerian officials that they bought at such a rate.
Same dollar is then sold at the black market for N475 or more. They make a kill and their agents in official quarters say nothing. The naira continues to tank and we all watch.
Apart from IMTSO, my source tells me that in the loop are foreign ticketing companies, who along with their collaborators are also holding the naira hostage, including licenced payment service providers. "We have to break their monopoly, if we want transparency in the market," he says.
The Nigerian foreign exchange market has witnessed no let up for years, almost under pressure because of what many say is poor management or and plain sabotage.
Sometimes, the Central Bank of Nigeria presents a posture that it is in control, sometimes it just loses it. It has taken on quite a lot in the last six years. It is minding monetary policy, but it has dug in on fiscal policy and the confusion has become immense.
Another forex market operator, who spoke to us for this story, said the CBN should be speaking with relevant stakeholders in a conducive atmosphere.
"They do not know it all at the apex bank, so they need not pretend that they do," he said.
Meanwhile, the naira is succumbing to the hostage taking and its going down still.