Frontpage
Naira @ N600/$1: What type of Independence Day present for Nigerians?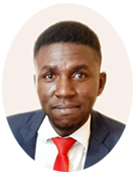 A graduate of Economics and Statistics from the University of Benin. An experienced researcher and business writer in the print and digital media industry, having worked as a Research Analyst at Nairametrics, Voidant Broadcasting Ltd, Entrepreneurs.ng, and currently a Market and Finance Writer at Business a.m. For stories, press releases, exclusive events, call +2347052803696 or send a mail to abuedec@gmail.com.
September 17, 2021377 views0 comments
With the continuous FX shortages in the parallel market, the Naira has hit another record low of N562 per dollar, crashing by N5 from N557 the day before as pressure continues to hit the domestic currency across various parallel markets in Nigeria. But will the Naira crash to N600 to a dollar before the close of September as BDCs scramble?
Bismarck Rewane, managing director and chief executive officer, Financial Derivatives Company (FDC) noted in the company's September breakfast bulletin that a reversal will come once supply of FX increases.
"In the long-run, Naira will likely, once supply increases and I&E rate is allowed to adjust, naira will climb. But, lingering high forex demand with no significant increase in supply to the market will further crash the naira. Market to adjust eventually but naira to remain slightly overvalued.
"However, in the short run, the increased forex sales to banks for legitimate transactions; time lag between policy implementation and impact on the economy and markets will likely crash the currency, which is languishing and plunging," said Rewane.
In recent weeks, FX pressures have intensified in the parallel market with the exchange rate closing at a record low of N557 to a dollar on Tuesday, and falling lower by Tuesday to N565/N570 to the dollar by Thursday. A look at the possible impact of the Central Bank of Nigeria's (CBN) decision to stop dollar sales to BDCs shows that the parallel market storm has persisted due to the supply cut from the apex bank, as well as muted improvement in turnover at the Importers' & Exporters' window, which rose by 0.3 percent month on month in August.
Recently, in its intensified efforts to put an end to the practise of dollarisation in the country, the CBN in a circular directed microfinance banks to desist from engaging in FX related transactions, as well as the directive restricting ministries, departments and agencies (MDAs), and airline operators from collecting payments in foreign currency. These actions by the apex bank were taken amidst persistent strain on foreign exchange reserves, which became activated with the pandemic and has yet to subside due to weak crude production and insufficient capital importation.
However, as the CBN Monetary Policy Committee concludes its meeting  today, all ears are set to hear what steps the apex bank takes to ease parallel market pressures. Some analysts have opined that as the official market remains inaccessible to Nigerian businesses that deal on items in the CBN's FX restriction list, including key imports like rice, clothes and palm oil, the pressure on the parallel market rate will likely persist in the medium term.