Frontpage
Markets
Naira pares dollar gains on street as T-bills yields trend lower across markets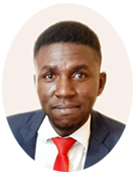 A graduate of Economics and Statistics from the University of Benin. An experienced researcher and business writer in the print and digital media industry, having worked as a Research Analyst at Nairametrics, Voidant Broadcasting Ltd, Entrepreneurs.ng, and currently a Market and Finance Writer at Business a.m. For stories, press releases, exclusive events, call +2347052803696 or send a mail to abuedec@gmail.com.
August 5, 2021376 views0 comments
FOREX Market
Pressure built up slightly against the Naira in the parallel market with the currency trading N2 weaker at N508 to the dollar after the currency had rallied positively from N525 to N506 to the dollar on Wednesday in a reactive response to the announcement by the Central Bank of Nigeria (CBN) last week.
In contrast, at the Investors' and Exporters' (I&E) Window, the Naira gained N0.25 to close at N411.25 to the dollar compared to its previous close of N411.50. Most market participants maintained bids at between N400 and N413 per dollar.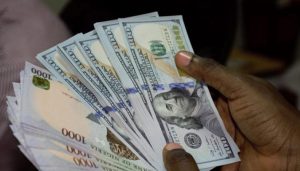 T-Bills     
On the Nigerian treasury bills secondary market, the bullish momentum was intensified with the average yield across the curve decreasing by 18 basis points to close at 5.54 percent. Also, the average yields across the short-term, medium-term, and long-term maturities declined by one basis point, 13 basis points, and 29 basis points, respectively. However, yields on 15 bills fell with the 9-Jun-22 maturity bill recording the highest yield decline of 48 basis points, while yields on six bills remained unchanged.
In the OMO bills market, the average yield across the curve decreased by five basis points to close at 8.01 percent as against the last close of 8.06 percent coming from buying interest, which was seen across the long-term maturities with the average yield falling by 19 basis points.
However, the average yields across short-term and medium-term maturities closed level at 7.55 percent and 8.10 percent, respectively. Buying interest was seen in the 22-Feb-22 maturity bill with a yield decline of 117 basis points, while yields on 14 bills remained unaffected.
Bonds Market
The FGN bonds secondary market closed on a mildly bullish note as investors took long positions across the short and long ends of the market. Thus, the average bond yield across the curve cleared lower by six basis points to close at 9.06 percent from 9.12 percent on the previous day. Average yields across the short tenor, medium tenor, and long tenor of the curve declined by six basis points, four basis points, and five basis points, respectively.
The FGNSB 12-FEB-2022 bond was the best performer with a decline in yield of 19 basis points, while the 23-FEB-2028 maturity bond was the worst performer with an increase in yield of three basis points.