Says 81,000mts of certified seeds ready for deployment

Enjoins farmers not to abandon their farms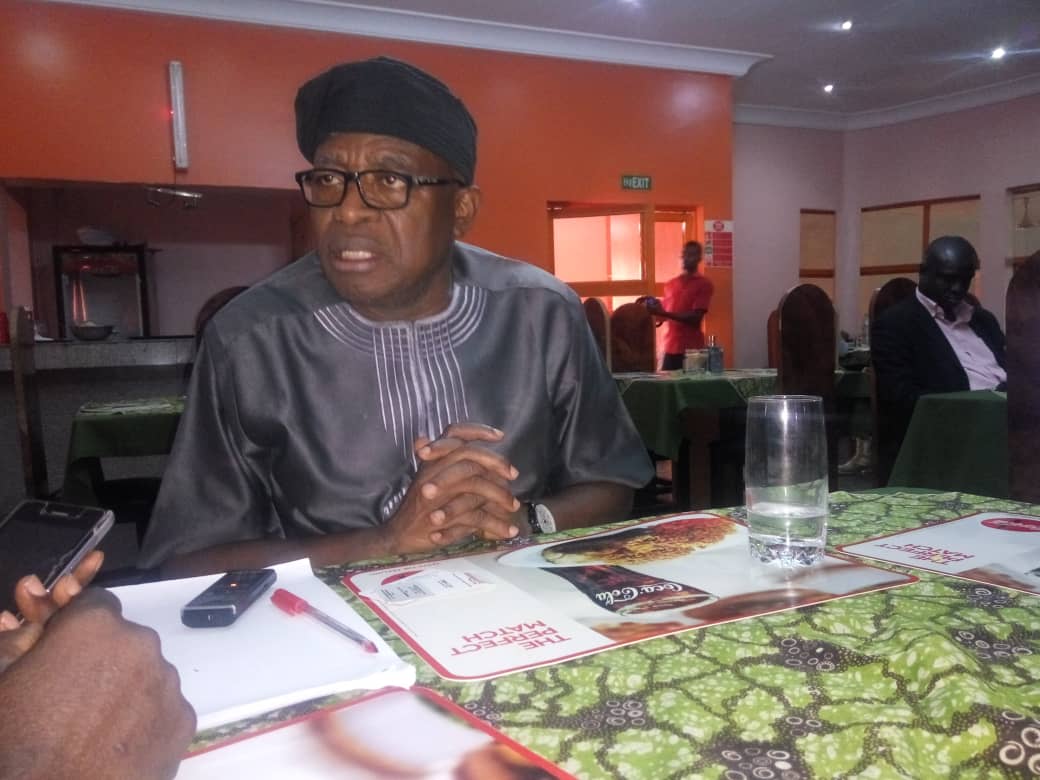 The National Agricultural Seeds Council (NASC) at the weekend said it has mapped out a 16 points action plan to sustain the supply of certified seeds to farmers during the cropping season, announcing also that the seeds supply value chain has 81,000 metric tonnes of certified seeds ready for deployment by stakeholders for the purpose of farming across the country.
---
Philip Olusegun Ojo, director-general of the NASC, in a virtual address to journalists, said the coronavirus pandemic, Covid-19, poses a serious challenge, noting that a scan survey conducted by the council in conjunction with Wageningen University and Sahel Consulting, presented key areas of alert that are mostly impacted by pandemic. He added that it also produced "coping strategies that will guide our future actions to ensure that we continue to supply our dear farmers with the best quality seeds while keeping the seed industry afloat during this trying period."
According to Ojo, the Seed Council will be working with various stakeholders to implement various coping actions, which will help the sector to continue to function even in the midst of the crisis.
He outlined 16-points action plan to include, structure the trade of seed and agro-inputs in designated markets and on specific days while complying with social distancing directions of relevant agencies of government at both local, state and federal levels; use a decentralized model for organizing the markets that allows quality seed and agro-inputs to be transported close to farmers, and thus reduce the distance that farmers need to travel to access inputs; create seed sector task forces at federal, state and local government levels to review regularly the interstate movement of essential agricultural goods and services and provide guidance on measures to be taken to responsible authorities; advocate and raise awareness to ensure that the services and business of seed companies and agro-input dealers are designated as essential.
This is with a view to communicating their role as essential to food security and the national economy widely through all traditional and social media platforms; awareness to target, and specifically tailored to, security and other law enforcement agencies to enable the effective inter- and intrastate movement of seed and other agro-inputs; work with stakeholders to advocate for governments at all levels to provide stimulus to farmers and the seed sector in the form of seed subsidies as a palliative measure; ensure subsidies only to be applicable to seed purchased from NASC approved seed companies and producers; share, in a structured manner and at state level, information on the availability of seed with companies and producers information.
Other action points are: erngage in an organized manner in the marketing and distribution of the subsidized seed directly to farmers; within the marketing and distribution schemes, promote the use of Seedcodex, ensure seed quality and package identity to allow companies to remain accountable for seed quality, and reduce opportunities for substandard or fake seed; encourage NASC regional offices to approach their respective state Commissioners of Agriculture and COVID-19 Task force, including relevant Senior Police Authorities, to countersign and stamp letters which will be issued to seed producers for seed movement; provide certification officers and seed companies with movement tags or permits; decentralize responsibilities from NASC headquarters to regional offices in seed quality assurance; encourage and support third-party certification for field inspection where intra and interstate restrictions prevent seed certification officer's access to seed field; raise awareness and engage with responsible authorities to include production and supply of EGS as a part of the larger seed industry and thereby an essential sector, qualifying for the specific exemptions on COVID-19 measures for the seed industry and associated services; and  encourage NASC regional offices to approach their respective state Commissioners of Agriculture and COVID-19 Taskforce including relevant Senior Police Authorities to countersign and stamp letters issued for EGS movement and continued EGS production at NARIs.
The director-general said the Seeds Council was doing everything within its reach to ensure that seed sector related activities are sustained and promoted even in the midst of the pandemic for Nigeria to be able to have continuous supply of adequate quantities of food for its population.
"Today as I speak with you, the industry has available at the disposal of accredited seed companies across the country about 81,000 metric tonnes of certified seeds of rice, maize, sorghum, soyabean, cowpea, millet, groundnut, wheat, sesame and potato that are ready for deployment and purchase by farmers for the production of food and raw materials for Nigerians" he assured.
He noted that as the industry is preparing to push this quantity of certified seeds to the market, companies, like every farmer, are also preparing to go to their fields to plant so that Nigeria can have adequate quantities of seeds for the next cropping season.
As a result of the coronavirus pandemic, human activities have suddenly been upset, he said, adding that going back to the field for seed sector operatives has now become a challenge as the measures put in place to stop the spread of the virus are impacting negatively on the activities of the sector like with many other sectors. He, therefore, commended the efforts of our minister of agriculture and rural development to ensure that agricultural stakeholders can now move about and conduct their businesses without hindrance. "With the support, cooperation and understanding of the law enforcement agencies, this ministerial intervention will help agribusiness community greatly," he said.