Frontpage
Markets
NASD set for active H2 as CEO talks up app launch, trading in ETFs, CPs, SPACs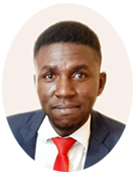 A graduate of Economics and Statistics from the University of Benin. An experienced researcher and business writer in the print and digital media industry, having worked as a Research Analyst at Nairametrics, Voidant Broadcasting Ltd, Entrepreneurs.ng, and currently a Market and Finance Writer at Business a.m. For stories, press releases, exclusive events, call +2347052803696 or send a mail to abuedec@gmail.com.
August 13, 2021308 views0 comments
NASD OTC Securities Exchange, Nigeria's formal over-the-counter securities market, is set for an active second half of 2021 with plans unveiled to begin trading exchange-traded funds (ETFs), Commercial papers (CPs), and Special Purpose Acquisition Companies (SPACs), as well as launch the NASD mobile app by the end of September 2021.
Bola Ajomale, managing director and chief executive officer, NASD OTC Securities Exchange, said this on Friday in his keynote presentation during the Exchange's half-year review webinar, monitored by Business A.M. Ajomale revealed that as part of the outlook and activity expectations for the second half of the year, NASD will bring about new market boards, which would include the NASD Private Market, Real Estate Platform, among other products such as Commercial Papers, ETFs and SPACS.
According to the NASD boss, the bourse is seeking more avenues to get into different asset classes that will allow investors to participate in the market through buying funds and several asset classes that allow you to hedge against risks.
"We believe these plans will come into fruition in the second half of 2021. NASD is certain that it will not trade digital currencies but will leave it to the CBN on what it intends to execute. We can tokenize an asset and trade it in tokens. We are trying to get market investors into different asset classes to allow investors to participate in the market through buying into funds and several asset classes. With ETFs, you are allowed to buy into asset classes that allow you to hedge against risks. We are going to work according to guidelines issued by the SEC on the process of tokenization. When we are set, we will run a web shot of it and be sure.
"Also, NASD is set to launch a mobile app by the close of the third quarter in 2021 to give market participants direct market access through the mobile app. We are working on making it standardised; engage all operators or participating institutions in the market and then run a test to get feedback," he said.
Exchange-traded funds (ETFs) are a type of security that tracks an index, sector, commodity, or other assets, but can be purchased or sold on a stock exchange the same way a regular stock can be bought and sold on a bourse. Commercial papers are essentially short-term security instruments that are bulky and pay good investment returns with a 270 days maturity or more. "We are doing this to allow those seeking liquidity in the capital market," Ajomale said.
Speaking on strategies for the NASD to attract more foreign investors, Ajomale said, "The OTC market we operate is one where we see foreign investors come in for the long term stocks and take a short position in a short period and sometimes, they come in a position (long or short) in a particular stock and exit the stock or market leaving Nigerians to buy the awkward end of that stock. So, the OTC market is one for short term positions on stocks."
Meanwhile, the NASD boss also stated that other activities it would be bringing to light during the second half of 2021 will include the implementation of FIX Protocol and tight-coupling to CSD; the commencement of NASD investors protection fund; regulating crowdfunded projects and opening the NASD VentureRamp to donor crowdfunding; as well as the commencement and onboarding of the now opened dealer category of market participation.