Nigeria Frontier Markets
NAWORG will increase women's participation in economic productivity – OCCIMA
May 1, 2019703 views0 comments
By Dikachi Franklin, in Owerri
A SIGN OF INCREASED women's economic participation and entrepreneurial surge has manifested in Imo state with the national president of the Nigeria Association of Chambers of Commerce, Industry, Mines and Agriculture (NACCIMA) Iyalode Alaba Lawson inaugurating NACCIMA Women Group (NAWORG), Imo State charpter at the Great Wood Hotel, along Port Harcourt Road, Owerri.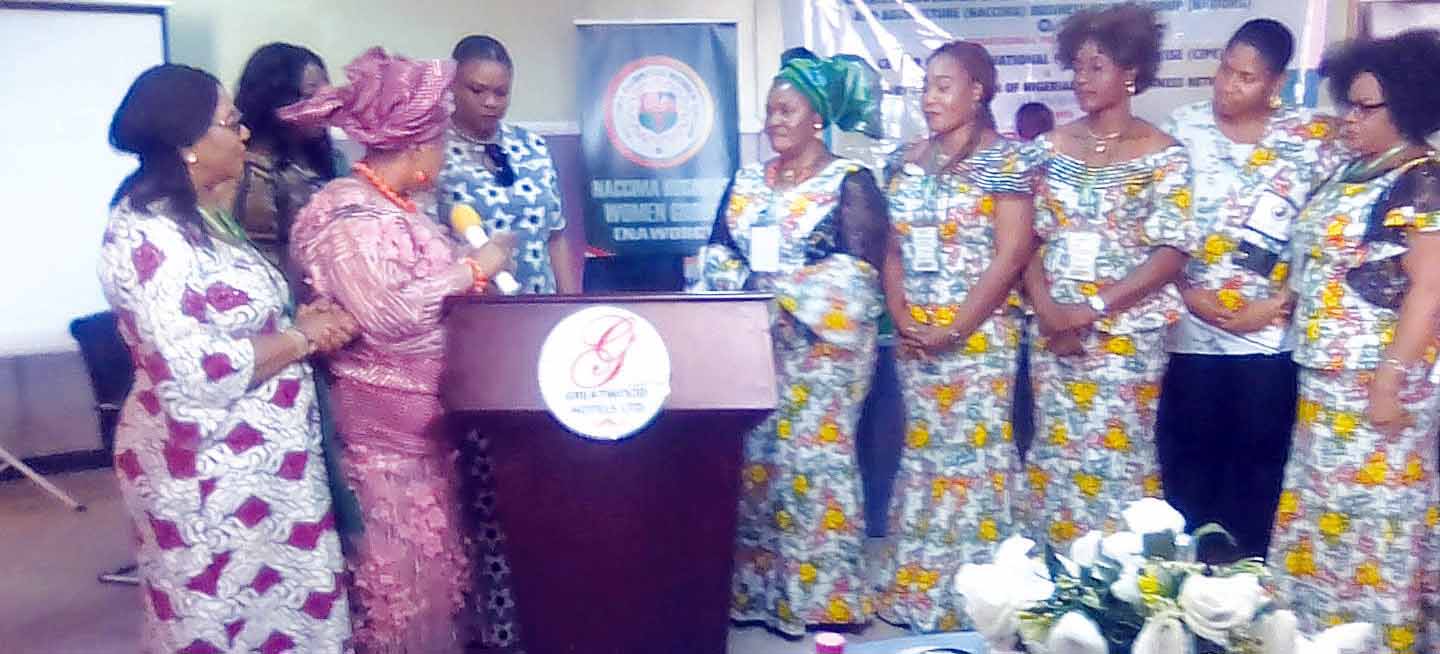 At the occasion, Everest Okpara, acting President of Owerri Chamber of Commerce, Industry, Mines and Agriculture (OCCIMA) said the inauguration of the NAWORG in the state would help to unify women in commerce, women in industry, women in mines and women in agriculture for the advancement of entrepreneurship and for greater economic participation in the development of Imo state.
"I believe in gender equality, I believe in empowering women, I believe that women can do well if they are given opportunities. I am of the opinion that women are strong and, efforts should be channelled towards changing the world's perception of their strengths," he said.
According to him women are making in-roads in all walks of life. In the business world, for instance, several women have done exceedingly well. They include Maria Barra, the chairman and CEO of General Motors, Indra Nooyi, the chairman and CEO of Pepsico, Abigail Johnson, the president and CEO of Fidelity Investments; Sheryl Sandberg, the chief operating officer of Facebook and founder of Leanin.org etc".
OCCIMA acting president said their likes in Nigeria include Folorunsho Alakija, the owner of Famfa Oil Limited, a petroleum company in which she owns 60 percent stake in and Supreme Stitches, a tailoring company.
Others are Stella Chinyere Okoli, CEO of Emzor Pharmaceutical, Bimbo Alase, the CEO of Leatherworld Furniture, Fifi Ejindu, the CEO and founder of Starcrest Group of companies, Linda Ikeji, the owner of Linda Ikeji's blog; Evelyn Okere, a fashion designer and organizer of St. Eve West African Fashion Week, Ugoeze Okwudinma, the CEO of Shirley Supremo Furniture, etc.
Okpara, who is also the CEO of Everight Laboratories Limited with branches in Owerri, Lagos and Onitsha, lamented the militating factors against women participating in economic activities in Imo state, which include poor access to market, information,technology and finance, work-home role conflict, poor access to support services, inadequate infrastructure, poor perception of women etc, noting that these factors could be faced with "unified efforts'' of women under the platform of NAWORG.
Iyalode Lawson disclosed that the inauguration was in recognition of many industrious women from Imo State who are performing well in many sectors of the Nigerian economy and that the inauguration will spur them to aim higher.
She said NAWORG provides forum for women entrepreneurs to excel, creates business awareness for women and that NAWORG is one of the most vibrant arms of NACCIMA which was established about 14 years ago.
The executive officers of the Imo State inaugurated NAWORG, she said, should see their election as a call to serve other women, do a selfless work and see each other as team players, urging the entire members to support the leadership of NAWORG. "Take the advantage of this network to encourage one another," she said as she wished them great success.