Technology
NCC assures telecoms licensees on Account Separation Framework
December 12, 2019724 views0 comments
By Omobayo Azeez
The Nigerian Communications Commission (NCC) has said that the introduction of a Framework for Accounting Separation for telecoms licensees will strengthen competition in the nation's telecommunications industry.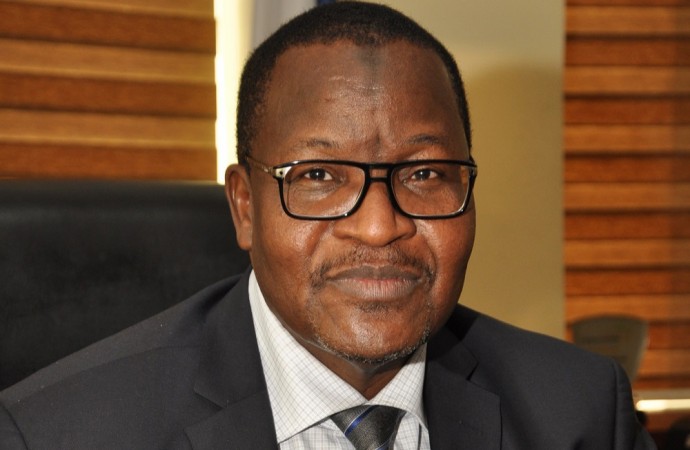 The Executive Vice Chairman (EVC) of NCC, Prof. Umar Danbatta, stated this while addressing participants at a four-day capacity building workshop on the Framework for Accounting Separation for the Nigerian Communications industry, which commenced in Lagos on Tuesday.
Represented by Josephine Amuwa, NCC's Director, Policy, Competition and Economic Analysis (PCEA), Danbatta said the framework clearly outlines the key principles and guidelines required for the preparation and submission of Regulatory Financial Statements (RFS) by telecom operators.
"The framework will identify and prevent any undue discrimination or practices that substantially lessen competition such as cross-subsidization, margin squeezes and ultimately, avert probable instances of regulatory overlap arising from the convergence in technology and service offerings," he added.
Danbatta told the audience, mostly representatives of telecoms companies and other stakeholders, that through implementing the framework, the NCC intends to provide an environment that will foster open and transparent financial reporting within the industry to ensure the sustainability of the growth of the telecom industry.
"While we understand that operators within the telecommunications industry are already preparing and filing financial statements as required by the law, reporting at the corporate level presents aggregate information, which may not provide sufficient detail for the regulator for analyzing the performance and competitiveness of the markets within the Industry," he said.
The EVC explained that the Accountıng Separation Framework issued by the NCC, therefore, provides a comprehensive set of policies and guidelines for generating detailed regulatory financial statements, which will enable NCC to independently analyse revenues, costs and capital employed across different businesses, products and services of the operators.
Giving a background to the regulatory efforts leading to the development of the framework, Danbatta noted that the Commission, in its tradition of adopting global best practices on all regulatory initiatives, had engaged the professional services of KPMG, a leading consulting firm, to assist in the development of the Accounting Separation Framework.
"The Framework was presented at a public forum of industry stakeholders in March 2015 to obtain inputs, which led to submission of suggestions for a comprehensive and defined roadmap. This workshop is in line with the roadmap," Danbatta said.
Accounting Separation is a well-established practice followed by national telecom regulators across the world and it is considered to be an effective, least invasive and less costly solution to implement to meet regulatory objectives.
It outlines the key principle and guidelines required for the preparation and submission of RFS telecoms licensees.