Energy
Oil and Gas
NCDMB lauds Dangote Refinery over compliance to local content act Bukola Odufade is Businessamlive Reporter.
You can contact her on bukola.odufade@businessamlive.com with stories and commentary.
October 16, 20181.1K views0 comments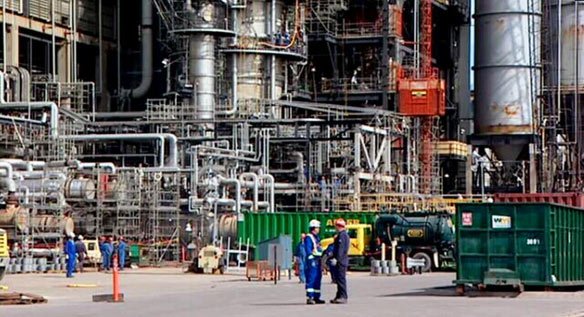 Nigerian Content Development and Monitoring Board (NCDMB) has lauded the Dangote Refinery project over its compliance to the local content act, while expressing the board's intention to further partner with Dangote Refinery for effective implementation of the act in the country's oil and gas industry.
Akintunde Adelana,
d
irector,
m
onitoring and
e
valuation, NCDMB, who represented the board's executive secretary, Simbi Wabote at the DPR
P
Nigerian Content Sensitization/Awareness Creation Programme
,
said that "we consider this as a very important project and we are willing to partner with the company to ensure full implementation of the local content policy. We embarked on this journey with the company a long time ago and we are ready to partner with the Dangote Group."
He said that "part of what you see today is part of our efforts to ensure that the company and its contractors comply with the local content policy and they have put in a lot of efforts in this regard."
Dangote Refinery is expected to come on stream in early 2020, as it continues to face enormous expectations from both domestic and international onlookers and players. This is because the refinery is expected to close a major gap in the supply of petroleum products in the country.
"The narrative then was that nothing can be done in-country. Plants and modules were fully fabricated offshore without any structure in place to achieve knowledge transfer. Before 2010, we had no active dry-dock facilities. The few we had were abandoned and left to rot away. Today, we have four active dry docking facilities in Port Harcourt, Onne, and Lagos," he explained.
Giuseppe Surace, chief operating officer, Dangote Petroleum Refinery and Petrochemical Free Trade Zone Enterprises (DPRP), who was also at the event commented that the programme was organized to create awareness among the company's contractors on the requirements of NCDMB, as part of moves to ensure the local content policy take roots in their day today operation.
  "The programme was organized to ensure that our contractors are well informed about the Nigerian Content Act and this is expected to assist them with the execution of not just the Dangote project, but other projects in their portfolio," he added.