Ewherido
NCRIB inaugural breakfast seminar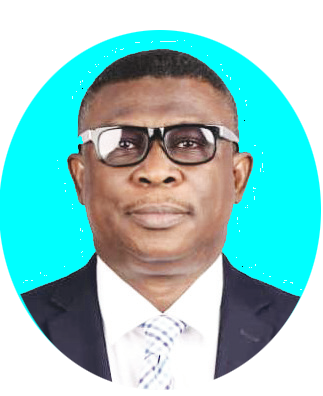 Ewherido, ACIIN, ACIB, is the Managing Director of Titan Insurance Brokers and can be reached on +2348132433631 or titan.insuranceng@gmail.com
March 4, 20191K views0 comments
Many people like hoarding knowledge and information. They do not realise that they are doing more harm than good to themselves. People who share knowledge naturally want to acquire more so that they can have more knowledge to share. In the process, they grow in knowledge, confidence and stature because knowledge is power. On the other hand, people who hoard knowledge are not naturally inclined to explore and acquire more. The motivation is not just there. They are cups that are full; nowhere to pour more water.They stunt their own growth in the process.
Many insurance brokers really felt fulfilled and were very appreciative at the inaugural Breakfast Seminar, an initiative of the current leadership of the Nigerian Council of Registered Insurance Brokers. The seminar was facilitated by the President of NCRIB, Mr. Shola Tinubu. He started by reminding participants that the 59 underwriting firms, over 400 registered insurance brokers and other insurance professionals in Nigeria contributed a paltry 0.1 per cent to the gross domestic product in 2017. He presented more humbling statistics. A little over 100 years after Royal Exchange Assurance Agencydebuted in Nigeria, insurance penetration is still 0.6 per cent! In addition, five years after the experts projected that gross premium income can hit N1t in three years; gross premium by the insurance industry was N363b in 2017.
Mr. Tinubu attributed the slow pace of growth in the insurance sector to various factors: low research and development mechanisms among industry professionals, low capacity(training and development) in the insurance industry, lack of awareness of insurance products by the insuring public, weak enforcement of compulsory insurances, low technology deployment by operators,untapped retail and micro-insurance markets among others.
He proffered multiple ways forward. He reiterated that corporate businesses are saturated. He therefore advised his audience to focus on emerging markets such as the agriculture sector, retail insurance and micro-insurance. He also alerted his audience that the textile industry is on its way back and has therefore become a resurgent market. He also said a lot of opportunities are also available as a result of government policy on local content where available. To take advantage of these opportunities, insurance brokers need to build capacity in terms manpower, underwriting skills for specialist risks, and systems and processes to make retail insurance and micro-insurance effective and profitable. This will involve investment in research and development, and information communication technology.
But Mr. Tinubu is fully aware that some brokers do not have the financial muscle to put these requirements in place. Consequently, he advocates an "independent and formidable NCRIB Secretariat." The secretariat will collaborate with brokers and other stakeholders such as fintech experts for technological advancement in the areas of mobile devices applications and developing tailor-made policies for individuals. He also urged the NCRIB secretariatto continue the ongoing consumer awareness campaign via mass media communication,rapport building, networking and positive attitude through professionalism.
Another area Tinubu harped on is corporate governance. He urged brokers to take it seriously if they are to strive and survive in the current and emerging environments. He said good corporate governance takes a company from one generation to another smoothly because of good succession planning.
Tinubu also laid bare the obvious and latent threats insurance brokers are exposed to: They include unhealthy competition amongst brokers, low level of awareness among the insuring public, discordant voices among brokers thus thwarting forging of common fronts, inadequate technological advancement, discord among brokers and underwriters, inability of the market capacity to accommodate some risks andissuance of fake insurance documents by fraudsters.He also said policy documents need to be simplified further to make them more consumer-friendly.
He has no issues with competition among brokers since they operate within the same business environment, but he emphasizes that competition should be healthy. Brokers should not de-market one another. Rather, they should package themselves well and showcase themselves to the insuring public. He advised his audience to look for a competitive edge to overcome their competition. He said brokers should find their niche and maximize their presence in that segment rather than playing in all segments of the market and spreading themselves thin in the process. He however advised brokers to keep an eye on the competition. To grow, he advised brokers to focus on what the insurance consumer wants and not what the brokers wants. He also advised brokers to keep an eye on the cost and value of insurance for their clients.
To grow the market and portfolio of brokers significantly, he emphasized the need for the effective enforcement of compulsory insurances. For instance, the industry loses over 100b in premium income to fake motor and marine insurance certificates every year. This is besides billions in premium income lost through non-enforcement of motor (third party) insurance, professional indemnity insurance, occupiers' liability insurance, builders' liability insurance and group life insurance.
By the time Tinubu was through, he had dwelt on so much, including revealing some of the so called "trade secrets." But did he in anyway endanger or weaken his company with his expose? No way!Poaching other people's businesses is not as simple as ABC and there are so many other variables involved. In any case, Tinubu's company is not static; it continues to evolve, innovate and grow. Rather, what Tinubu did was to give other brokers insights on how to grow their businesses and also chart a way for the future.
So, much of the hoarding of information and the so called trade secrets people banter are no more than "sound and fury, signifying nothing." There are trade secrets though, but some people are just selfish and confused. The world – and I dare add, the insurance industry – will be a better place with more information flow.