Insurance & Pension Business
NCRIB LAC taps Leadway, Sovereign Trust, Cornerstone to sensitise students on insurance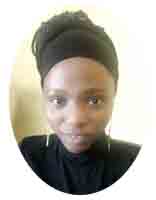 She is a passionate writer whose flair for journalism earned her awards as a campus journalist. Driven by hunger for success, she strives to make the world a better place with insightful, analytical and informative piece around insurance, technology and other sections.
June 18, 2021396 views0 comments
The Nigerian Chartered Insurance Brokers (NCRIB), Lagos Area Committee (LAC) recently organised a learning session for secondary school students in Lagos.
The event, held at the Immaculate Hearts Senior High School and Mende Senior High School, Maryland, Lagos, is part of the group's corporate social responsibility (CSR) initiative.
The event, in partnership with Leadway Assurance, Cornerstone Insurance, African Alliance, Mutual Benefits and Sovereign Trust Alliance, which featured presentation of gift items to deserving students, depicts brokers effort at improving insurance penetration in the country as well as catching the youth in their early stage to pursue academic excellence in the study of insurance.
Rotimi Olukorede, chairman of the Lagos Area Committee, NCRIB, expressed his delight at the privilege to impact students while briefing on insurance as a subject matter. He also implored students to make judicious use of the opportunity that the occasion presents which was unaccessed to many before venturing into the profession.
He said: "Today, we are giving you the opportunity some of us didn't have before we ventured into the insurance profession. Many of us never planned on going into the insurance profession. We had other dreams. I was a science student but got interested in insurance when I was introduced to it by someone who came into the country,"
Revealing that insurance is actually the bedrock of development in any country, as well as the pivot of growth in any economy, he noted that part of the reason insurance is yet to get to its required heights in Nigeria is because it is not fully entrenched. According to him, part of the poor penetration of insurance in the Nigerian market is because of limited available professionals in the insurance industry.
Also speaking, Anike Adekanye, the tutor-general/ permanent secretary, Education District 2, Maryland, Lagos, tasked students to seize the opportunity of having seasoned insurance professionals in their midst to learn and perhaps, chart a path of career in the insurance profession, if they so desired, as she lauded the initiative, noting that it will go a long way in impacting the lives of the students in attendance.