Energy
NDDC pursues reconciliation of accounts with oil giant Shell 
February 13, 2023197 views0 comments
By Ben Eguzozie
As EFCC said collected company's financial commitment

Energy giant paid out $2bn in 16 years to commission
Osagie Okunbor, the managing director of Shell Petroleum Development Company of Nigeria Limited (SPDC) and country chair of Shell Companies in Nigeria, has said his company will work with officials of the Niger Delta Development Commission (NDDC) to reconcile the oil company's outstanding statutory financial contributions to the commission.
The NDDC managing director, Samule Ogbuku led a NDDC delegation to the Shell Industrial Area in Port Harcourt, Rivers State, to ask the boss of the global energy giant to reconcile its accounts with the commission.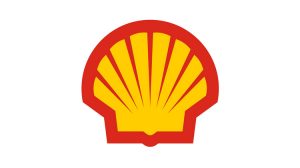 Ogbuku underlined the need for SPDC to reconcile its contributions to the commission, stating that on assuming office, he met a situation where Shell's contributions to NDDC were being collected by the EFCC.
Recently, the anti-graft agency wrote to the commission, stating details of how much it (EFCC) had received on its behalf.
"We needed to reconcile those collections because we don't have records of the contributions," Ogbuku said, acknowledging what he described as the cordial relationship existing between SPDC and NDDC, and requested for more fruitful partnerships in the future.
Shell is one of NDDC's Oil Producers Trade Section (OPTS), listed in its budget processes. They are mainly the international oil companies (IOCs) contributors to the commission since its establishment in October 2000.
Our newspaper could not get the actual amount of money involved, as Ibitoye Abosede, NDDC's director of corporate affairs told our correspondent he had no idea of the total money.
Past report quoting Igo Weli, general manager, external relation of Shell, confirming in 2019 that the energy company's total financial contribution to NDDC in 16 years (2002 and 2018) was $2 billion (which was equivalent to N720 billion at the time).
However, Okunbor, the SPDC country chair, said that despite funding challenges, the oil firm had tried to ensure that its financial contributions to NDDC were paid on time, assuring that they would continue to keep up the practice.
"NDDC is an important interventionist agency and we look forward to providing all the support we can towards the execution of your mandate. It is in Shell's interest that NDDC succeeds. You make our work easier when you succeed in achieving your mandate. On the issue of statutory contributions to NDDC, we are willing to reconcile the figures," he told the NDDC managing director.
He said both the NDDC and SPDC have enjoyed a longstanding relationship. "We are symbiotically connected. Apart from being there at the beginning, our business will be incomplete without the NDDC. We have collaborated actively in the past. We have partnered with the NDDC severally in the past and look forward to a mutually beneficial relationship with the current (NDDC) board."
SPDC and NDDC partnered to build the 29-kilometre Nembe-Ogbia road in Bayelsa State.