Frontpage
Ndokwa, Niger Delta oil-bearing community, rejects PIB's 3% opex, 30% frontier exploration fund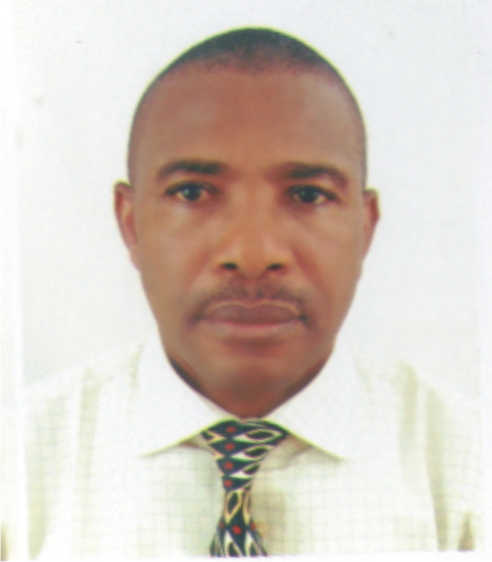 Ben Eguzozie is business a.m. regional lead based in Port Harcourt, providing regional and national  coverage for economy, business and finance
You can contact him on ben.eguzozie@businessamlive.com with stories and commentary.
July 10, 2021351 views0 comments
Demand for 10%

Want frontier exploration 7-yr time-bound

But some Niger Delta oil experts advise to test-run with 3%
A pressure group, Organized Ndokwa Effort (ONE) representing Ndokwa, an oil-bearing community in Delta State, where oil production started in 1965, has completely rejected the 3 per cent host communities fund proposed in the just-passed Petroleum Industry Bill (PIB) by the National Assembly.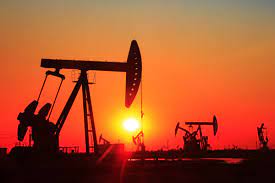 ONE said the Ndokwa community has gas deposits in excess of 10 trillion cubic feet (tcf), said the Petroleum Industry Bill as passed by the Legislature is "unsatisfactory, just as the overstretched insecurity and perceived widespread injustice, has resulted to public outcry for a national consensual constitution".
"We demand nothing less than 10%, and thus, call on the National Assembly Conference of Committees to retract and revise the rate from 3% to 10%. First, to qualify as Host Community, the subsurface below such a community, must geologically bear oil and gas. No more no less," the pressure group said in a communique at the end of a meeting of its trustees and members, in Abuja.
"We are also opposed to dedicating a whopping 30% from NNPC operations to explore for oil and gas at all cost in the Northern basins. Alternatively, the eight Basins of Chad, Gongola, Anambra, Sokoto, Dahomey, Bida and Benue Trough and Niger Delta Deep each be allocated 5 percent of the Profit for equity, making a total of 40 per cent for a period of 7 years. Exploration is a phase. This allocation cannot be forever. It has to be time bound," the ethnic nationality's pressure group said.
The group's negative reaction to the PIB adds to rising oppositions across several oil producing ethnic nationalities in the much-harried Niger Delta region.
Particularly, the oil communities dismiss as grossly inadequate, the PIB's controversial 3 per cent opex set aside as development fund for the oil host communities who have suffered series of environmental degradation for more than 50 years.
"Drilling the several kilometres deep boreholes to produce the oil and gas to the surface comes with high risk of blow out/fire, spillage, pollution, environmental degradation, land subsidence, strange ailment, increase in radioactivity and heavy metals in fishes, soils, streams, waters leading to low agricultural productivity and poverty.
ONE said, the oil producing communities trust fund therefore is justified for a share of profit or production in order to ameliorate the hardship imposed on the dwellers around the oil wells and production facilities.
"Ndokwa Ethnic Nationality have lived with all manner of hazards from the operation of Shell, NAOC, Total, Seplat, Platform Petroleum, Midwestern Oil and Gas, Energia, Chorus Energy, Sterling Global and Pillar Oil dating back to 1965.
"There are dissenting voices against the recommendation of PIB paltry 3% opex to the Host Communities because it is grossly insufficient to attenuate the sufferings of our people, and compensate for the damage to our environment," the group said.
According to Ossai Udom, chairman and Rodney Odibe Odili-Obi, coordinator of Oluku Ndokwa Envoys-Initiative, "Ndokwa land is a major Oil and Gas bearing and producing area. Crude Oil was discovered in our land in 1962, and its production started in 1965".
They said, the future of our Nigeria's economy depends on the enormous Natural Gas resource production across the Ndokwa land which has more than 10 trillion cubic feet, making Ndokwa land the single largest deposit of natural gas concentrate in the entire West African region that can support major IPP and LNG projects, and host many critical infrastructures, especially in relation to the supply of gas to the various multi-million US dollar gas pipeline projects.
Udom and Odili-Obi said, Ndokwa creeks, lowland and upland areas have a cumulative oil production capacity of over 380 million stock tank barrels (STBs); adding that the potential crude oil production across the Ndokwa land is 150,000 barrels per day (bpd).
The ONE executive members said, contributors to their community's production quantum include: Kwale 75,000 bpd, Afor-Obetim (10,000 bpd), Okpai (10,000 bpd), Aboh/Abalagana (10,000 bpd), Emu/Obodougwa (6,000 bpd), Ebedei/Umutu (5,000 bpd), Onitcha Ukwuani (2,000 bpd), with additional 35,700bpd production locked in, due to OPEC restriction, Down hole mechanical problems requiring work-overs amongst others.
It called for the enumerated Pipeline route Communities should in line with international best practices be adequately accommodated as Right of Way (RoW) compensations.
Similarly, it vehemently opposed the traffic of Genco power and other commodities from the North to Southern destinations as not in any way making such states on the traffic routes to be co-host communities.
"On no account should same pipeline route communities in Northern States transform by fiat to oil bearing communities in order to take advantage of the Niger Delta," the Ndokwa pressure group decried.
Meanwhile, petroleum industry experts from the Niger Delta are also opposed to these contentious sections of the PIB which include mainly some northern states with pipelines traversing their region as oil co-host communities.
According to Eddy Wikina, former managing director of Rivers State government-owned oil company, Treasure Energy Resources Ltd, and a general manager in charge of Nigeria Content Development at Shell Petroleum Development Company, "the centre of warfare is just shifting from federal government to community stage."
He however, advised the Niger Delta oil host communities to "start with this 3% and test its efficacy in addressing the Niger Delta problems with operators."