Technology
Need to improve telecoms infrastructure becomes more pressing as 26m subscribers join networks
January 27, 2020774 views0 comments
By Omobayo Azeez
Internet users hit 126m; active phone users peak 185m

Globacom, Airtel closing up on MTN as 9Mobile falls further
The need to scale up deployment of telecoms infrastructure in Nigeria has become more imperative as mobile network operators (MNOs) in the country added an estimated 26 million new subscribers in 2019.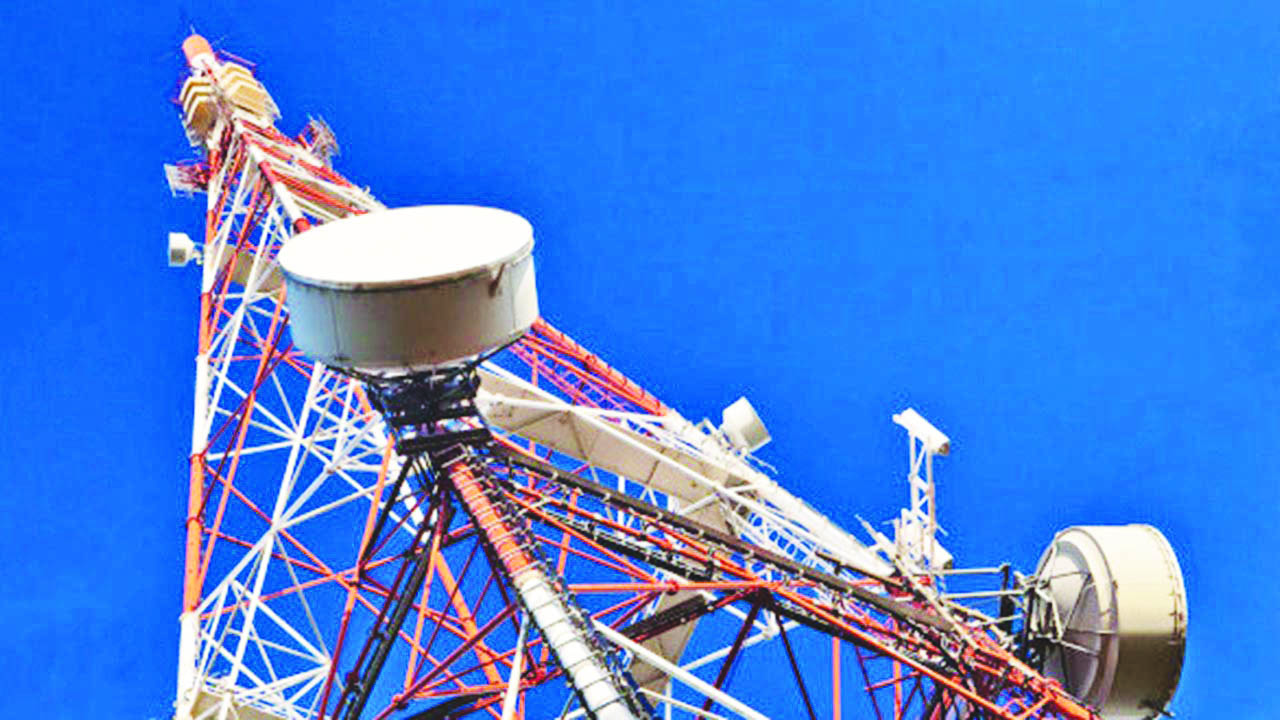 The telecoms landscape in 2019 recorded development regarding active subscriber base and internet users profile despite many challenges still bedeviling the sector.
As the year closed, the MNOs collectively added 11.83 million new active subscribers and another 14.1 million people joining their internet networks between the duration of 12 months spanning January to December, 2019.
Although the operators – MTN, Airtel, Globacom, 9Mobile and Visafone, collectively claim the customers, there were gainers as well as losers among them within the period.
The Nigerian Communications Commission (NCC) stated in its latest report that from 172.87 million as at December, 2018, active phone users surged by additional 11.83 million or 6.84 per cent to hit 184.70 million.
Similar traction was recorded on internet users in the country which increased by 12.63 per cent as 14.1 million internet subscriber came onboard, thereby, raising the total figure to 125.73 million in last December from 111.63 million in the comparative period of 2018.
According to industry pundits, the development is an indication that the sectors has not yet been saturated and there is still space for expansion and growth, thereby calling the operators to deploy more infrastructure to cater for such expansion.
Commenting on the latest development, Ikechukwu Nnamani, president and chief executive officer of Medallion Communication Limited failure of the operators to improve infrastructure would lead to the ugly state of quality of service (QoS).
He said: "The growth recorded means that the country and the industry are still growing and expanding. The sector has not gotten to saturation point. That is what this means.
"It also means that there is need for more infrastructures to be deployed because if you keep adding subscribers but you are not improving or increasing the infrastructure, then you will start having poor quality of service problem.
"Increase in subscribers calls for more investments by service providers in the area of infrastructures to be able to march up the increase in the subscriber base."
Nnamani, who doubles as first vice president of Association of Telecommunications Companies in Nigeria (ATCON), added that while the operators bear the burden of investing on infrastructure, the government, particularly state governments must create enabling environments for seamless rollout of telecoms infrastructure in their states.
He said many problems that are facing the operators such are hike and delay in right of way, vandalism, multiple taxations, among others stifle plans by operators to expand network increase cost of deploying the service.
"Government, especially at the state levels must begin to see telecoms infrastructure as a critical national infrastructure that not only deserve to be protected, but also one whose deployment they must encourage."
The sharing formula
The additional 14.1 million internet users collectively recorded by operators in 2019 was largely claimed by MTN Nigeria, the operator with the largest subscriber base in the country.
MTN alone increased the number of customers it serves with internet service by 10.21 million or 23.26 per cent in 2019, and consequently, it now has 54.11 million from 43.9 million internet users in December 2018.
Although, in terms of active phone subscriptions, while retaining is leading stance in the market with 37.28 per cent market share, only a paltry 1.63 million or 2.43 per cent new customers joined MTN mobile network throughout the 12 months of 2019.
Airtel Nigeria which has the second largest population of internet users at 34.52 million also recorded occupies the second position in terms of new customers that joined its internet service last year.
A total of 4.76 million new users came onboard to foster 16 per cent growth from 29.76 million internet subscribers it had in December 2018 to 34.52 million last year December.
However, in terms of total active phone subscribers, Airtel is found on the third bar of the chart with 50.19 million from 44.18 million at the close of year  2018 due to new 6.01  million or 13.60 per cent subscribers recorded in 2019 which gives it 27.21 per cent market share in Nigeria.
Although, Globacom attracted fresh 6.44 million active subscribers equivalent to 14.23 per cent growth to stand at 51.70 million active subscribers and maintain 28.03 per cent (second largest) market share in 2019, only 0.87 million new users subscribed to its internet service in the year.
Despite this however, the indigenous operator is reported by the NCC to have 28.93 million internet users on its network as at December 2019, recording a weak growth of 3.01 per cent from 28.06 million it stood in the previous year, 2018.
Meanwhile, analysis of the latest statistics released by the telecoms umpire indicated the fourth operator, 9Mobile sustained decline across the two areas – active mobile customers and internet subscribers.
While others welcomed new active telephony subscribers in varying percentages, 1.72 million 9Mobil's existing customers abandoned their subscriber's identity module (SIM) in between January and December 2019.
The further plunged its subscriber base by 11.20 per cent from 15.36 million in December 2018 to 13.64 million subscribers, while it struggles with 7.40 per cent market share in the Nigerian mobile telephony space.
Similarly, its internet subscriptions depleted 1.85 million or 18.65 per cent of its internet subscribers fled the company's internet network. Consequently, it now serves 8.07 million internet users, lower than 9.92 million it closed year 2018 with.
While 9Mobile's struggle for survival continues, the age-long stiff competition between Globacom and Airtel for the second operator with the largest subscriber base rages on while in the process, the gap between the two and the market leader, MTN,  gets thinner continually.