By Dikachi  Franklin, in Owerri
Scores of exporters, potential exporters, the Nigeria Customs  Service, representatives of the Federal  Inland Revenue Service (FIRS), among others, attended a one-day workshop  on penetration  strategy into the international market, held at the event hall of the Nigerian Television Authority  (NTA)  Channel 12, Owerri, Imo State.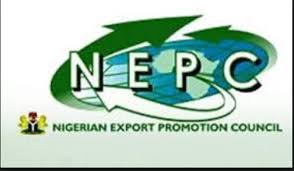 The workshop, which was aimed at promoting Nigerian non-oil exports, provided information on what budding exporters should know and do when engaging in exports.
Organisers said the workshop followed findings showing that a lot of registered exporters, as well as the business community, are at a loss on the processes  and procedures  involved in carrying  their products outside the shores  of Nigeria .
The workshop was put together by the Ngerian Export  Promotion Council (NEPC), an agency of the  federal  government saddled with the responsibility  of developing  and promoting the non-oil export goods in the country.
Felicia Agbahia, trade  promotion advisor at NEPC, Owerri Export Assistance Office, stated that the strategy  for the diversification of the economy  from oil, which is the core mandate of NEPC, is not only product based but also included  market development.
According to the trade advisor,  the workshop came  at a time when the country was faced with declining foreign reserves, consequently putting pressure on the country's local currency, the naira, hence the  need to earn huge amounts of foreign exchange through export  of goods.
Chinyere Njoku, who represented the Federal Inland  Revenue Service (FIRS), Imo and Anambra Coordination office, and spoke on, "The tax regime  for exporting companies in Nigeria: Small and medium  enterprises", informed that  tax is any compulsory payment to government  imposed  by law without direct benefit  or return of value or a service  whether  it is called a tax or not.
On the need  to file self- assessment returns, she said,  "Section 55 of  CITA C21 of LFN as amended, provides  that every company (including companies granted exemption  from incorporation in Nigeria  and those  not liable to tax under (CITA) shall file self- assessment returns".
She went further to state that a small sized company is taxed at zero percent according to section 23(1) (0) while a medium  sized company is taxed at 20 percent .
In her further explanations to broaden the minds of the entrepreneurs, she explained that, "Section 77 of CITA states  that  where  a company pays its tax 90 days before the due date as provided under section 55, it shall be entitled to a bonus of two percent for medium sized  company on the amount of tax paid, which shall be available as a credit  against its future taxes".
Moreover, a small company, she disclosed,  is a company that earns gross turnover of N25 million or less  annually while  a medium sized company means a company that earns gross turnover  greater than N25 million but less than N100 million annually .
Chinyere Njoku explained that for companies manufacturing for export, where money was borrowed for export business, section 11(10) CITA, the interest payable on loan granted by a bank on or after 1st April 1980 for the purpose of manufacturing goods for export is exempt from income tax.
Meanwhile, a seasoned technocrat, a lawyer and immediate former commissioner for commerce and industry, Kingsley Onunuju, in an interview with Business A.M. noted that the business of non-oil exports is critical to the economic  survival  of the country and commended NEPC for the workshop even as he advised that all should embrace the business of exporting to African countries.
He suggested that exporters should be thoroughly furnished with the rules  and regulations, and every knowledge about export  business.
He advised those in the business of  exporting agricultural produce to package them well and export to African  countries, saying  that  Africa is the biggest market in the world today.