Banking
Finance
NESG launches "Better Tax" initiative to drive voluntary tax compliance Oluwaseun Afolabi is Businessamlive Reporter.
You can contact him on afolabi.oluwaseun@businessamlive.com with stories and commentary.
May 15, 2019728 views0 comments
.  761,000 register for tax payment out of 57m economically active people
The Nigeria Economic Summit Group (NESG), a policy advocacy group committed to the development of a modern globally competitive economy, on Wednesday launched its "Better Tax" initiative in a bid to encourage voluntary tax payment and compliance.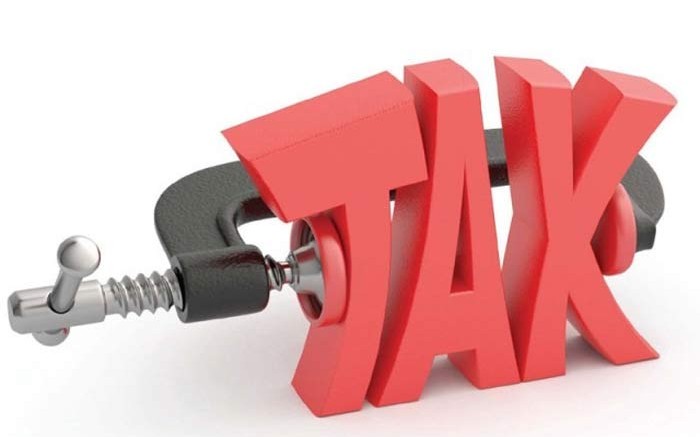 Better Tax is an initiative of the NESG, with the support of the Bill and Melinda Gates Foundation, which seeks to create a platform for discourse between government and the citizenry that will reshape tax perception and is expected to transform tax from being perceived as a burden to a tool for socio-economic development.
Speaking at the launch in Lagos, Sarah Alade, chairman, NESG Fiscal Policy Roundtable, said the initiative was different from the previous tax reforms because it employs various approaches to ease tax burden.
"Project Better Tax is distinct from previous tax reform initiatives because it adopts a multi-pronged approach to easing the tax burden. The project leverages the findings of nationwide surveys to cascade information on Nigeria's current fiscal position in a concise manner designed to educate stakeholders on the role of taxation, and the dual responsibility of citizens and the government to actualise the social contract envisaged through strict tax compliance and fiscal responsibility as obtains in developed economies."
"The overarching objective of the project is to drive mutual collaboration and action among all stakeholders which will, in turn, see Nigeria transform its tax strategy and grow its revenue significantly in record time," she said.
Teju Somorin, a former director at the Federal Inland Revenue Services (FIRS), stated that there needs to be a change in attitude and understanding of what taxation is, for tax compliance to increase to the point of funding our budget.
Somorin said, "there is a difference between people paying taxes and people paying taxes voluntarily, we are not here so that people can pay taxes, but for them to pay taxes voluntarily, that is the reason for the "Better Tax" initiative. To achieve this, the whole country is involved, there is a need for people to primarily understand why they are paying tax, I remember when VAT was first introduced in Nigeria, some people said 'no, I don't want to be 'fat', but after a few discussions in native languages, they began to understand.
That aside, there is the moral side, Nigerians need a change of attitude, there must be a hunger to be a better Nigerian, nobody can make that decision for you, it is something that is individual." She added.
 Meanwhile, a survey by the NESG on Nigerian households and small businesses and payment of tax has revealed that only 761,000 are registered to pay personal income tax out of the 57 million citizens who are economically active.
The survey's result which was released on Wednesday showed that fewer than 15,000 of those registered are active tax payers.
Noting that tax is critical for Nigeria's development, the NESG said it enables the state to put in place the necessary infrastructure, institutions, and services that enable the people to be productive and allows the people to enjoy public goods and services.