Companies
Nestlé Nigeria expands product offerings with launch of 3-in-1 NESCAFÉ Malty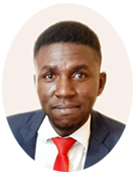 A graduate of Economics and Statistics from the University of Benin. An experienced researcher and business writer in the print and digital media industry, having worked as a Research Analyst at Nairametrics, Voidant Broadcasting Ltd, Entrepreneurs.ng, and currently a Market and Finance Writer at Business a.m. For stories, press releases, exclusive events, call +2347052803696 or send a mail to abuedec@gmail.com.
February 17, 2022488 views0 comments
Nestlé Nigeria, one of the leading consumer beverage manufacturers in the country, has launched NESCAFÉ MALTY, a new blend of coffee and malt in the NESCAFÉ 3-in-1 coffee options. It follows years of dedicated research into finding the perfect blend of coffee, creamer, sugar and malt.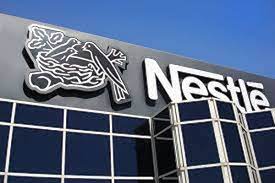 NESCAFÉ is a flagship brand of Nestlé which has been in existence since the 1930s. The company is the largest food and beverage company in the world.
Wassim Elhusseini, managing director and chief executive officer, Nestlé Nigeria PLC, at launch of the product in Lagos recently, said:  "At Nestlé, we are focused on unlocking the power of food to enhance the quality of life for everyone today and for generations to come.
"We therefore continuously provide distinctive food innovations fueled by creative exploration and consumer insights. It is based on this insight that NESCAFÉ Malty 3in1 was developed with the Nigerian consumer in mind, bringing together the goodness of malt with the rich flavour of Nescafé that we enjoy at an affordable price," he affirmed.
Gbenga Alabi, category manager for NESCAFÉ in Nigeria, said: "NESCAFÉ is proud to launch this new 3in1 with malt. This innovation is a result of years of dedicated research to find the perfect blend of coffee, creamer, sugar and malt, which constitutes a rich cup of coffee. Each 25g serving of the new NESCAFÉ Malty 3-in-1 is formulated to provide the thrill to 'Start Strong, Finish Strong'.
"It offers a great tasting stimulation that sets you up for the day when you need to start with the best version of yourself. With this new addition, the Nestlé Nigeria NESCAFÉ range now includes three variants: the NESCAFÉ Classic, NESCAFÉ Original 3-in-1 and the new NESCAFÉ Malty 3-in-1," he concluded.
Billions of coffee cups are consumed every day across the world owing to the product's beneficial nutrients which include riboflavin (vitamin B-2), niacin (vitamin B-3), magnesium, potassium, and various phenolic compounds, or antioxidants. However, this innovation that delivers satisfaction to consumers by the leading beverage maker, coffee farmers around the world has been able to cut down significantly on labour, post-harvest crop waste which was a major challenge to the business of agriculture at that time, it stated in further explanatory information.