Frontpage
Technology
Netflix Q2 revenue jumps $7.34bn, but net new paid subscribers fall below expectation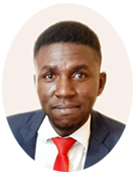 A graduate of Economics and Statistics from the University of Benin. An experienced researcher and business writer in the print and digital media industry, having worked as a Research Analyst at Nairametrics, Voidant Broadcasting Ltd, Entrepreneurs.ng, and currently a Market and Finance Writer at Business a.m. For stories, press releases, exclusive events, call +2347052803696 or send a mail to abuedec@gmail.com.
July 21, 2021347 views0 comments
America's pioneer streaming giant, Netflix, reported a 19.4 percent jump in revenue to $7.34 billion for the second quarter, with $1.35 billion in net earnings translating to $2.97 per share. It represents an increase from last year and is attributed to increased subscription prices, despite falling subscribers' numbers.
With competition on the rise in the video-on-demand streaming market, lockdown binge-watching is now subsiding as competition from Disney+ and HBO Max ramps up. As a result, the streaming giant has been losing market share to new services in the industry, leading to more saturation in the U.S market. Thus, the industry's overall subscriber growth has also slowed.
Netflix had forecast it would add just one million subscribers globally in the second quarter, a tenth of what it added a year ago when COVID-19 restrictions forced people to seek entertainment at home. But it added 1.54 million net new paid subscribers in the fiscal second quarter versus the year-ago figure of an immensely high 10 million new subscribers.
Although the media tech company had warned that subscribers growth would be narrower than Wall Street estimates in the current quarter, it also noted that its subscribers base declined in North America and overseas, particularly the Asia Pacific did most of the heavy lifting in terms of bringing new subscribers in Q2. For the third quarter, Netflix now expects to grow its global subscribers by 3.5 million, compared to the consensus estimate of a much higher 5.5 million.
A brighter side still exists as an executive of the company confirmed that Netflix is set to launch video games on its platforms. With plans in place to spend over $17 billion on content in 2021, analysts said it is an investment that many expect to be a catalyst for strong growth in the back half of 2021, especially as popular titles, including "You" and "The Witcher" are returning for another season.
Matthew Thornton, an analyst at Truist Securities said "While this strategy could be marginally accretive to Netflix's member and revenue growth, we doubt the platform would be meaningfully competitive with endemic gaming platforms or content publishers anytime soon. For now, Netflix is under intense pressure to produce new content, after big hits like "Emily in Paris", "Bridgerton", "The Queen's Gambit" and "The Crown" in 2020. The pandemic delayed production, but the company has announced new seasons of "Stranger Things" and "Ozark" among others coming next year."
Staying positively bullish about Netflix, Tuna Amobi of CFRA Research, in a monitored interview on CNBC's Closing Bell, said despite a disappointing result for the streaming giant, "There's no question that the numbers were a little bit soft, especially on the Q3 guidance. On the other hand, however, the pricing power is still there, both engagement and retention are still above pre-pandemic levels. Looking into the next year, as things start to normalise, even more, Netflix will get to capitalise on the huge investments it's made in the international markets. And video games is another area that should portend some type of opportunity in the long run."