Frontpage
Markets
NGX tops N4.7trn in capital raising with Coronation MB listing of N25bn bond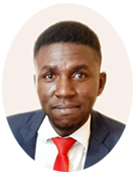 A graduate of Economics and Statistics from the University of Benin. An experienced researcher and business writer in the print and digital media industry, having worked as a Research Analyst at Nairametrics, Voidant Broadcasting Ltd, Entrepreneurs.ng, and currently a Market and Finance Writer at Business a.m. For stories, press releases, exclusive events, call +2347052803696 or send a mail to abuedec@gmail.com.
July 3, 2021330 views0 comments
The Nigerian Exchange (NGX) topped N4.7 trillion at the end of June, 2021 in capital raising for governments and corporates who utilised the platform to raise capital from the debt capital and fixed income markets with the listing of the N25 billion Coronation Merchant Bank Funding SPV Plc bond on the exchange.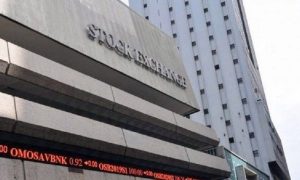 Through the first six months in 2021, the Nigerian Exchange Group (NGX) has continued to offer government and corporates the opportunity to raise capital from the debt capital and fixed income markets which stands at N4.7 trillion as of the end of June 2020. The amount was achieved following the N25 billion bond listing by Coronation Merchant Bank Funding SPV Plc on the Exchange.
The CMB's 5-year series 1 fixed-rate subordinated unsecured bonds are issued at a coupon rate of 6.25 per cent with maturity due in 2025 and comes under Coronation MB Funding SPV Plc's One Hundred Billion Naira (N100 billion) bond issuance programme. With this issuance, it means the exchange has supported the federal government and corporates to raise over N4.7 trillion from the capital market via the fixed income segment in the first half of 2021.
Commenting on the successful listing of the bond, Olumide Bolumole, divisional head, listings business, NGX, said, "At NGX, we are committed to providing issuers with a platform that allows them to raise capital to meet strategic business objectives even in the most difficult times. It is the exchange's delight to see issuers take full advantage of our products and services to support their growth story".
The issuers that listed on NGX in the first half of 2021 include, NOVA Merchant Bank Limited Investments SPV Plc, Federal Government of Nigeria, Mecure Industries Funding SPV Plc, CardinalStone Financing SPV Plc, Fidelity Bank Plc, FBNQuest Merchant Bank SPV Funding Plc, BUA Cement Plc, eTranzact International Plc, Kogi State Government, TSL SPV Plc, Lagos State Government and Flour Mills of Nigeria Plc, among others.