Frontpage
Markets
NGX yields investors N25bn on profit-taking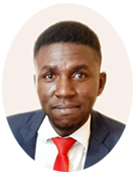 A graduate of Economics and Statistics from the University of Benin. An experienced researcher and business writer in the print and digital media industry, having worked as a Research Analyst at Nairametrics, Voidant Broadcasting Ltd, Entrepreneurs.ng, and currently a Market and Finance Writer at Business a.m. For stories, press releases, exclusive events, call +2347052803696 or send a mail to abuedec@gmail.com.
July 28, 2021440 views0 comments
As new CBN FX policy seen driving investors to strategic positioning
The new foreign exchange policy by the Central Bank of Nigeria (CBN) halting the sale of international currencies, particularly the dollar, to bureaux de change operators (BDCs) on Tuesday, is expected to begin to drive investors into strategic positioning to re-price some market fundamentals.
On the local equities market, a 4-day bullish run was brought to an end on the back of profit-taking activities in MTN Nigeria (-1.2%), Unilever Nigeria Plc. (-1.1%), and Guaranty Trust Holding Company (-0.3%), with about N25 billion lost as the All-Share index fell by 0.12 percent to 38,802.15 points. As a result, the market year to date loss weakened to -3.6 percent while market capitalisation declined to N20.216 trillion from N20.241 trillion.
Similarly, the level of trading activity declined as average volume and value traded fell by 1.4 percent and 15.3 percent to 243.08 million units and N1.9 billion, respectively, traded in 4,326 deals. The most traded stocks by volume were Access Bank (21.8m units), Wema Bank (21.3m units), and UAC Nigeria (14.4m units), while MTN Nigeria (N220.4m), Guaranty Trust Holding Company (N213.5m), and Access Bank (N204.4m) led by value.
On the other hand, it was a mixed outing across the sectoral fronts as market performance across sectors were mixed with three indices gaining, two indices losing, while the industrial goods index closed flat. Leading the gainers was the oil & gas index, up two percent amid buying interest in Oando Plc (+9.9%) and Ardova (+2.0%).
In the same vein, the banking and consumer goods indices rose by 0.2 percent and 0.1 percent, respectively, due to gains in Stanbic IBTC (+0.7%), Zenith Bank (+0.6%), Champion Breweries (+9.0%), and Dangote Sugar (+2.2%). On the flip side, the ICT and insurance indices lost 0.7 percent and three basis points, respectively, due to sell pressure on MTN Nigeria (-1.2%), Sovereign Trust Insurance (-3.7%), and Regency Alliance Insurance (-2.2%).
Investors sentiment weakened to 1.1x from 1.8x recorded in the last trading session as 20 stocks advanced while 19 stocks declined. Oando Plc (+9.9%), Champion Breweries (+9.0%), and FTN Cocoa Process (+8.9%) led gainers while UAC Property Development Company (-6.7%), Unity Bank (-6.5%), and Nigerian Police Force Microfinance Bank (-5.3%) led decliners.
NGX 30
Also, the NGX 30 index fell by 0.18 percent on Tuesday to close at 1,649.05 points. The market turnover closed with traded volume of 98.41 million units. Julius Berger and FCMB were the key gainers, while International Breweries and Sterling were the key losers.
FOREX Market
In the currency market, the naira depreciated by 0.04 percent as the dollar was quoted at N411.67 as against the last close of N411.50 in the Investors and Exporters' window, as most market participants maintained bids at between N400 and N412.20 per dollar; whereas in the parallel market, the local currency continues its struggles against the greenback, trading above N500. Moreover, the CBN has announced the stoppage of the licensing of new Bureau De Change (BDC) operators across the country in the future.
T-BILLS market
Elsewhere, the Nigerian treasury bills market closed on a positive note with average yield across the curve decreasing by 41 basis points to close at 6.32 percent from 6.73 percent on the previous day. Average yields across short-term, medium-term, and long-term maturities declined by 79 basis points, 7 basis points, and 33 basis points, respectively. Maximum buying interest was seen in the NTB 26-Aug-21, NTB 9-Sep-21, NTB 16-Sep-21, and NTB 14-Oct-21 maturity bills with a yield decline of 83 basis points each. However, NTB 13-Jan-22 maturity bill witnessed selling pressure with a yield increase of 78 basis points.
However, on Wednesday, the CBN is scheduled to conduct a Primary Market Auction to roll over Nigerian treasury bills maturities worth N216.19 billion across 91-day (N7.19 billion), 182-day (N47.48 billion), and 364-day (N161.52 billion) tenors.
In the OMO bills market, the average yield across the curve decreased by two basis points to close at 8.59 percent as against the last close of 8.61 percent. Mild buying interest was seen across short-term and long-term maturities with the average yields compressing by two basis points and four basis points, respectively. However, the average yield across the medium-term maturities closed flat at 8.55 percent. Yields on 14 bills decreased with the 28-Sep-21 maturity bill recording the highest yield decline of 16 basis points, while yields on 8 bills remained unchanged.
BONDS market
In the meantime, the FGN bonds secondary market closed on a positive note Tuesday, as the average bond yield across the curve cleared lower by 33 basis points to close at 9.43 percent from 9.76 percent on the previous day. Average yields across short tenor and medium tenor of the curve declined by 44 basis points and two basis points, respectively. However, the average yields across the long tenor of the curve increased by 5 basis points. The FGNSB 15-AUG-2021 and FGNSB 16-AUG-2021 were the best performers with a decline in yield of 89 basis points each, while the 27-MAR-2050 maturity bond was the worst performer with an increase in yield of 20 basis points.