Insurance & Pension Business
National: Governance, Policy & Politics
NHIS harnessing technology to meet initiatives by 2030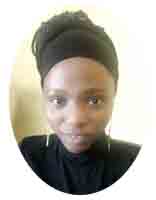 She is a passionate writer whose flair for journalism earned her awards as a campus journalist. Driven by hunger for success, she strives to make the world a better place with insightful, analytical and informative piece around insurance, technology and other sections.
July 6, 2021408 views0 comments
The National Health Insurance Scheme (NHIS) has said that it is harnessing technology to enable deployment of key initiatives that will help reach a wide expanse of the vulnerable and non-vulnerable populations of the informal sector, the public sector and the private sector by 2030.
Asmau Mohammed, general manager, NHIS zonal office department, said this while speaking on the need to cover all indigent Nigerians across the country to provide comprehensive and affordable healthcare delivery at an interactive stakeholders' forum in Yaba, Lagos.
As a corporate body established to improve the health of all Nigerians at an affordable cost, NHIS provides social health insurance in Nigeria using a system whereby health care services of contributors are paid from the common pool of funds contributed by the participants of the scheme.
Pointing out that the scheme has adopted a 10-year strategic plan in accelerating the drive towards achieving Universal Health Coverage for Nigerians, she noted that the event drew participation from representatives of Health Maintenance Organisations (HMO), with accredited healthcare providers and a cross-section of enrollees from several ministries, departments and agencies.
She also noted that the event provided a platform to discuss critical aspects of health service delivery including quality management and measures to ensure stakeholder's satisfaction as well as to engender transparency and accountability through stakeholders' involvement in decision-making.
Jonathan Ndubuisi Eke, general manager, formal sector department, said the group, individual and family social health insurance programme (GIFSHIP) was designed by the scheme to provide health coverage and financial risk protection for families, groups and individuals not covered under any of the existing programmes of the scheme.