capital market
Markets
Niger Insurance to raise fresh N15bn against recapitalization deadline
November 28, 2019528 views0 comments
By Omobayo Azeez
Niger Insurance Plc is currently looking at various options to raise a sum of N15 billion fresh capita to sustain its operations.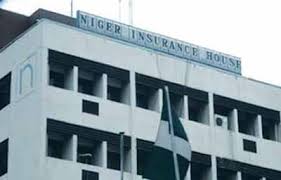 Shareholders of the company passed a resolution as its recent 49th annual General Meeting  (AGM), authorizing the directors to explore available channels to raise the sum ahead of the June 2020 deadline set for recapitalization of insurance companies in the country.
In a corporate disclosure at the Nigerian Stock Exchange (NSE) on Tuesday, the company said its directors have been authorized by shareholders "to take all necessary steps to raise additional capital of up to N15,000,000,000 (fifteen Billion Naira)."
The shareholders also resolved that the company should explore various available means to raise the said amount.
These include by way of right issue, private placement or to negotiate merger and acquisition of any other form of business combination or other arrangement or a combination of methods with insurance companies.
The resolution passed by the shareholders also directed that the rights issue be executed at such price, time and sub other terms and conditions as the directors may deem fit.
Business a.m will recall that in March this year, National Insurance Commission (NAICOM) issued a circular mandating insurance firms to raise their minimum paid-up issued share capital to N10 billion for general insurers, and N8 billion for life insurers.
This new standard prescription by the regulator of the industry has left most of the insurance companies aggressive to raise capital via available means in order beat the set June 2020 deadline when NAICOM may start wielding the big stick.