Economy
National: Governance, Policy & Politics
Nigeria approves N14.7bn for production of ECOWAS biometric ID card, effective Jan. 2019

Nse Anthony-Uko is Abuja editorial lead at business a.m. covering finance, business, economy, federal government economic MDAs and FCT
November 29, 20182.4K views0 comments
The Nigerian government will from January 2019 commence the production and issuance of the Economic Community of West African States (ECOWAS)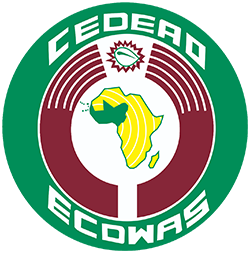 biometric identity cards for Nigerians.
This followed the approval granted by the Federal Executive Council for the production of the cards.
Abdulrahman Dambazau, minister of Interior, the announcement while speaking on the outcome of the Federal Executive Meeting.
He said the production followed the approval of the committee of Heads of State and Government of the ECOWAS that the Identity Card should be produced for all its member countries.
He said, "I presented a memo on the production of ECOWAS biometric identity card. This is in response to the decision of the committee of Heads of State and Government, taken sometime in 2014, to replace the current ECOWAS travel certificate. This was to take effect in January 2019.
"The project is to cost about N14.7 billion and this is a contractor financed project and what that means is that the service provider is to use his funds to finance the project."
"The contract will be for a period of 10 years and within those 10 years, it is expected that about 13 million cards would be produced."
He expressed the hope that the new identity card would help enhance security at all Nigerian borders.
"Currently the ECOWAS travel certificate in use does not have biometric features and so it is subject to abuse and can be produced anywhere without room for checking the background of the holder. But the new identity card carries the photographs, fingerprints and other details of the card which can be checked instantly."
"It will reduce the time spent at entry points and it will also help the Interpol identify persons involved in cross-border criminal activities," he stated.