Frontpage
Nigeria, biggest loser of Africa's $50bn yearly illicit financial outflows
February 16, 20181.3K views0 comments
Nigeria is the biggest loser of the $50 billion annual illicit financial flows out of Africa, according to Kemi Adeosun, minister of finance.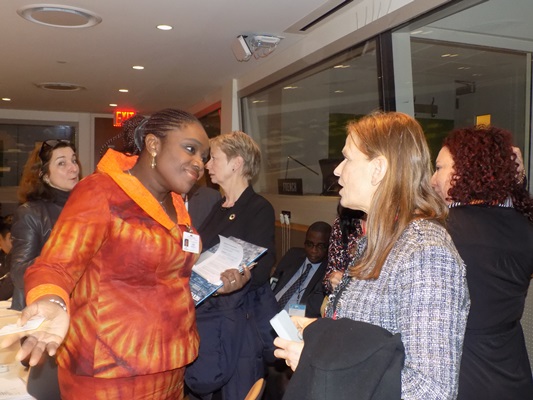 She disclosed this Thursday while speaking as panelist at a tax conference organized by the Organisation for Economic Cooperation and Development (OECD) in New York, United States.
Adeosun, spoke on the issue of taxation and revenue leakages, regretted that the amount of money Africa loses through illicit financial flows is more than the aid coming into the continent, adding that destination countries do not question the source of such funds.
She lamented the frustrations Nigeria was encountering in retrieving illicit funds stashed abroad.
"And yet when we turn up and say this money was stolen, then they give you an entire questionnaire," she noted, saying that Nigeria has been battling with the Swiss on Abacha loot of over $320 million for 22 years.
"We've been battling through the courts and we still have more recent cases."
On tax, she said Nigeria had one of the lowest tax to gross domestic product (GDP) ratio in the world at just six percent, and that revenue challenges were compounded by the collapse of oil prices.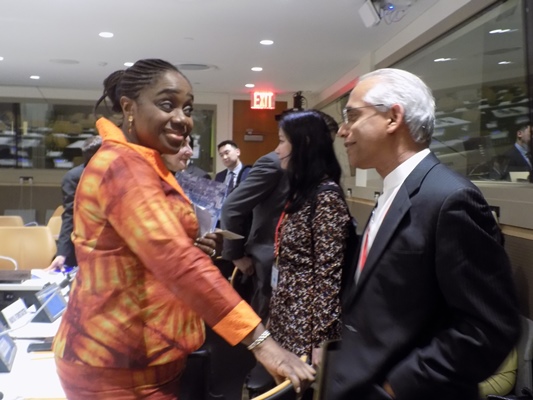 She specifically noted that Nigeria suffers from tax avoidance and evasion, saying Nigeria's tax laws are poor and weak.
To this end, she said the Nigerian government has constituted a committee to review, enter into international treaties and also embarked on update of tax laws to make them efficient.
The minister said the nine months of amnesty given to tax defaulters through the Voluntary Asset and Income Declaration Scheme (VAIDS) to regularise their tax information would lapsed in March 2018.
She said the Federal Government had commenced the sharing of information on Nigerians who owned property and bank accounts overseas.
According to her, some foreign countries, including the UK, have commenced automatic exchange of tax information with Nigeria.