Frontpage
Nigeria central bank hints of possible rate cut in H2 2018 on easing inflation
January 24, 20181.5K views0 comments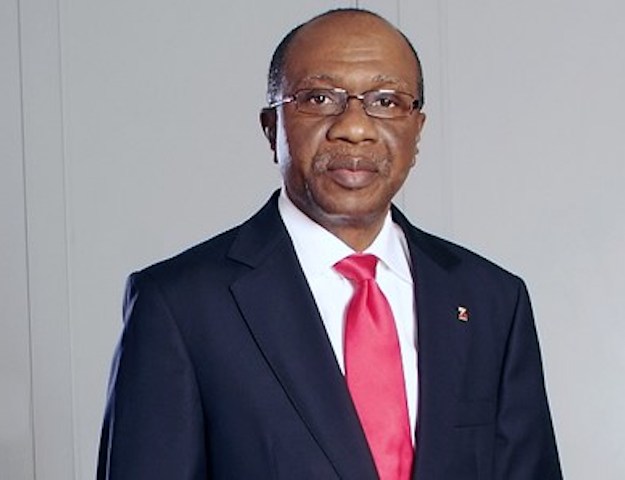 ---
Godwin Emefiele, Nigeria's central bank governor indicated Wednesday, January 24, 2018 that there could be an interest rate cut before July this year as inflation rate continues its decline.
"I want to think that between the end of the first and second quarter, we should begin to see easing," Emefiele said, adding that once inflation gets to the low double digit and high single digit, it would be easy for monetary policy committee of the bank to look at easing.
Inflation is "treading downwards, but a little bit sticky downwards," Emefiele said. "We believe that the rate of moderation will improve in the coming months."
Nigeria's inflation rate slowed to a 20-month low of 15.4 percent in December, but it's still above the authorities' six to nine percent target band.
The CBN governor's position is coming just as analysts at Afrinvest had indicated Wednesday of a politically induced rate cut in the second half of 2018 ahead next year general election.
"We do not rule out the possibility of a politically induced benchmark rate reduction in the second half of 2018, in order to make credit available to the real sector. If economic conditions improve further, this could potentially be done in order to score political points with the populace ahead of the 2019 election," the Afrinvest said in their Nigerian Economic and Financial Market: 2017 Review & 2018 Outlook, released Wednesday.
The rate setting Monetary Policy Committee did not meet as scheduled this week, leaving central bank's key rate at 14 percent, where it's been since July 2016.
The MPC could not meet because it lacked a quorum after the Senate refused to approve President Muhammadu Buhari's nominees for the panel.
Emefiele said the central bank is engaging with the national assembly and he is optimistic that the new members of the MPC, including a deputy governor, will eventually be confirmed.
However, the committee would not yet have lowered the monetary policy rate if it had met this week, he said.
The MPC has been trying to balance bringing down inflation and boosting an economy that contracted in 2016.
According to Emefiele, increases in the price and shipment of oil, Nigeria's biggest foreign-currency earner, and improved investor confidence mean the central bank can build its reserves to $60 billion in the next 12 to 18 months, from $40 billion currently.
"Things are looking up," he said. "No one ever thought the price of crude would hit $70 in such a short period of time."